Happy April the first! Here's hoping no-one tries to fool me today as I will fall for it. I finished the canvas work decoration that was challenge for Needlequest's March theme of goldwork.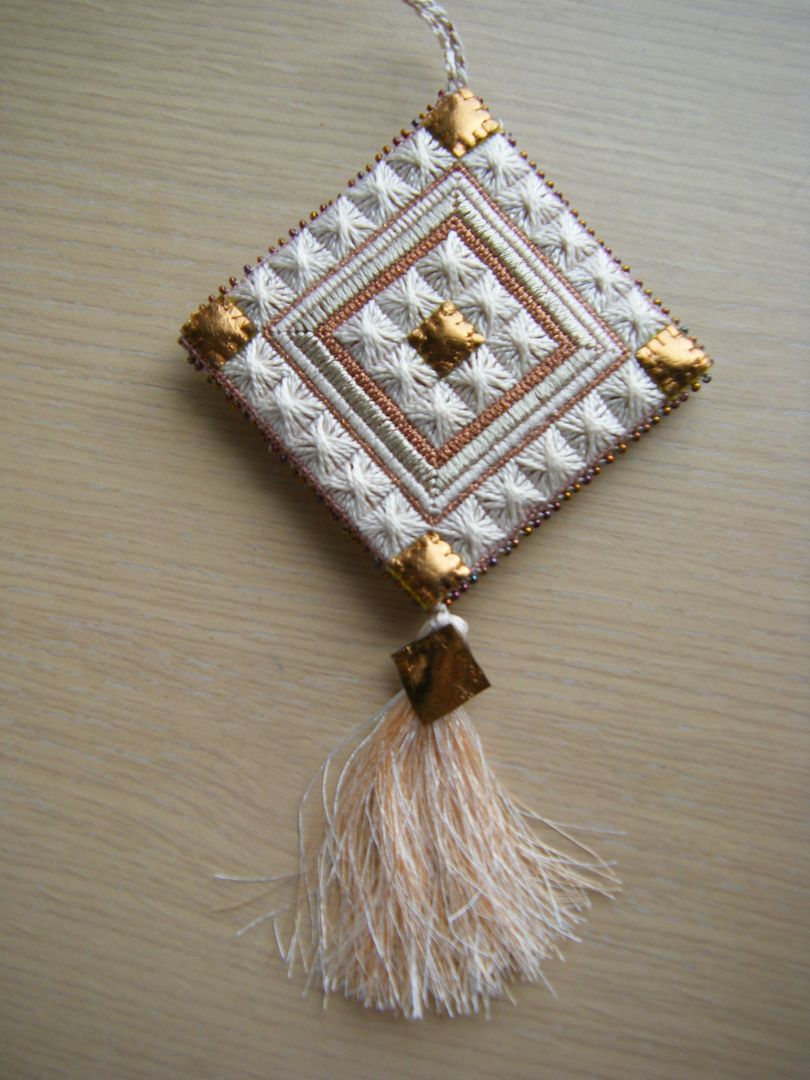 I am so happy with how it turned out. Yep, that's right, I'm happy with it. There are no major mistakes that I feel compelled to point out. It's about 6" tip to top, not including the tassle.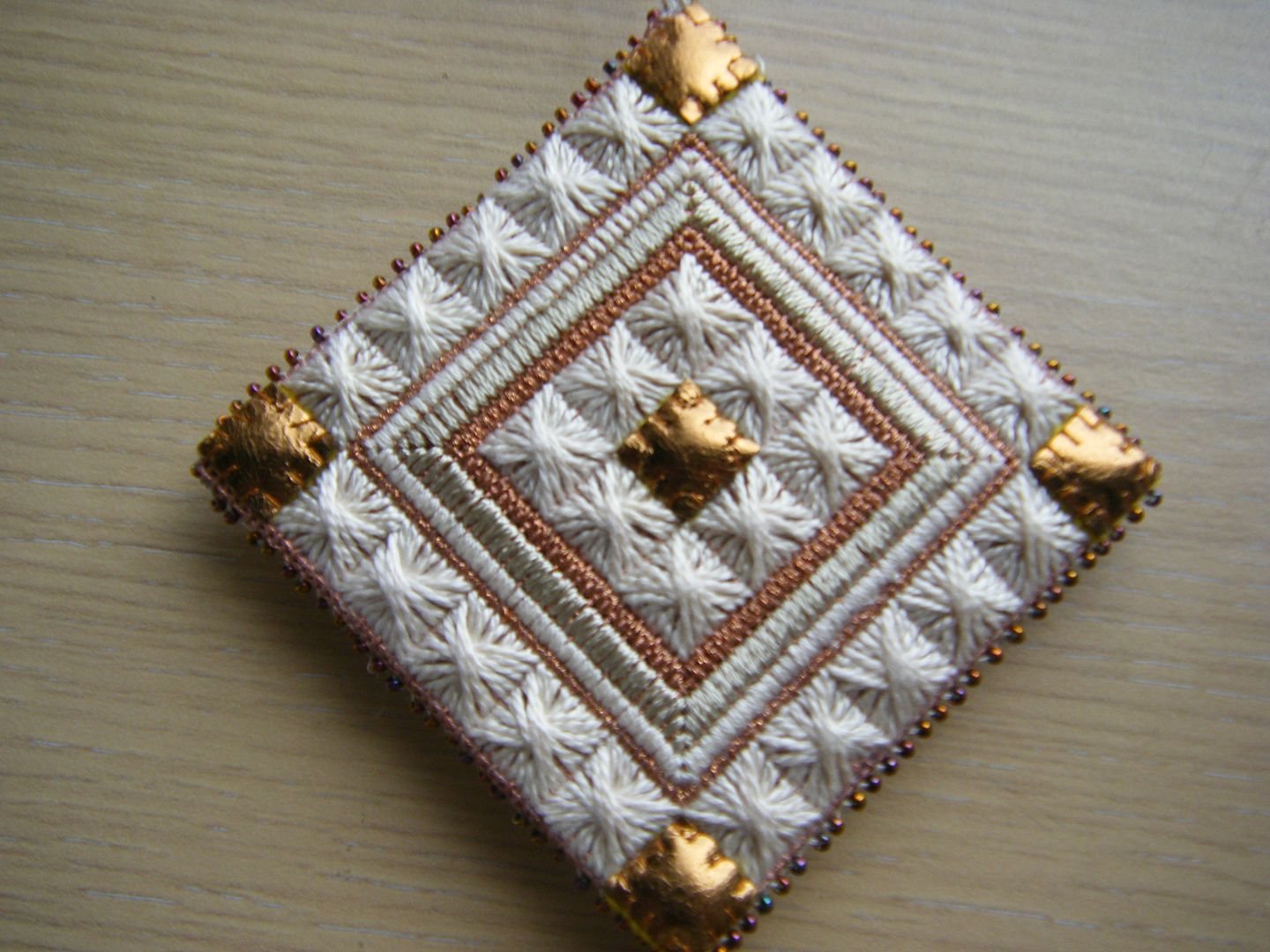 The cream stitches are all Rhodes stitches, which is a lovely textural stitch. The gold squares are leather which I stab stitched in place. That was quite challenging, as was cutting them to the right size. Each one has 2 layers of felt underneath to give it some depth. The outside is sewn up with beads. I forgot to take a picture of the back, but it's just a plain cream silk.