This month's colour for the Rainbow Scrap Challenge

is purple. On Easter Monday I thought it was about time I got these done and dusted.
Out came the purple scrap bag, out came the tablet with 24 (I'm on episode 17! Only 7 more, and then another 6 series to go!!), and on went the sewing machine.
I made wonky improv log cabins. I forgot they were wonky at times, as you can see. I just used whatever was at hand and which fit, no thought for value or design or anything. Yeah, that's how I roll! (It's called laziness in case you're wondering)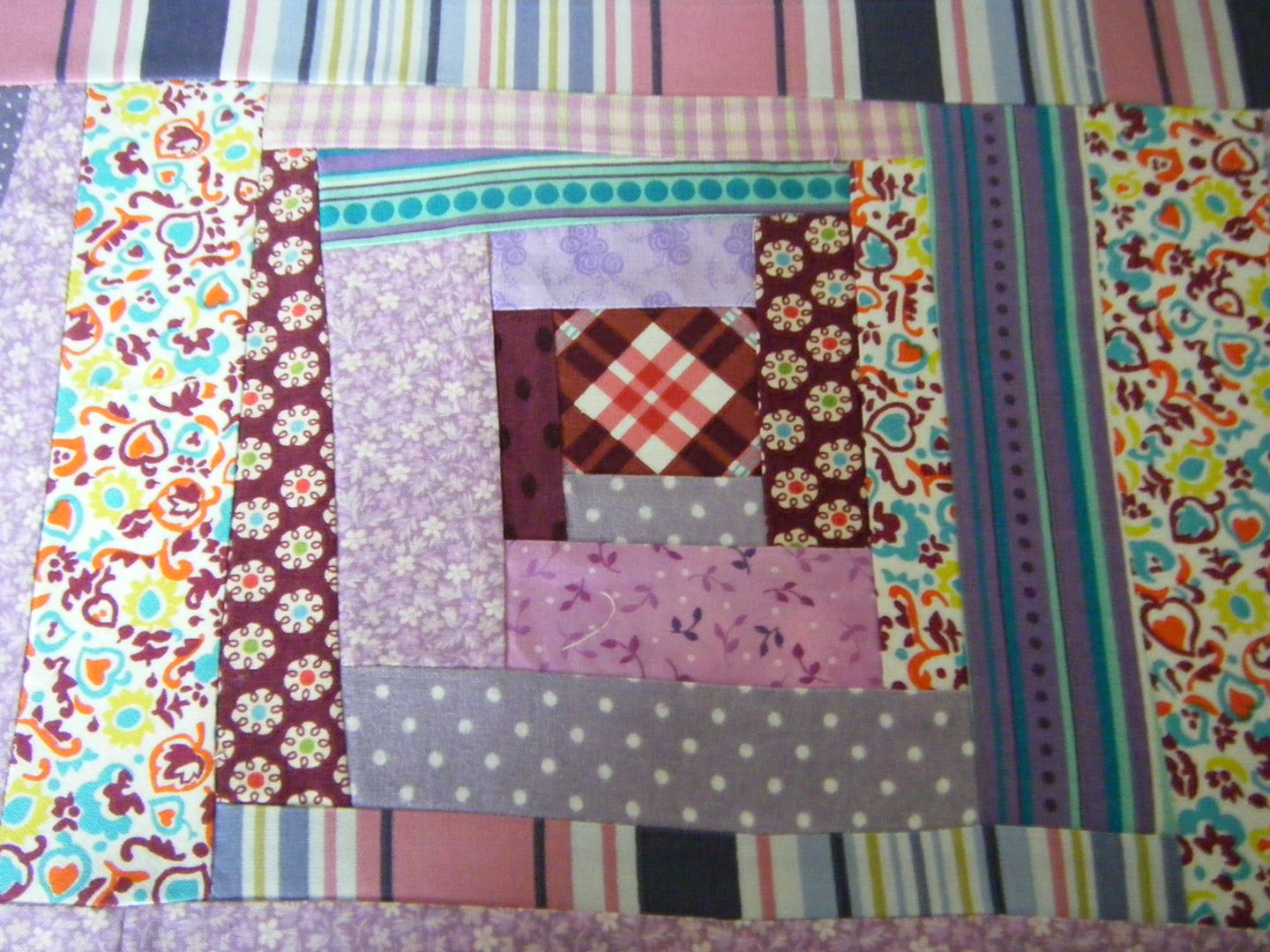 They all ended up 8.5" square.
I added borders either side, borders top and bottom and at each edge to make them up to a panel of 13" x 33". These babies are set to be my next scrap bucket.
I did get a bit further than this, I quilted, cut to size and interfaced before sewing the shell up, but forgot to take photos as I was more interested in why Terry had amnesia...
Then I had to stop. I was painting the kitchen at the weekend and Mr CA came home with more paint... damn!