I've been sewing up the chair cushions for our dining room, so I needed a leader and ender project. If you haven't come across this method before, it's a way of wasting less thread. Instead of cutting the thread after each set of chain piecing, you have a little pile of squares or HSTs that you can sew and then leave on the machine, ready for the next set of piecing. Did that make any sense??
Basically, whilst sewing some of the blocks for the chair cushions, I didn't want to get confused so sewed two pieces together for each block, cut them apart, pressed them and got the next piece ready. When I'd finished the first set, instead of cutting my thread, I sewed together 2 mini charm squares and left them on the machine. When I was ready for my next set of pieces, I just carried on sewing - no big lengths of thread left dangling.
Very quickly those mini charm squares became this. A very simple pattern, I used a Happy Go Lucky mini charm pack and an FQ of one of the prints. I arranged the minis in colour order and sewed them into columns, each was then sewn to a strip of the FQ and finally a border of the same print was put on.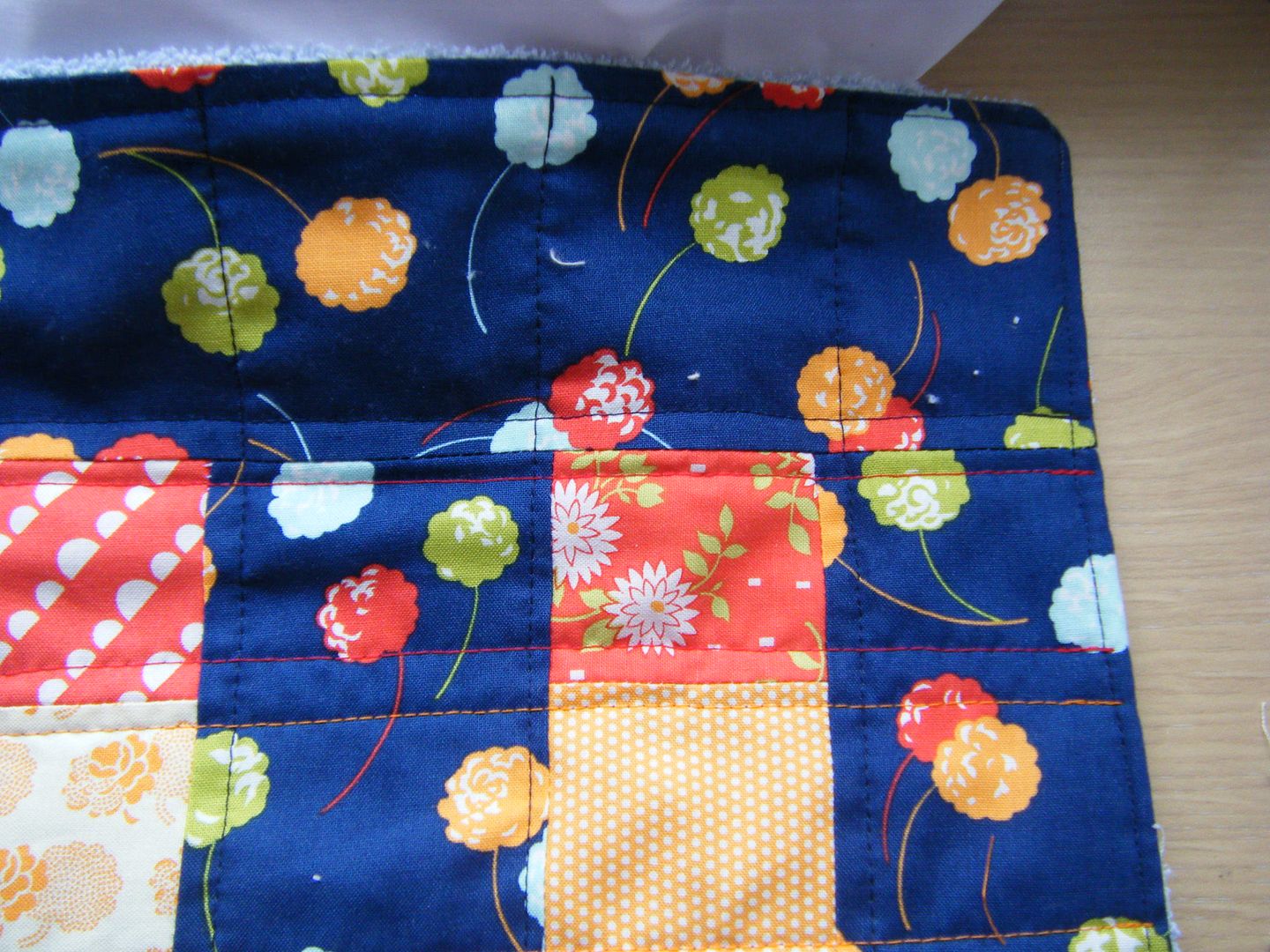 I sewed it right sides together with an old towel, turned through and top stitched. I then quilted it using lines 1/4" from each seam, using the colour of the minis in each row.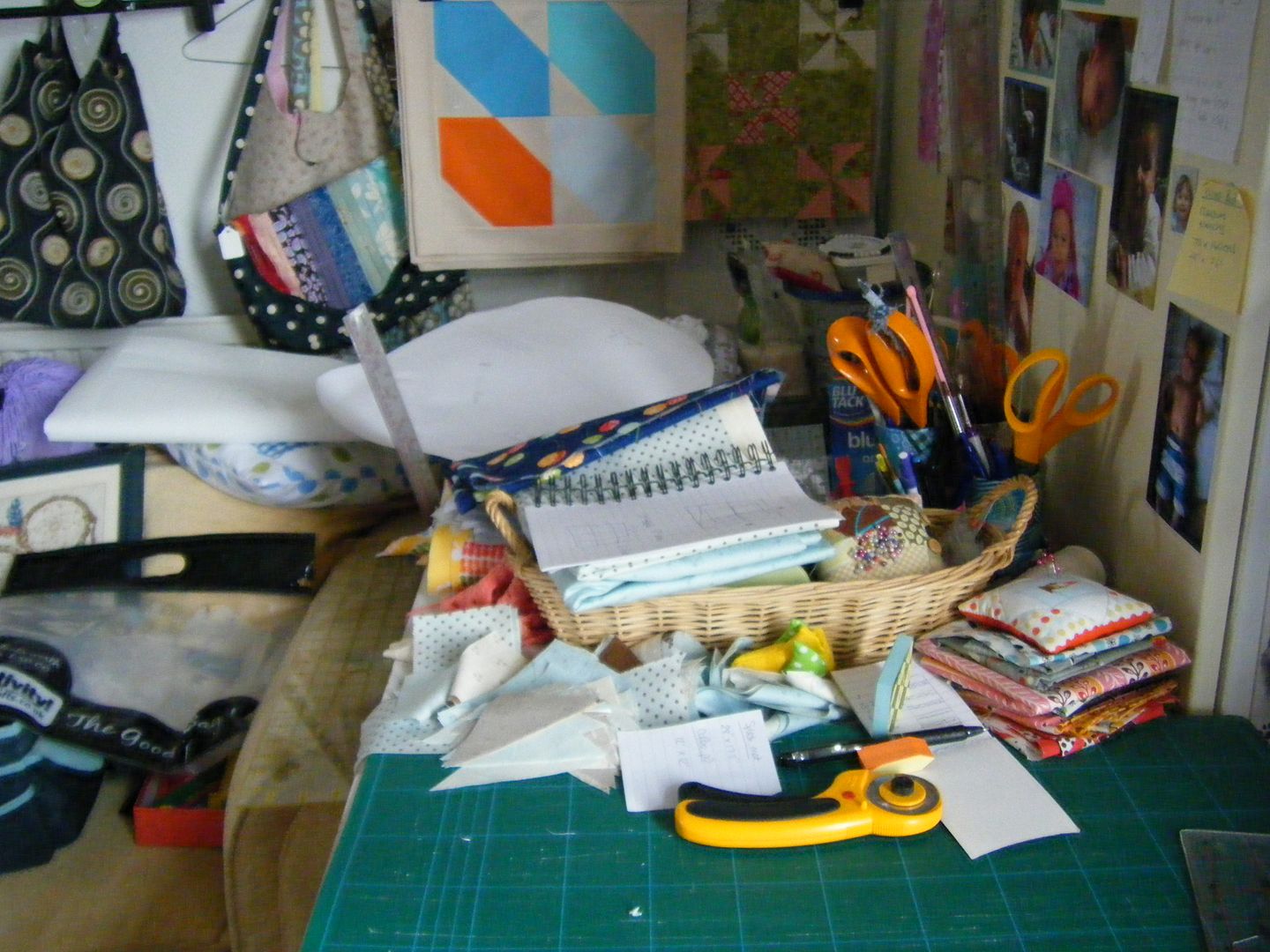 This was a progress shot - does anyone else have a cutting table that looks like this??
Because of the right sides together and turn method, no binding! Hurray!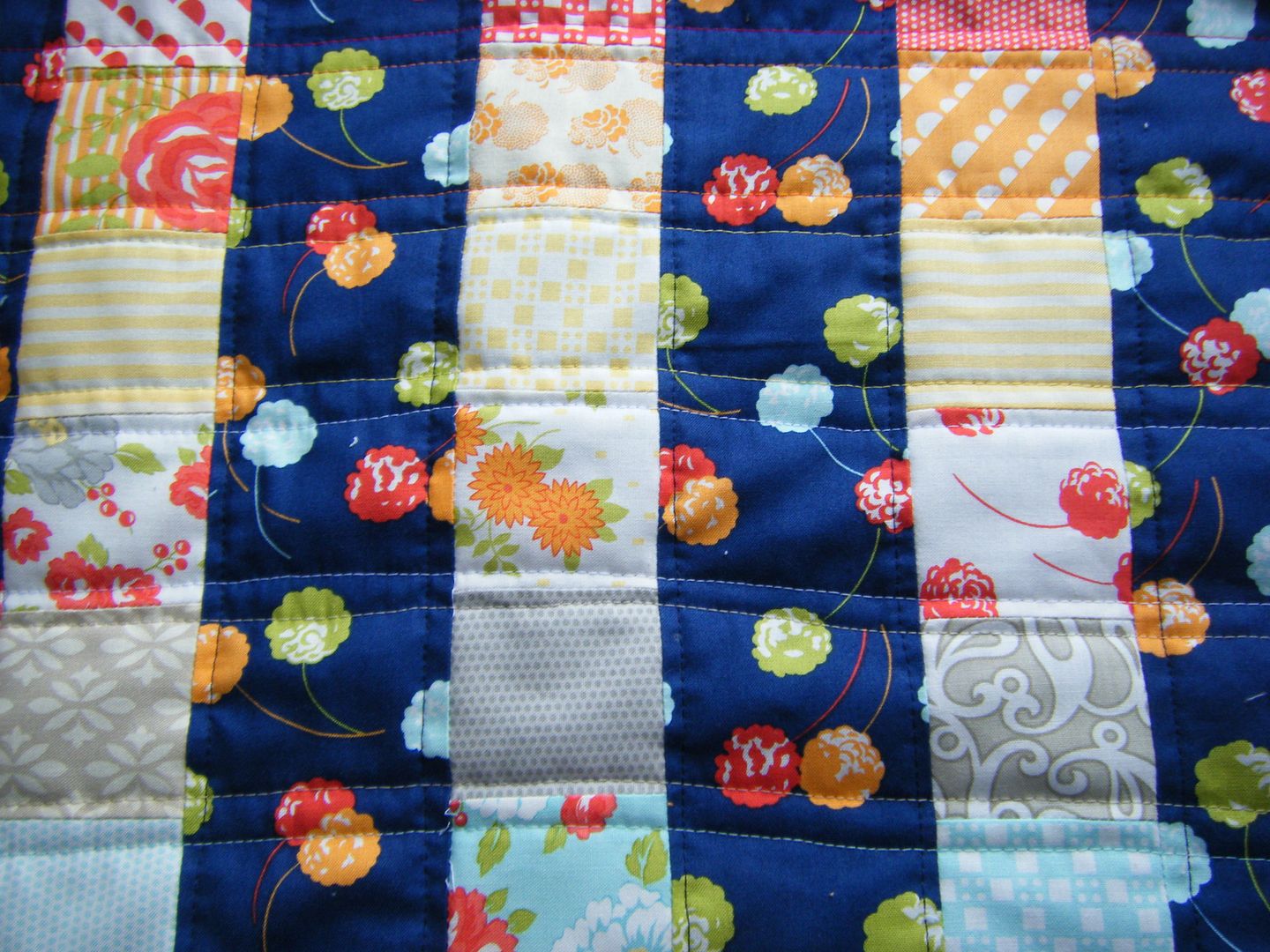 The pattern I chose meant I didn't have to match up loads of seams, especially difficult with precuts I find, but my rows were wonkier than I thought, see the way the quilting curves?
I couldn't get a decent shot of the different colours of quilting, especially as the towel I backed it with is blue.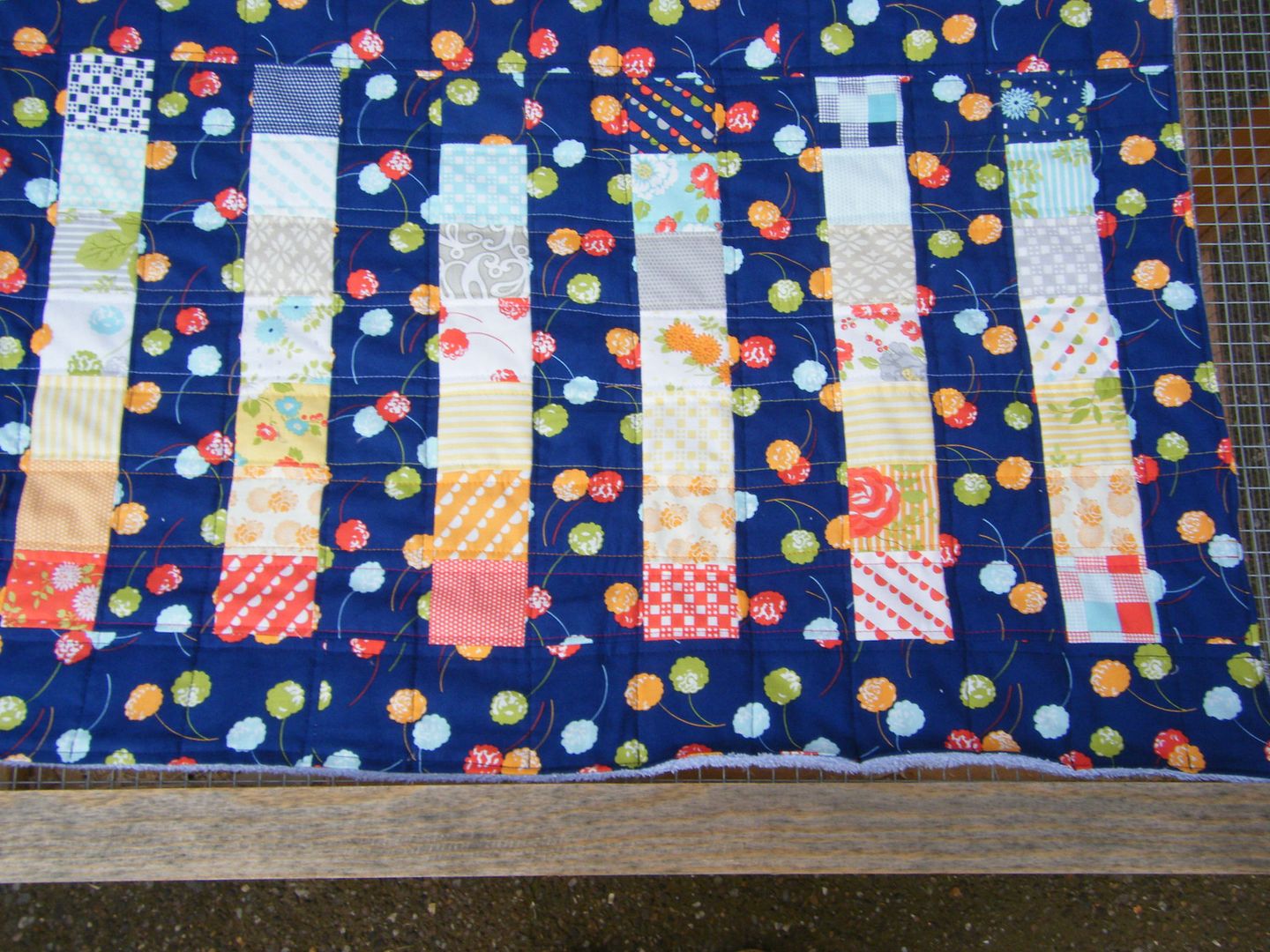 I love the finished product, shown here on top of the bunnies' run as there isn't a great deal of light on the floor of my kitchen.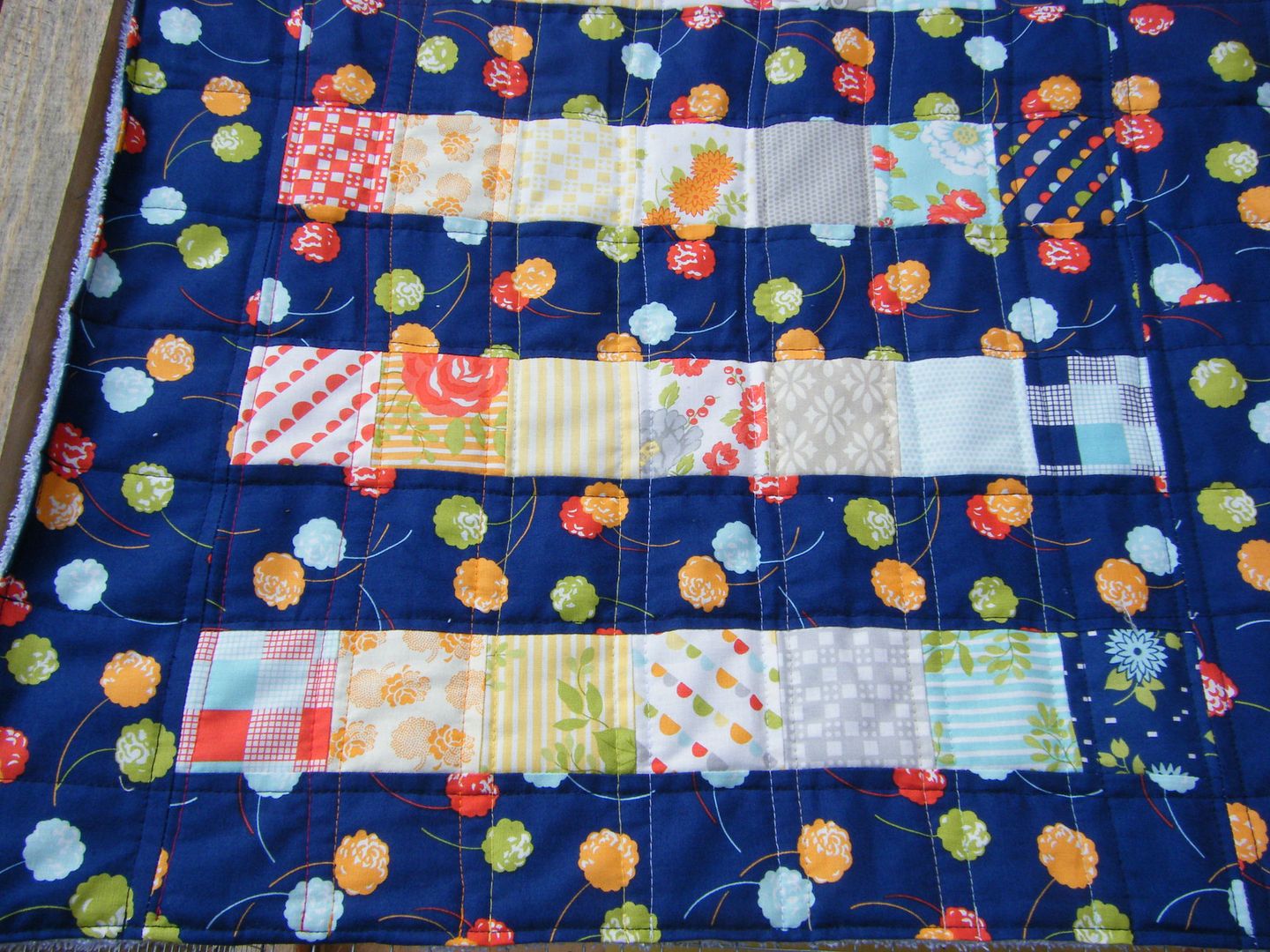 And it does it's job well. The previous one used a lot of white fabric and gets dirty so quickly, this won't show the dirt so much and now I can always have a mat down when one is being washed.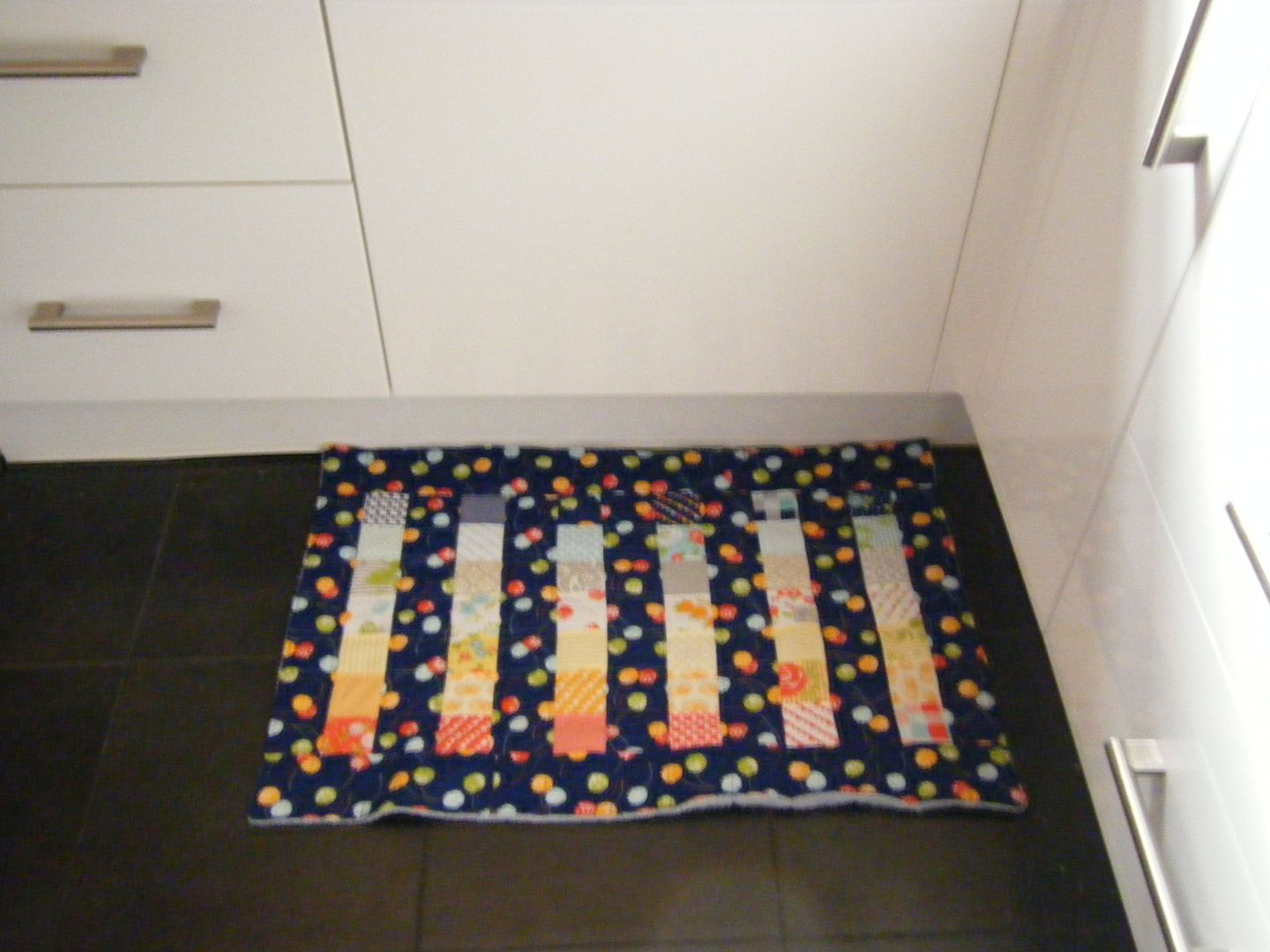 See, told you there's not much light on the kitchen floor.