Before I start rambling about quilting... our neighbour has a bee's nest under their guttering. I keep finding giant bee carcasses in my garden. At the weekend, when I went outside, one got trapped in my hair. I actually thought I was going to have a heart attack. Anyone know how to get rid of them or keep them away from me and my buns? Oh, and do they live in nests? I thought they lived in hives....
I'm joining in a Quilt-Along! 2 years after it finished... so I'm not really joining in, I'm just making a quilt! The pattern is Stained Glass by Sarah. I remember seeing the quilts around Blogland at the time and loving them, but I didn't make quilts then, so I just pinned it and moved on. After I came into possession of a full Fat Eighth bundle of Kate Spain's Cuzco, I knew exactly what I was going to do with it.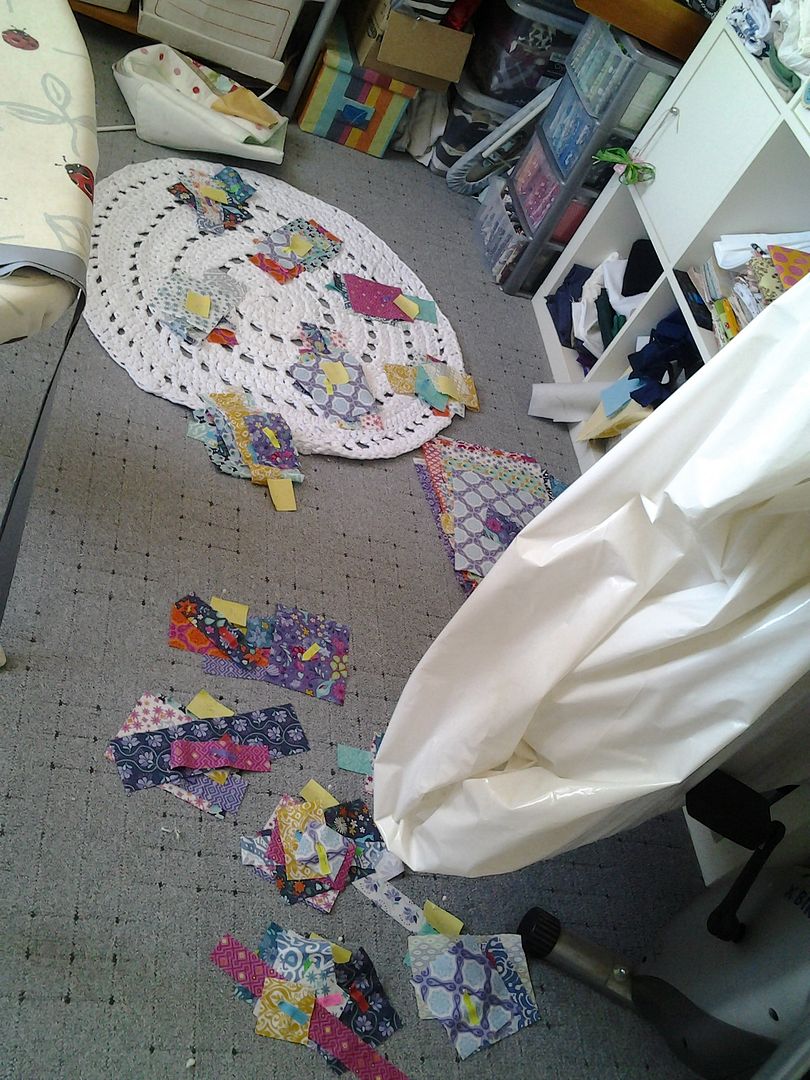 The tutorial calls for Fat Quarters, so I paired the Fat Eighths up to make up the 11 fabrics required. I still have so much left over! I used Klona medium grey for the "leading" and got cutting and piling.
Then I started sewing and I just couldn't stop! Above shows the first 11 blocks (one is duplicated), since taking these pictures, I've actually finished all the blocks! I'll update you later in the month. I never meant to make the blocks so quickly, but once I started piecing, I couldn't stop!
I thought you might appreciate a working shot of my craft room... bit of a mess?