I have another craft book to review for you. GMC sent me quite a few when their last catalogue came out and I'm still working my way through them. This one is Zentangle 2, Expanded Workbook Edition.
Before we go any further, the disclaimers. I was sent the book for free to review but I was not told what to say and all opinions are 100% my own. I didn't receive any monetary compensation. Links in this post, as with all my book posts, are affiliated. If you click over and buy something, I get a few pence towards an Amazon voucher.
I'm quite intrigued by Zentangles, I'm an avid doodler in meetings or when I'm on the phone (I got told off for it in my appraisal, apparently it makes it look like you're bored!), so I wanted to see what this was all about. I like the idea that it can be used for scrapbooks and journals, and presumably other papercrafts, too.
It's only a thin little book, but it's got a lot of patterns in it. They're laid out like below, showing you how to make each one, then a picture of them in use.
You can put Zentangles into shapes too, and this page gives some fab examples.
There are then some workbook pages, letting you fill the boxes with Zentangle designs, the ones shown and the previous ones. I like the one on the left below as it looks like pinwheel quilt blocks.
Then there are some shapes, all divided up ready, to fill with tangles.
Want to see my attempt?
I did this whilst watching TV and enjoyed it. It was relaxing, but more structured than normal doodling.
Since then I've been filling up the workbook squares when I'm not stitching or knooking or kumihimoing.
As well as using tangles in papercrafts, my "big idea" was a Zentangle stitchery. I'm using a piece of Sashiko cloth in indigo and some white Sashiko thread. I've only got as far as dividing my circle, but next I'll move on to the patterns. I'm not sure if this will work as the thread is quite thick, only time will tell, so stay tuned!
Paperback: 32 pages
Publisher: Design Originals; Revised edition (7 May 2014)
Language: English
ISBN-10: 1574219103
ISBN-13: 978-1574219104
Product Dimensions: 27.2 x 20.8 x 0.5 cm
.
Linking up to: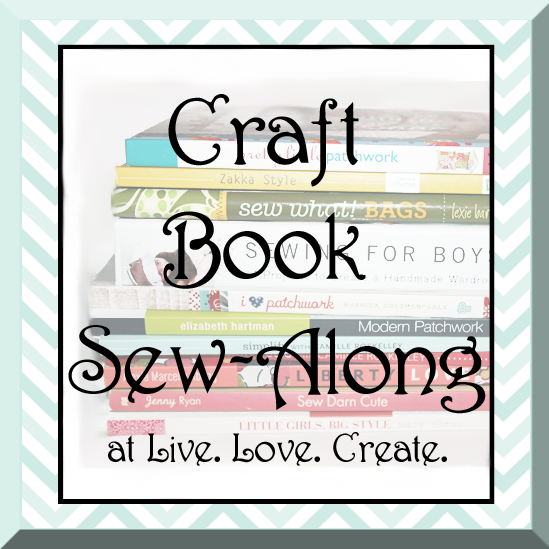 Something New for 2014
Disclaimer:

I was given a review copy of the book by GMC however this review and all opinions are 100% my own, I was not told what to say. Amazon links are affiliate links.