Before I went on holiday at the beginning of October, I had a look at my list of "travel items to make". Yes, I have a list for that. I have lists for everything, who doesn't love a good list? One item was bags for used undies. I like to keep them separate in my case and as I always take enough undies for a month (you never know what will happen! OK, I haven't been forced to change my pants mid-day since I was a child, but you never know!) I needed a bag, or two.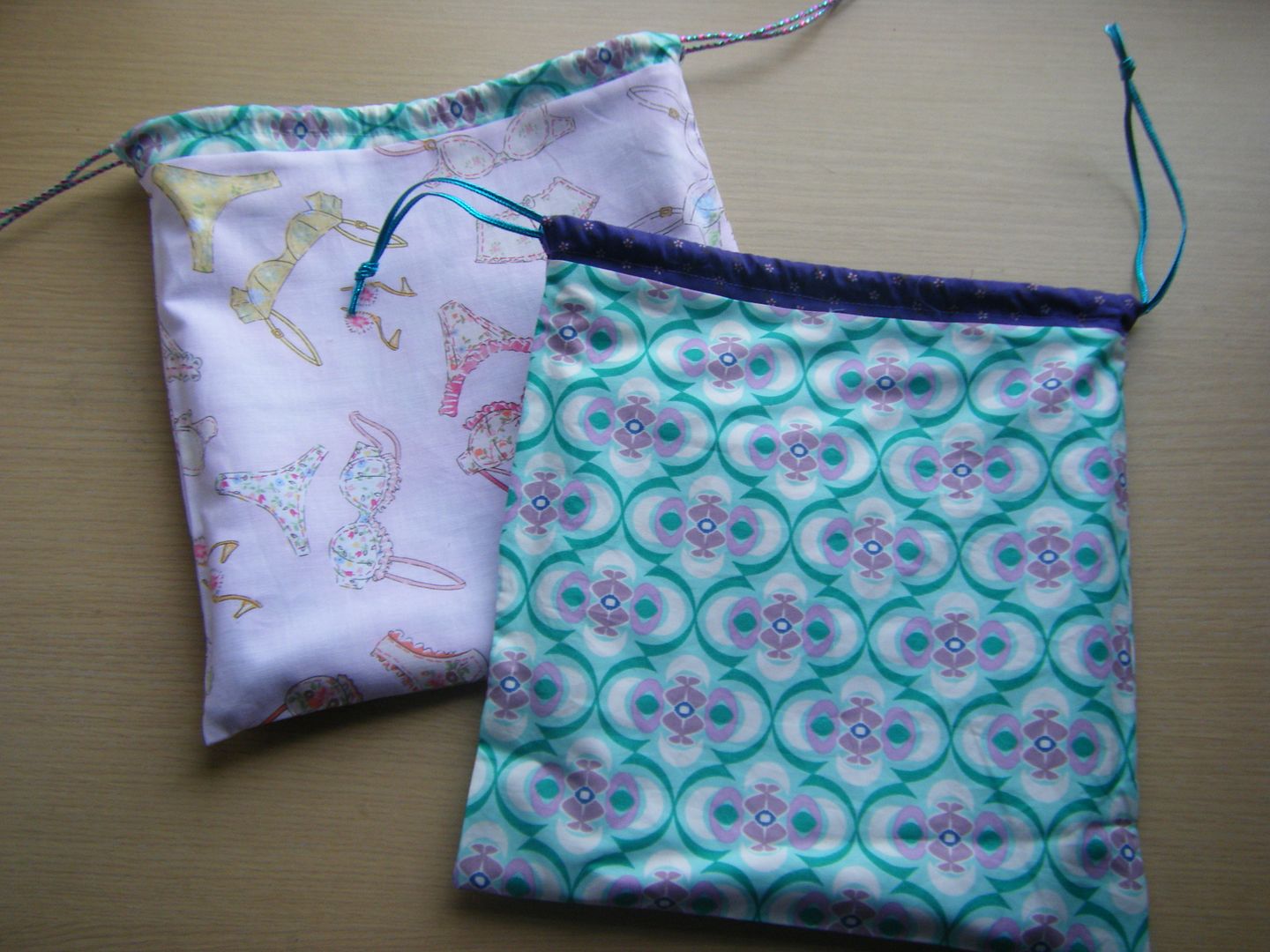 I made simple drawstring bags and I made them reversible. Clean undies when the patterned side is out, dirty undies when the undie-themed fabric is out.
I used the blue and purple fabric as the casing for the purple bag and vice versa. I found some glitzy cord to thread through, though I'm not sure how that will bear up in the wash, I probably need to take it out.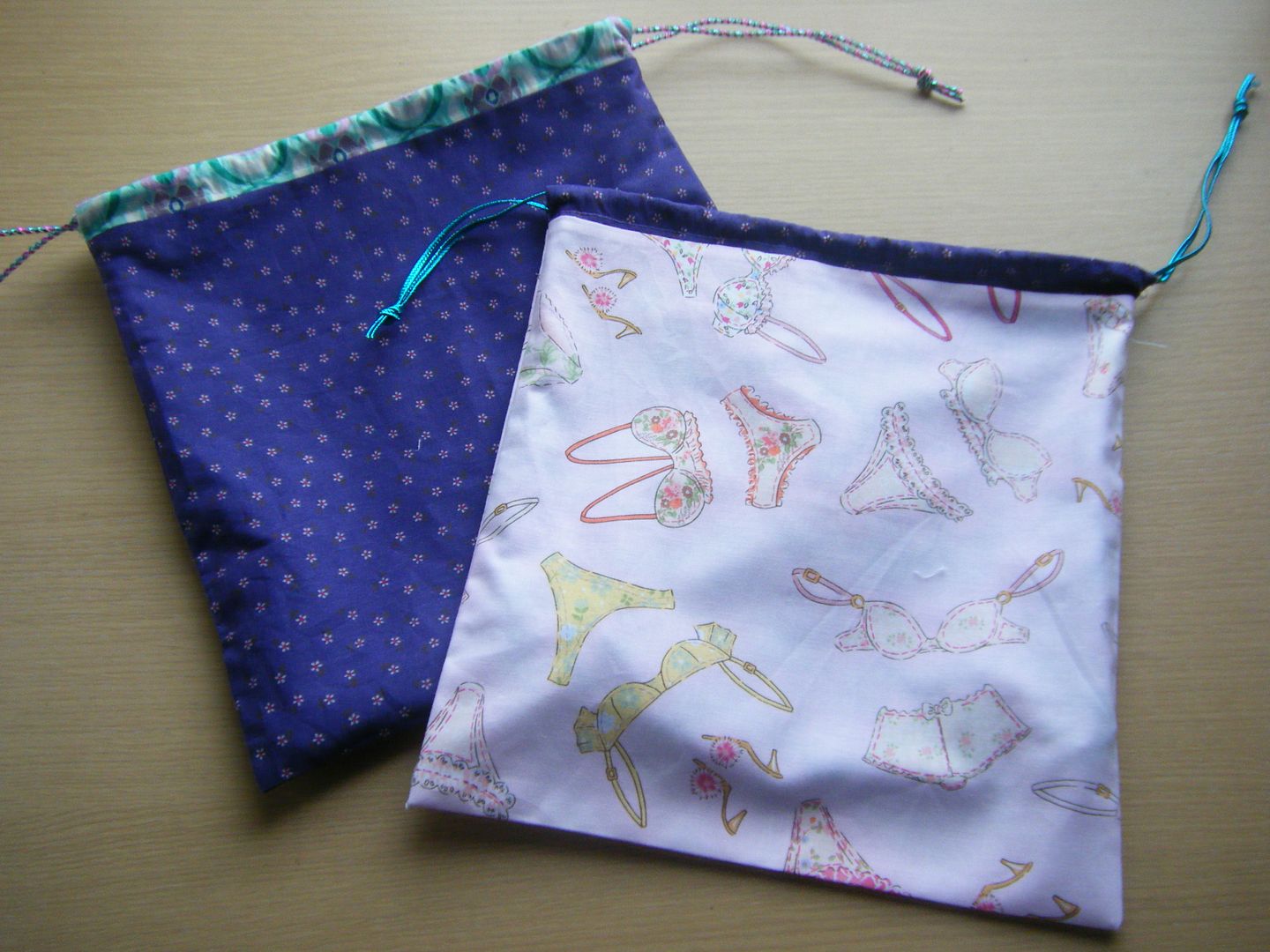 They are about 12" square, so plenty of room for one of my mammoth-sized bras along with the smalls (or not-so-smalls in my case).
And as you've never seen a draw string bag before, I thought I'd better take photos of them closed so you can see what they'd look like!
Do you have a bag for your dirty smalls/not-so-smalls/down-right-huges or is it just me?