The morning of my birthday, last month, I had the urge to crochet whilst waiting for Mr CA to get ready to take me to Jamie's Italian. I was dressed and ready, just waiting for him which is always the way in our house. I picked up 200 Crochet blocks by Jan Eaton and started working on a square.
This is no 197 - Fretwork.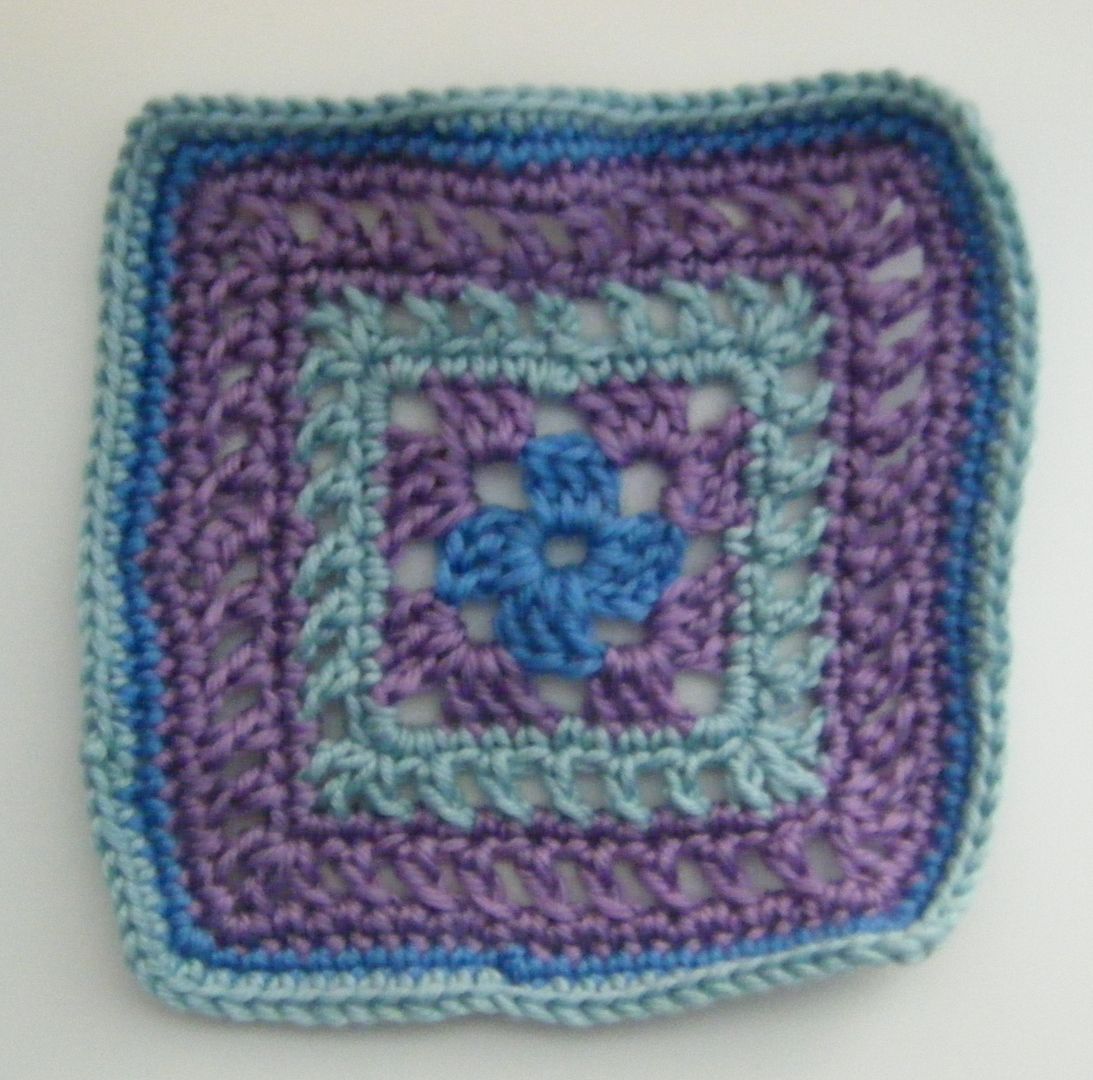 As I was crocheting I came up with a half-baked notion of making a sampler blanket, using my stash of left-over oddments and this book. A blanket made up of each square in the book, and maybe some more from other books or the internet.
Later that week no 16 - Waterlily was born. This is left overs from the wrist warmers I posted earlier in the week.
I'm not sure if my half-baked notion will come to fruition, but I might just keep crocheting a square as and when I feel like it and see what happens. It will be a rainbow blanket, out of necessity, so I think if I keep the colours similar within squares (and add neutrals apparently), it should work out. We will see. Or not.
edited to add. As I was adding the tag to this post, I saw there is already a tag for "granny sampler blanket". It would appear this is not a new half-baked notion. I have a vague memory of some other blocks from this book.... I'm off to investigate.