It's check in time for the Stitch ALong. I'm stitching along with 9 other ladies, though we're all stitching on different projects, the SAL is to keep us motivated and moving along. So am I and have I?
Here is where I was last week, this was block 13 on Elizabeth Almond of Blackwork Journey's Save The Stitches blackwork sampler.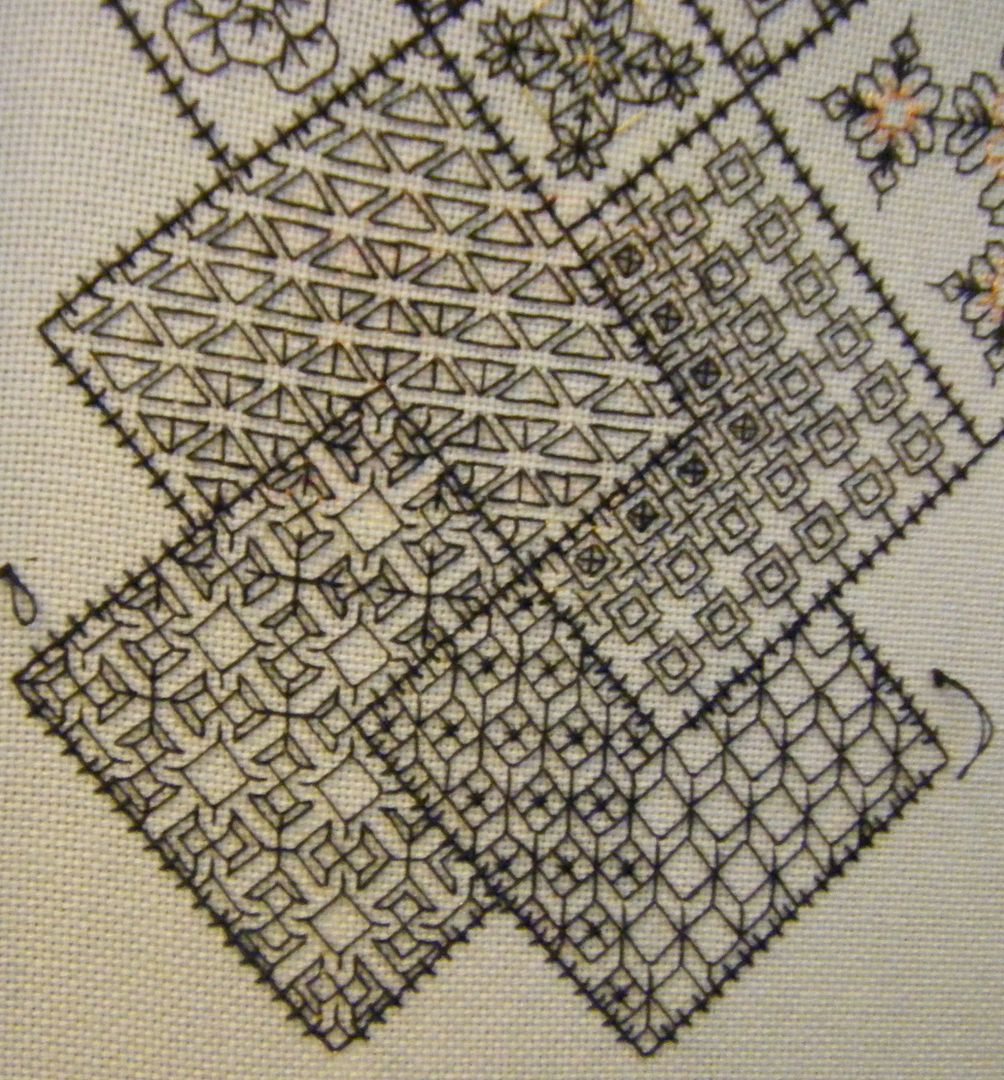 And here is where I am now:
I have done half of block 14 and half of block 16 which is the row across the bottom. When I've finished the pattern you can see I'm working on, I'll complete the metal thread stitching for these areas, then I need to move my QSnap to the right and carry on with blocks 14 and 16 and get block 15 done too. I'll take a picture of where I'm at then too. I seem to be averaging a block every 3 weeks so this is going to take me forever as I'm only half way through!
You can go and see what the other participants have been up to here: