Before I was ill, lovely mum and I went to a beadweaving class at The Bead Shop, Nottingham. I think that might be the first time I've ever used the phrase "and I" in a real-live sentence. The class was the St. Petersburg chain which is a beadweaving stitch.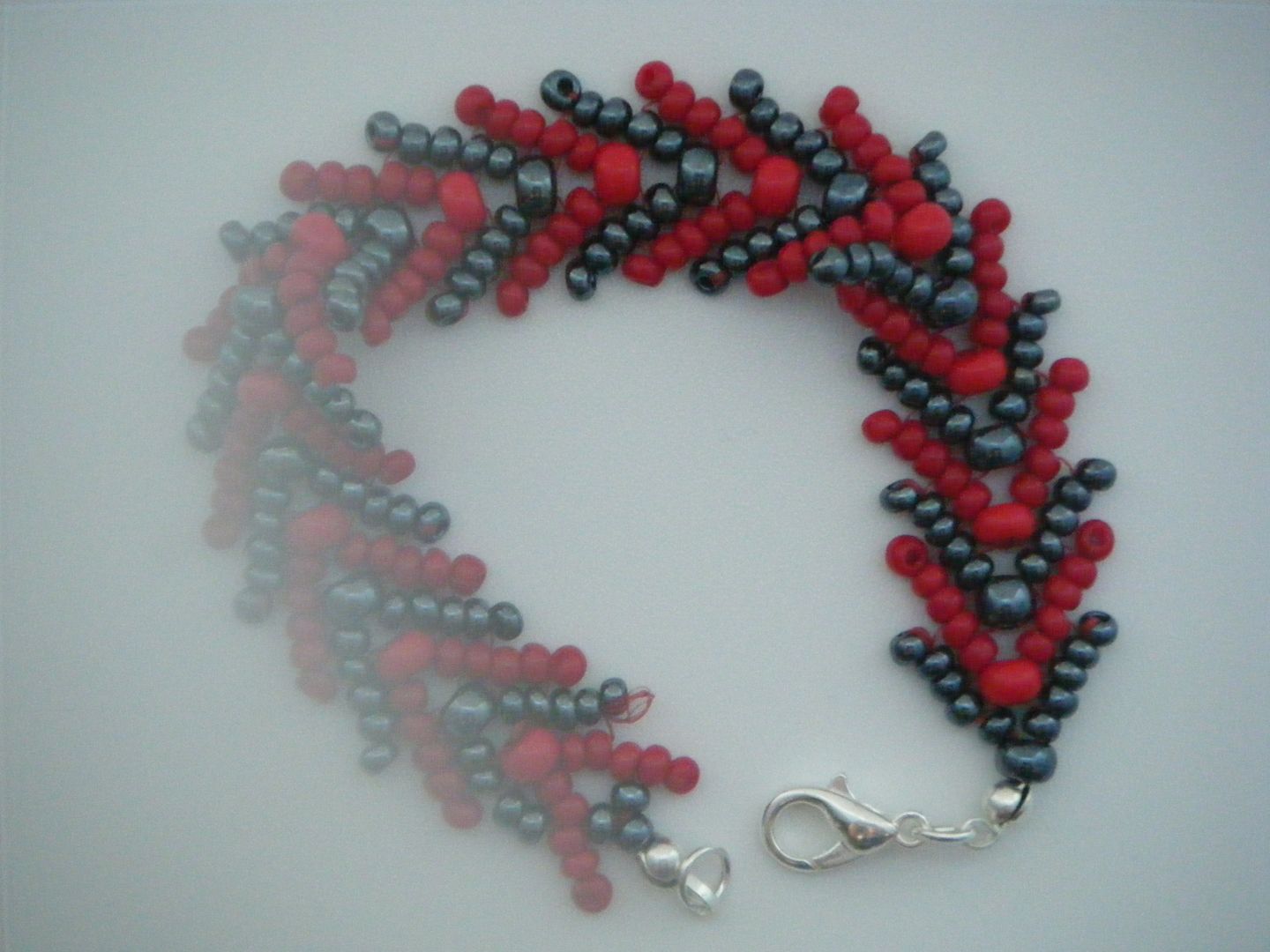 I didn't have my tablet centred properly over the hole in my lightbox which is why the photos are fuzzy on one side... ooops. I chose red and hematite which we always call hermaphradite. It's made with size 11 and size 6 beads. I think. It's been a while, I would have said size 8s but they look more like 6s. Big beads anyway.
I love the chunky chevron pattern, though of course you could do many things with it just by changing the colours or the size of the beads used, it also reminds me a bit of feathers. That's not a good thing really, feathers give me the creeps. Anyone else creeped out by feathers?