I've been debating with myself about whether I should explain where I've been or if anyone had even noticed that my little blog went unupdated for 7 weeks. Let's just say I've not been well at all but finally things are looking up and starting to feel a bit normal again. Normal enough that I've decided to join in with
Q2 of the
2015 FAL
(Finish ALong)
So here are my goals for the quarter. I'm trying to operate completely without pressure at the minute so I don't care if I don't manage a single one of them, if I do, it will be a bonus.
1. Finish the Cuzco quilt. This has since had the borders added, a back pieced and is fully basted. I just need to get my sewing machine mended so I can quilt it.
2. My nephew was 3 in March and I wanted this to be a birthday present for him. No matter, it can be a just-because present instead. I have so far cut out 3 pages, it all needs sewing.
3. I need to FMQ my And Sew On quilt. It's quilted in the red borders and already bound, I just need to add some quilting to the blocks.
4. I want to make this circle of geese block into a trivet. The two we have are so useful but get dirty often and so end up in the wash and we end up making do with a tea towel. It needs bringing up to a useful size with borders, then quilting and binding.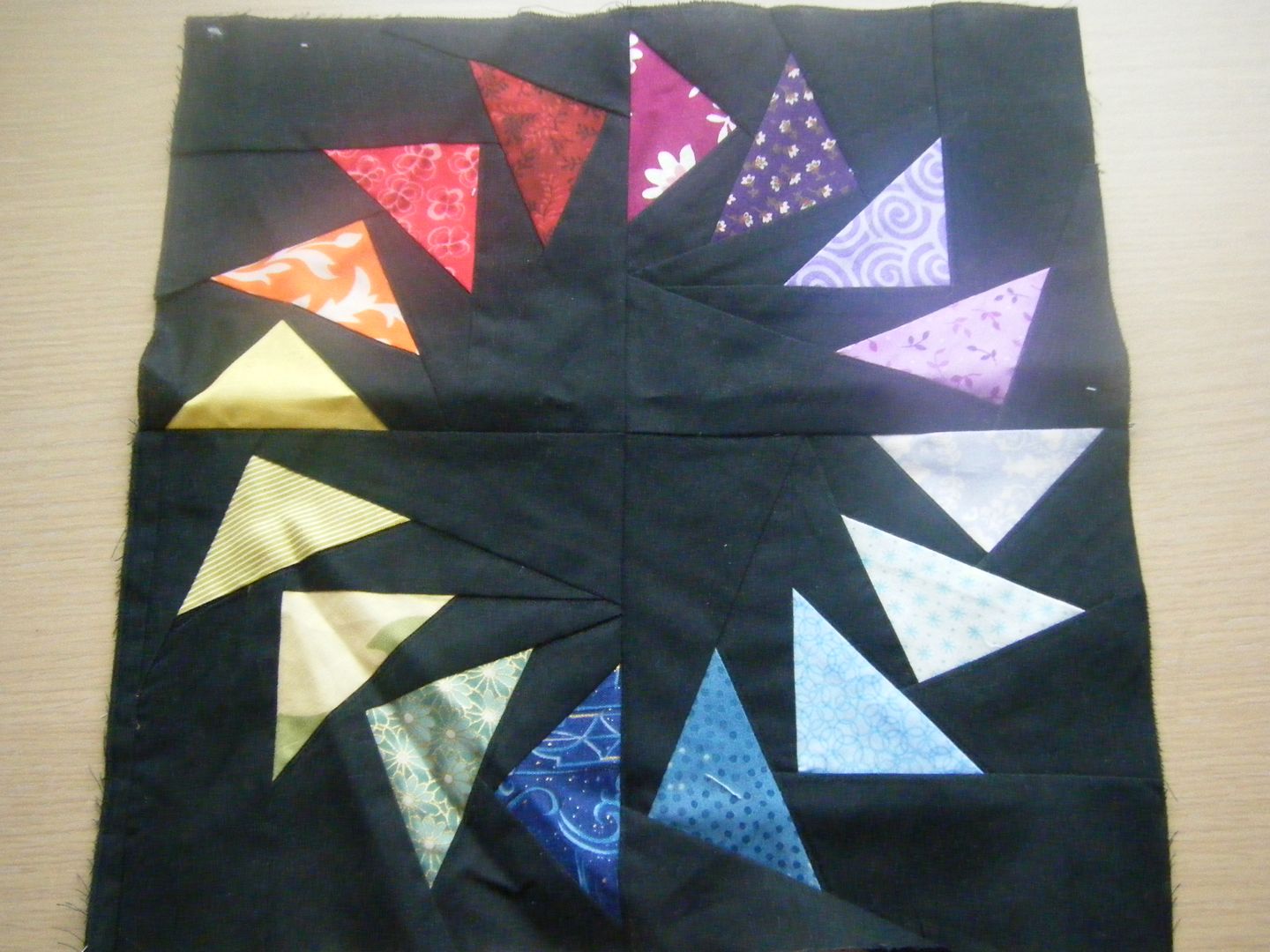 5. This orphan block from the Sew Kitschy BOM is destined to become a trivet too. I have now added borders to it, so it just needs sandwiching and quilting, hopefully an easy one.
6. I think the Orange Peel QAL has now finished (I've lost track!) so this rather large mini quilt needs quilting and binding.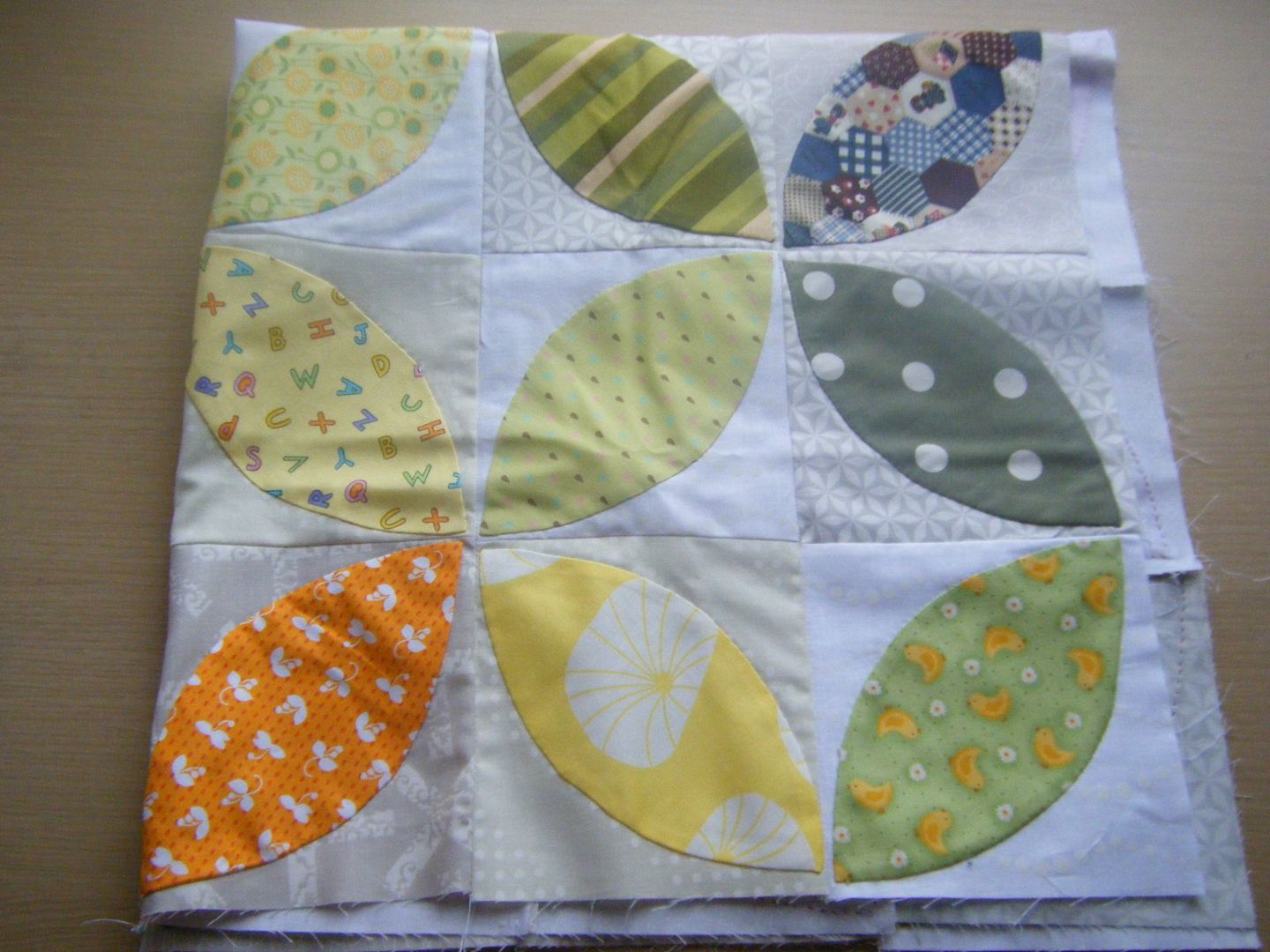 7. It would be nice to finally get the latch hook rug bound and on the floor somewhere. Actually it is already on the floor, in my craft room, but it could do with being finished first!
I think that's more than enough. With a bit of luck, I'll feel well enough this quarter to make a humongous list for Q3!