At the EMMQG we are joining in with the initiative in the quilting community to make quilts for Siblings Together, a very worthwhile cause.
A couple of years ago I made some Skill Builder blocks for the QAL ran by Pile O'Fabric. My 8 blocks had become orphans so when we had a day of making quilts for ST at a Quilt Group meeting, I took them along. Hannah embroidered a central block so that we would have 9 blocks, Tanya sewed them together and Hannah quilted and bound the quilt. A real group effort!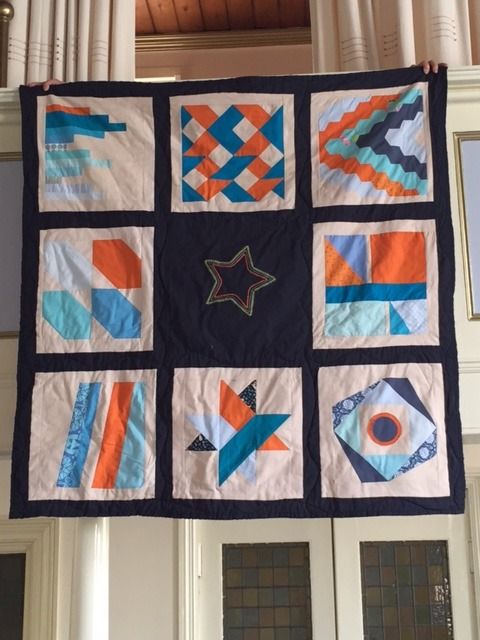 This will be sent off to Siblings Together and is part of the initiative to make 100 quilts by July (not me! Anyone and everyone who's willing to give up time and stash to make a quilt. You can find out more in the Flickr group).