I know it's Friday, but I'm posting my Stitch Along progress on Sunday so I shoehorned this in here!
I managed to find some bunny fabrics at the Quilt and Stitch Village, so they had to come home with me.
Please excuse the photos, Photobucket is acting up and I can't rotate or crop photos.
I did think I had that bright pink ricrac rabbits, but it turns out I have it in red, so we're OK! I'm still not convinced I don't already have the white-background one above it. The other two are Lewis & Irene. Isn't it great that I always have the full details of all my fabrics!
Walking by a stall, a jelly-roll caught my eye. It was Block Party by Sandy Gervais. I was torn between the jelly roll and the layer cake, but the layer cake won. I love the colours in this line.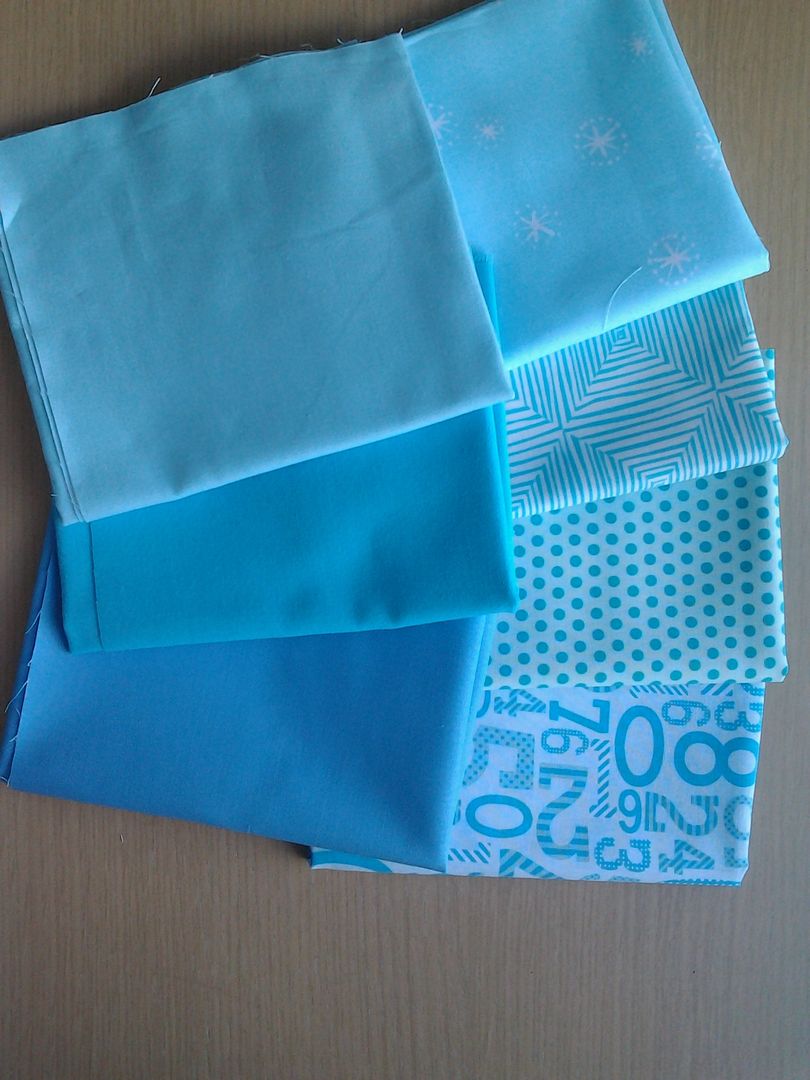 I also received my April fabric for the colour club at Simply solids. Three Kona blues and... some other fabrics! Wow, the information just flows out of me... I wouldn't be surprised if Molli didn't de-link me.
Linking up to: