Last year at the Harrogate Knitting and Stitching Show I bought a kit to make a Luna Lapin. You may have seen these around blogland and on Instagram. One Saturday I had some sewing machine time so I decided to get started on her. After sewing the head, all the steps were for hand stitching, so she came down stairs to be my sofa project.
I didn't get much done on the sofa, just a couple of legs and the head so she came on holiday with me 2 weeks ago. I spent some lovely early evenings with my family, stitching on Luna over a cafetiere of coffee (decaff of course) or 20. I was quite surprised to have got this far.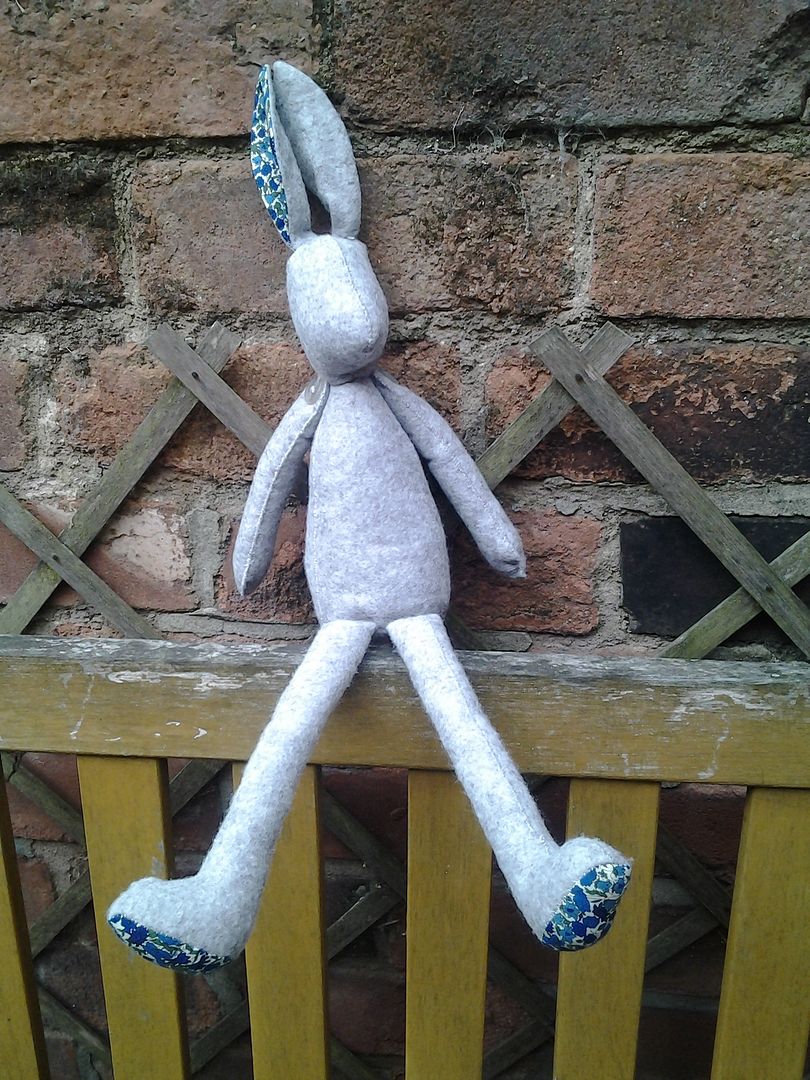 Looks like she's quite surprised at something too! I still have to stitch her eyes and nose and add a tail, then it's on to the clothes. She came with the pattern for a t-shirt dress and the Liberty fabric to make it, however here ear/feet Liberty fabric was brown, so I used the blue for that! I do have this pattern that wonderful mum bought me to make a dress and felt coat, so I'll make her those clothes instead. I really hope they're sewn on the machine though, I've got too much cross stitch and embroidery to do for it to be another sofa job!