Last weekend I went away for a long weekend with the parents, my brother, his girlfriend and their son - my lovely little 3-year old nephew. We went to Somerset in the South West of England and had a very relaxing few days. I did a little stitching which I'll show you soon.
But today is update date. I missed the last update 3 weeks ago as I hadn't stitched on this piece at all. I was going to miss this update too but gave myself a good talking too and finally settled down on Friday and Saturday night to make some progress. Here is where I was:
And here is where I am now. Just a bit added to the leg/coat of the male dancer.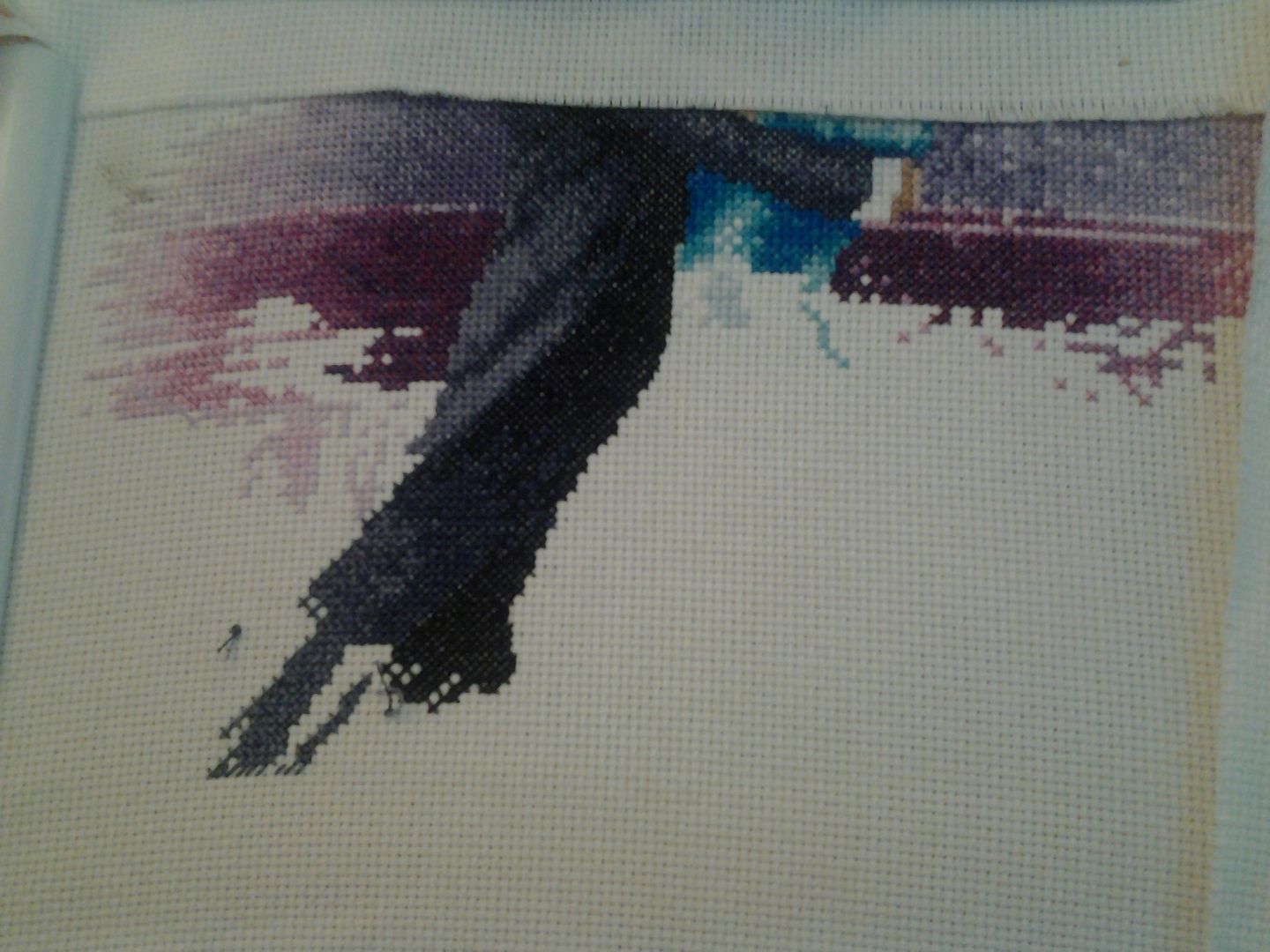 It doesn't look much but there is at least 3 hours stitching there, probably more. Now this piece is back on my stitching stand I should make some more progress... unless I get side tracked by my embroidery piece again... must show you that too!
You can go and see what the other participants have been up to here: