I can't believe another 3 weeks has gone in the SAL! I only realised when one of the organisers, Clair, emailed to remind us, so I whipped this baby out and put in.... wait for it... 2 whole threads! Here's where I was:
And here's where I am: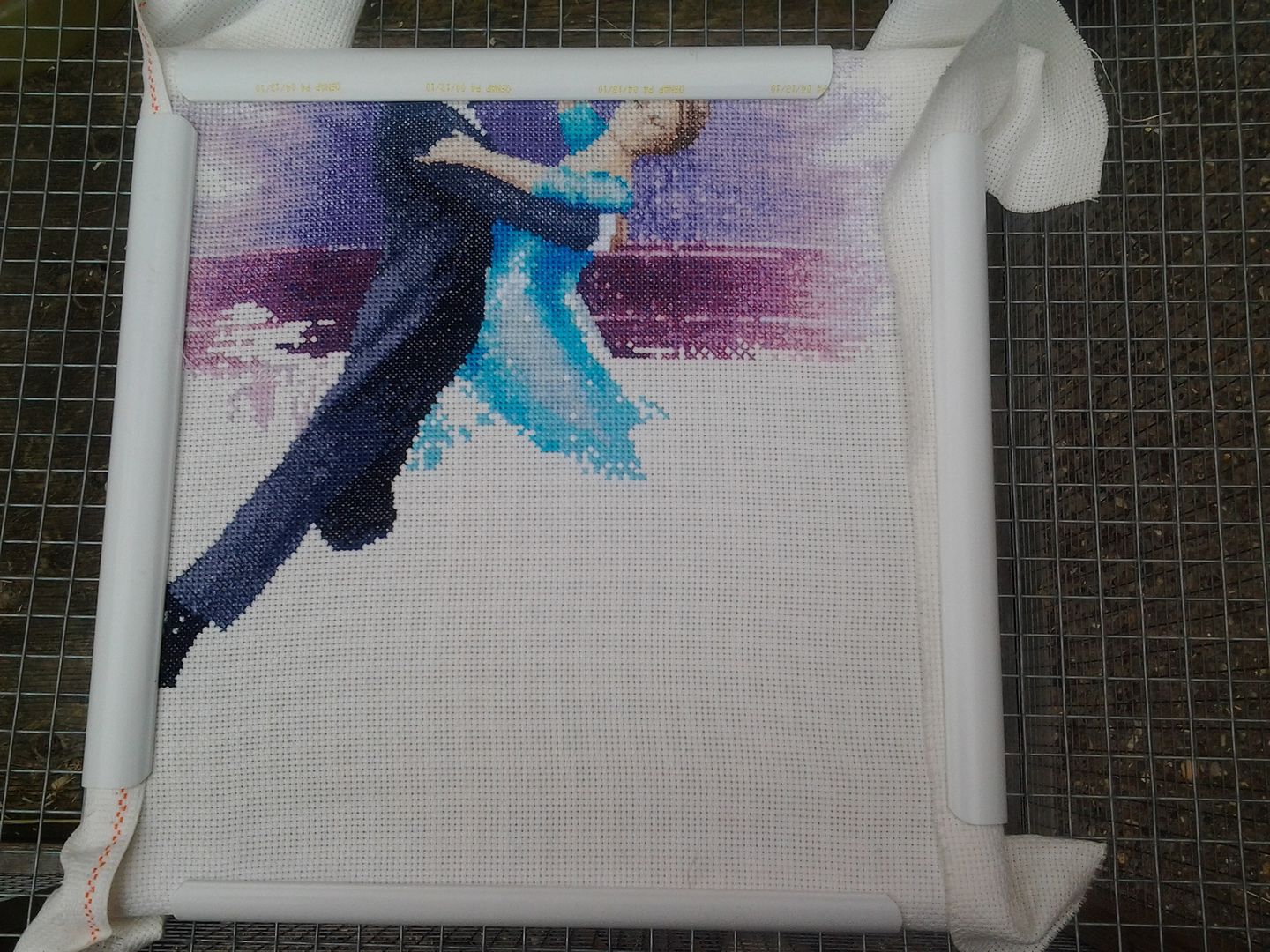 Masses of difference, eh?
In case you've forgotten, I'm stitching this as part of a three-weekly SAL, aiming to get us finishing our pieces, either new pieces or WIPs.
You can go and see what the other participants have been up to here: