Last week I showed you the centre of a new quilt that I'm making. The pattern is NY Beauty Circle of Flying Geese, which you can buy here. I spent ages laying out fabrics to follow the colour wheel, then cutting rectangles out ready to paper piece.
Then I paper pieced.
This is the first time I've used a low volume bacground, and I really hope it's going to work. As I'm putting the blocks together, it doesn't look good, but somehow it seems to all come together when each section is done.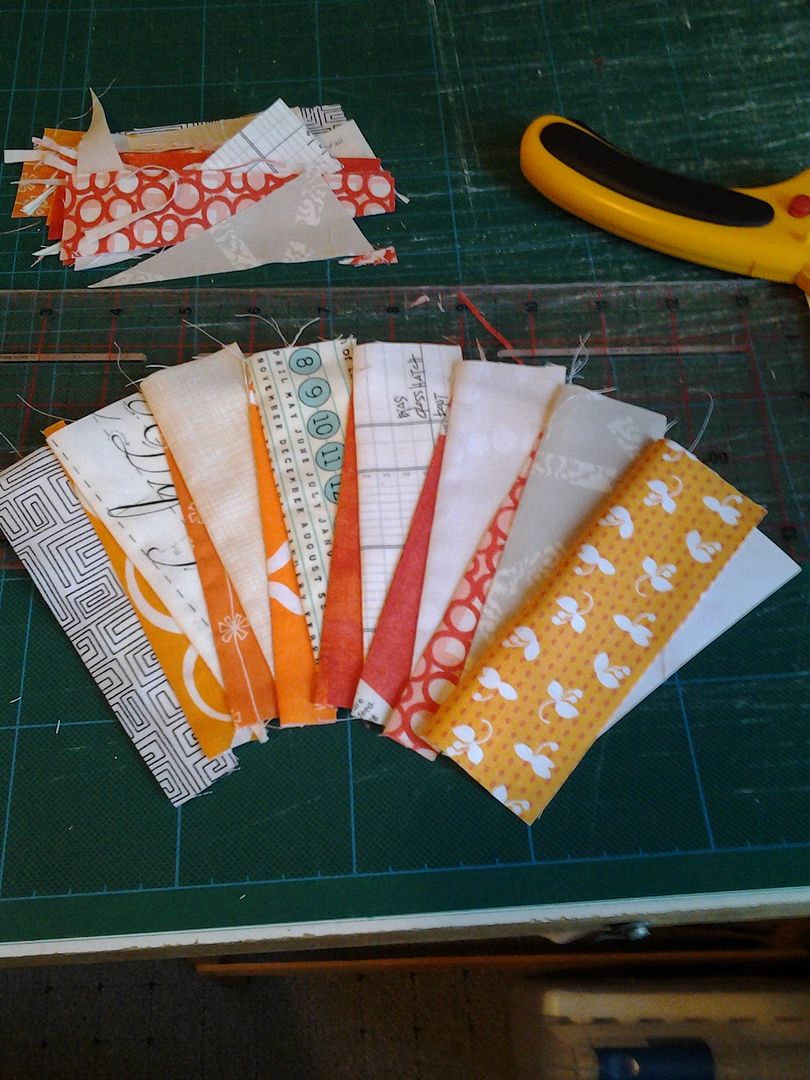 Having finished the four sections of flying geese, I started on the pointy bits. And made a mistake. See it? There was no way I was unpicking that lot or cutting rectangles to start again, so I chopped the end off the pattern and washi taped it to the beginning!
You can see it in the second low volume section, but I think it will be pretty unnoticeable when the whole quilt comes together.