I know I'm a bit late to talk about Christmas, but I wanted to document these little makes.
First, gift tags for the mums and Nana CA. I made these using a free kit from Pretty Patches magazine. Simple shapes cut out and hand appliqued in place. I added the date in back stitch. An eyelet through the top (the eyelet setter included in the kit didn't work so I used my trusty Cropodile Big Bite) and threaded with ribbon.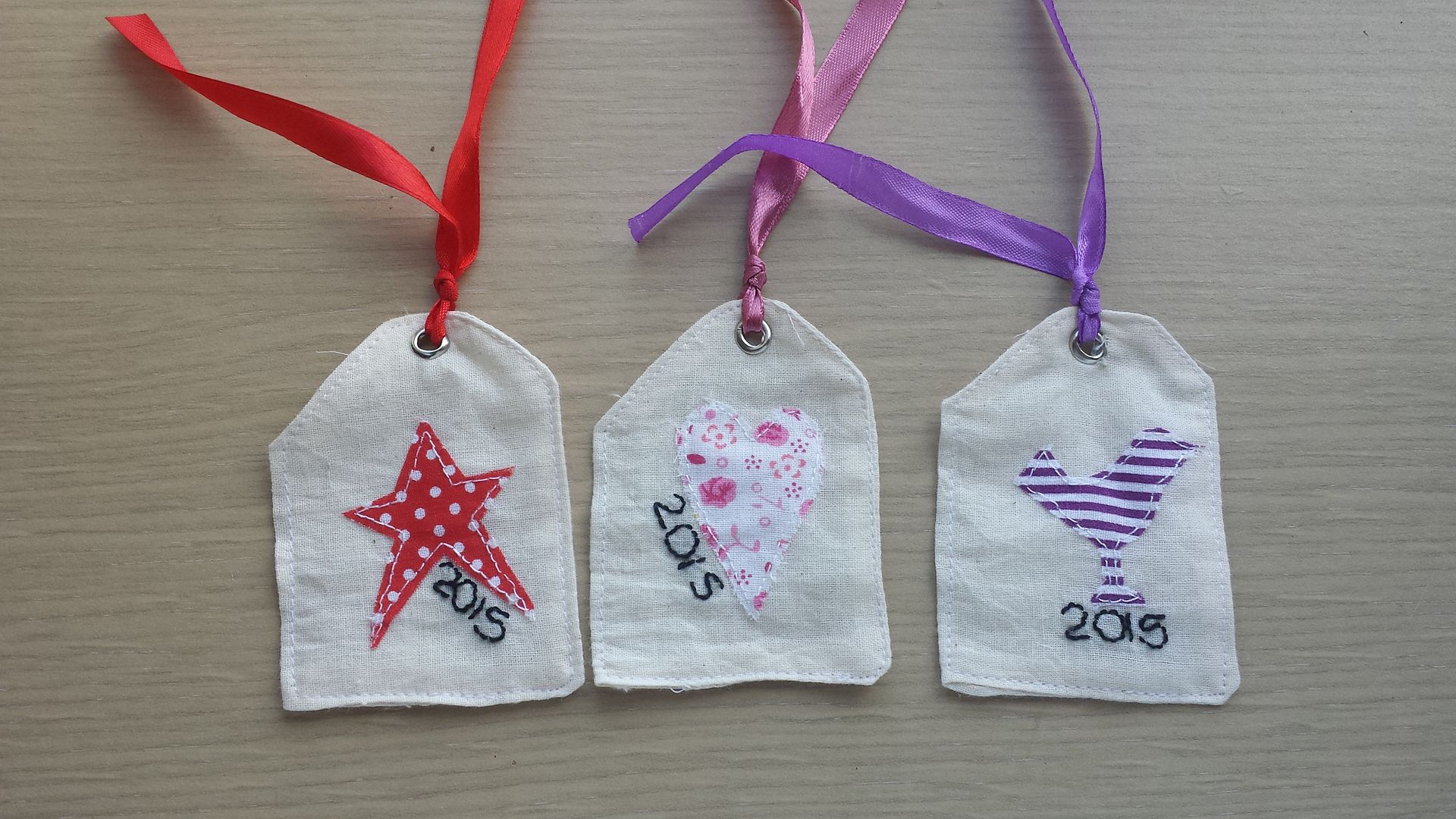 Mr CA came home from shopping just before Christmas with a gingerbread house kit for me. I made it on Boxing Day morning so I could take it with me to family dinner with my parents and my brother's family. My 3-year old nephew ate nearly all of it, he didn't like the sweets though!
It is far from perfect, and I'm definitely not going to win a place on The Great British Bake Off, but I enjoyed it!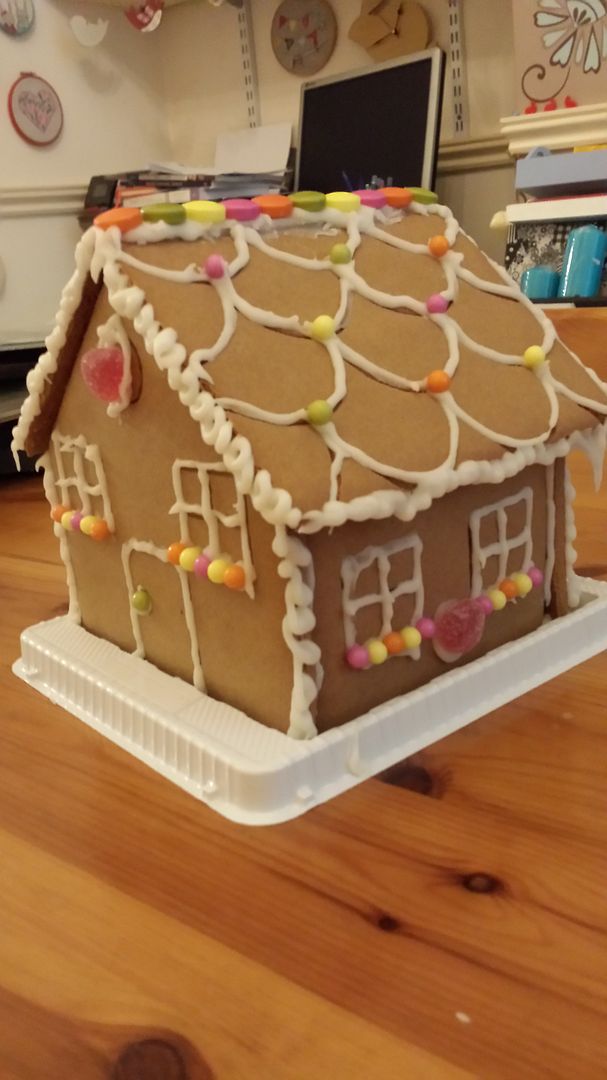 Oh that reminds me. There was a gingerbread house making competition on Kirstie's Handmade Christmas. I was invited by the show producer to go on the advent calendar competition on the first episode of the show and I forgot to tell you! I turned it down... You couldn't pay me enough to go on TV!