It's time for the update on my Viennese Waltz cross stitch. I didn't post last time as I had nothing to show. Here is where I was before Christmas.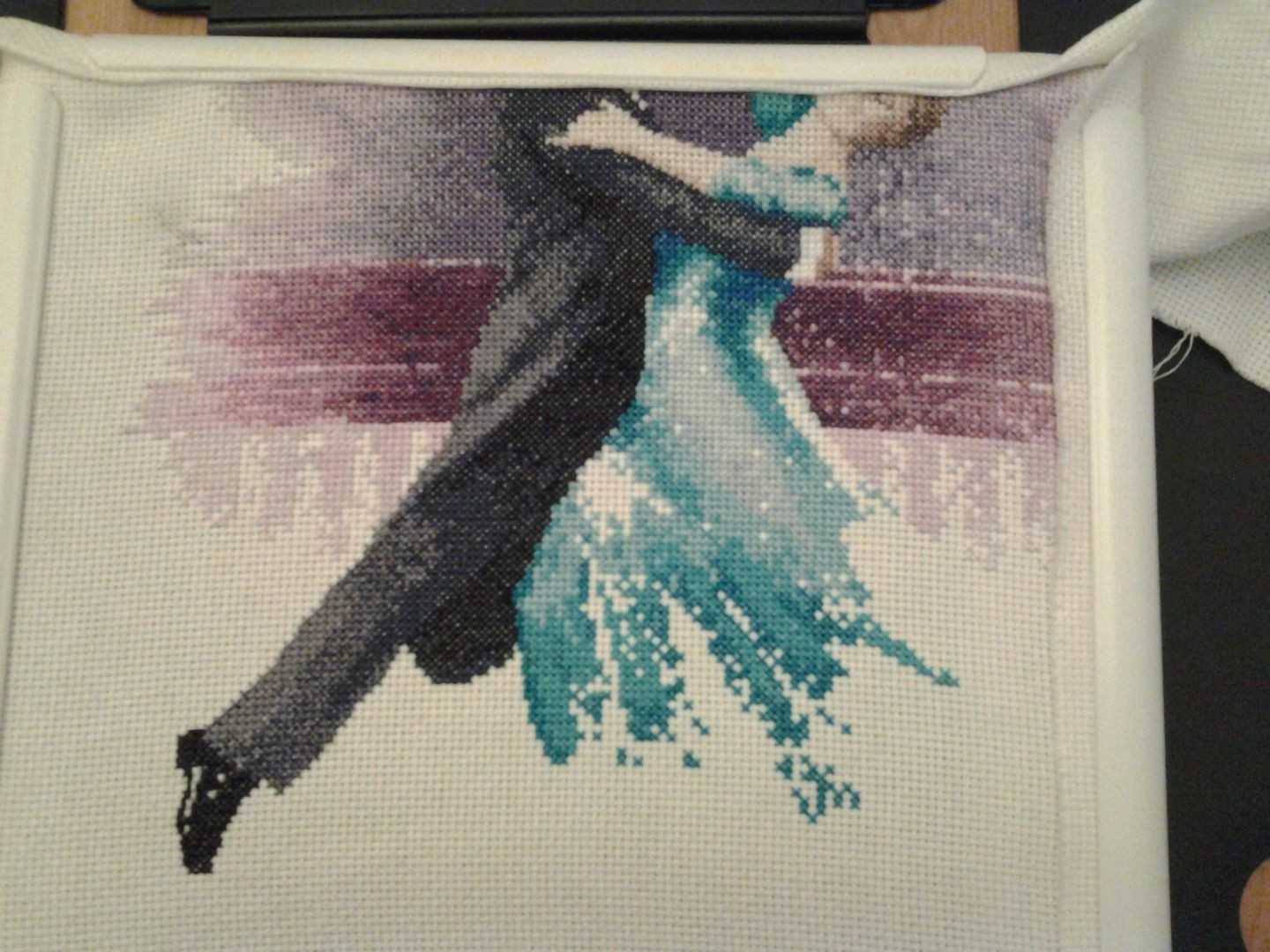 and here is where I am now
So I didn't quite reach my target of having this finished by the end of 2015! It's time for a push to get this done, but I've just started a beading project which is taking up my sofa time...
I'm sewing along as part of a SAL, you can go and see what the other participants have been up to here: