Whilst doing a bit of blog hopping yesterday, I came across a blog called... the crafter's apprentice. It's a wordpress blog, set up in 2014 (I've been here since 2010). Surely it's unlikely that someone else would think up the same strange blog name and not check if it's already taken? I feel a bit strange about it.
My experiments with Kumihimo braiding began in August 2013 and lasted most of the summer. I don't think I've touched my discs since, but I've always wanted to try kumihimo with beads. I bought a kit to make a beaded braid at one of the shows and I finally took it out and had a go.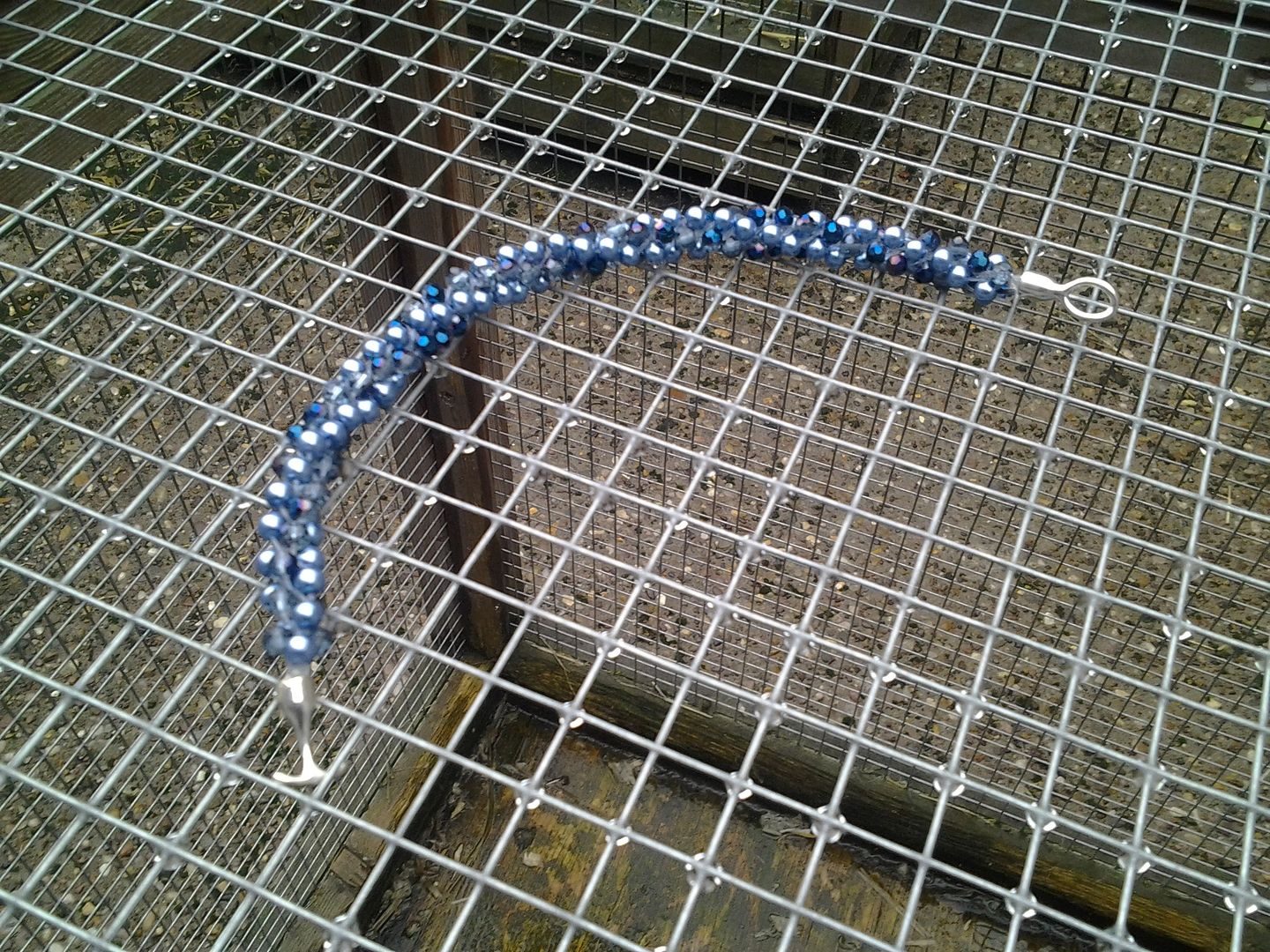 It was really easy. This is a mixture of pearls and glass faceted beads, so it's nice and sparkly. Hard to get a photo of... Unfortunately, there's a major flaw which I discovered the next day when I put it on. The clasp is absolutely pants. I doesn't work. That little toggle is far too small and just drops out and down the bracelet falls!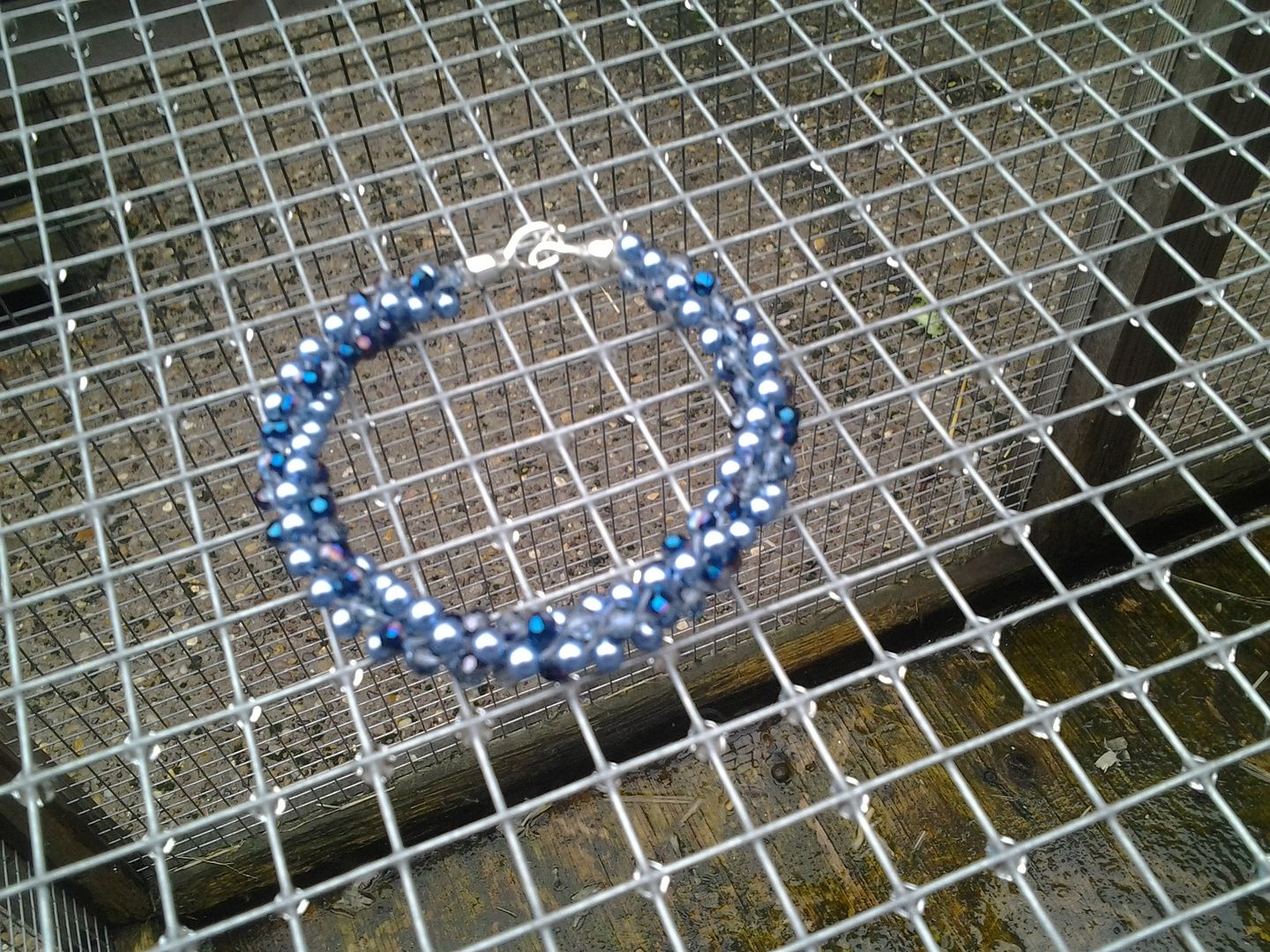 The toggle is part of the end cap which is glued in so I have no idea how to fix this. Anyone got any bright ideas?