Good morning everyone. Another 3 weeks has passed since I last showed you my large cross stitch project. I'm stitching Viennese Waltz by John Clayton which is a Heritage kit. Here is where I was 3 weeks ago: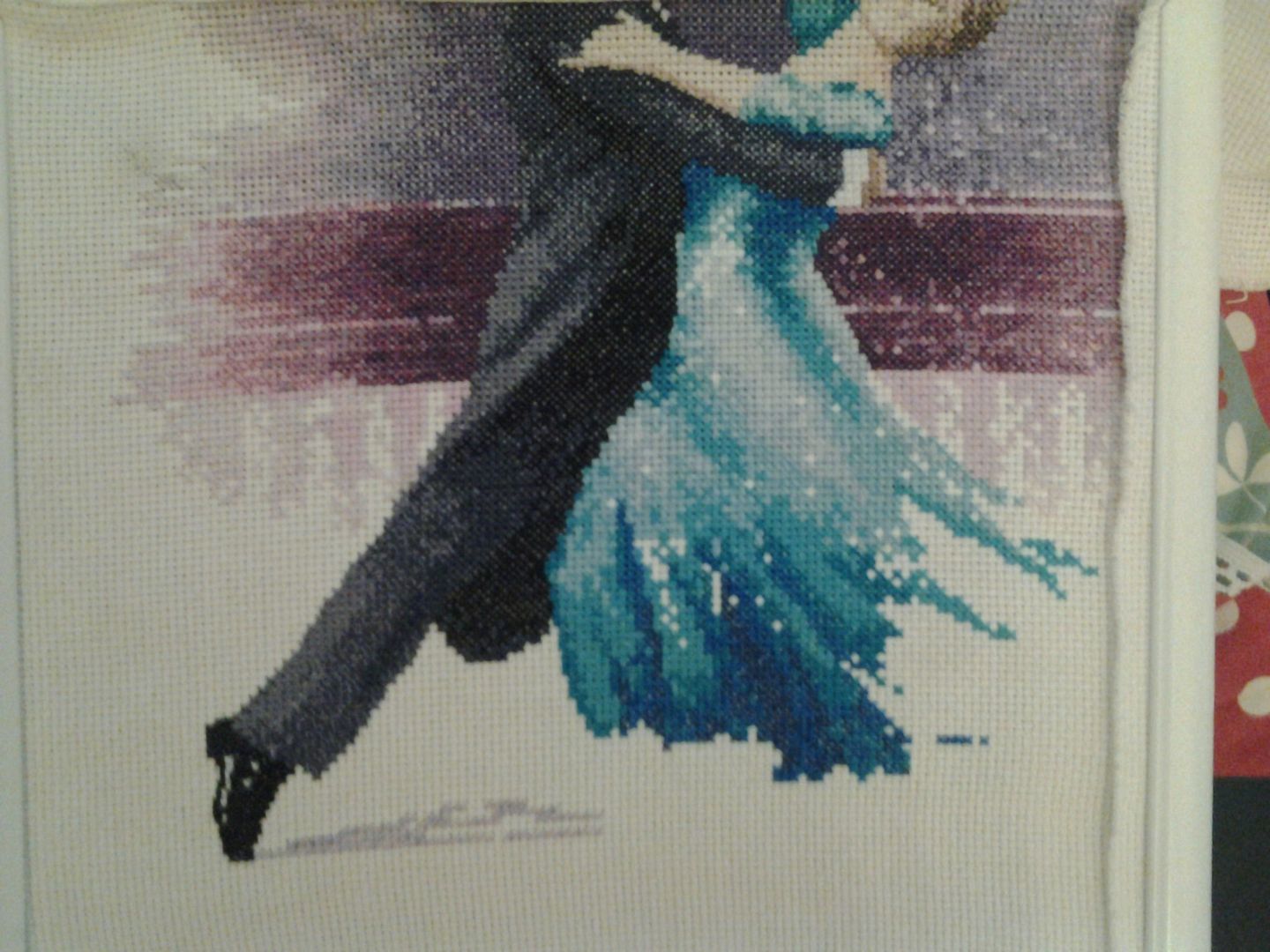 And here is where I am now: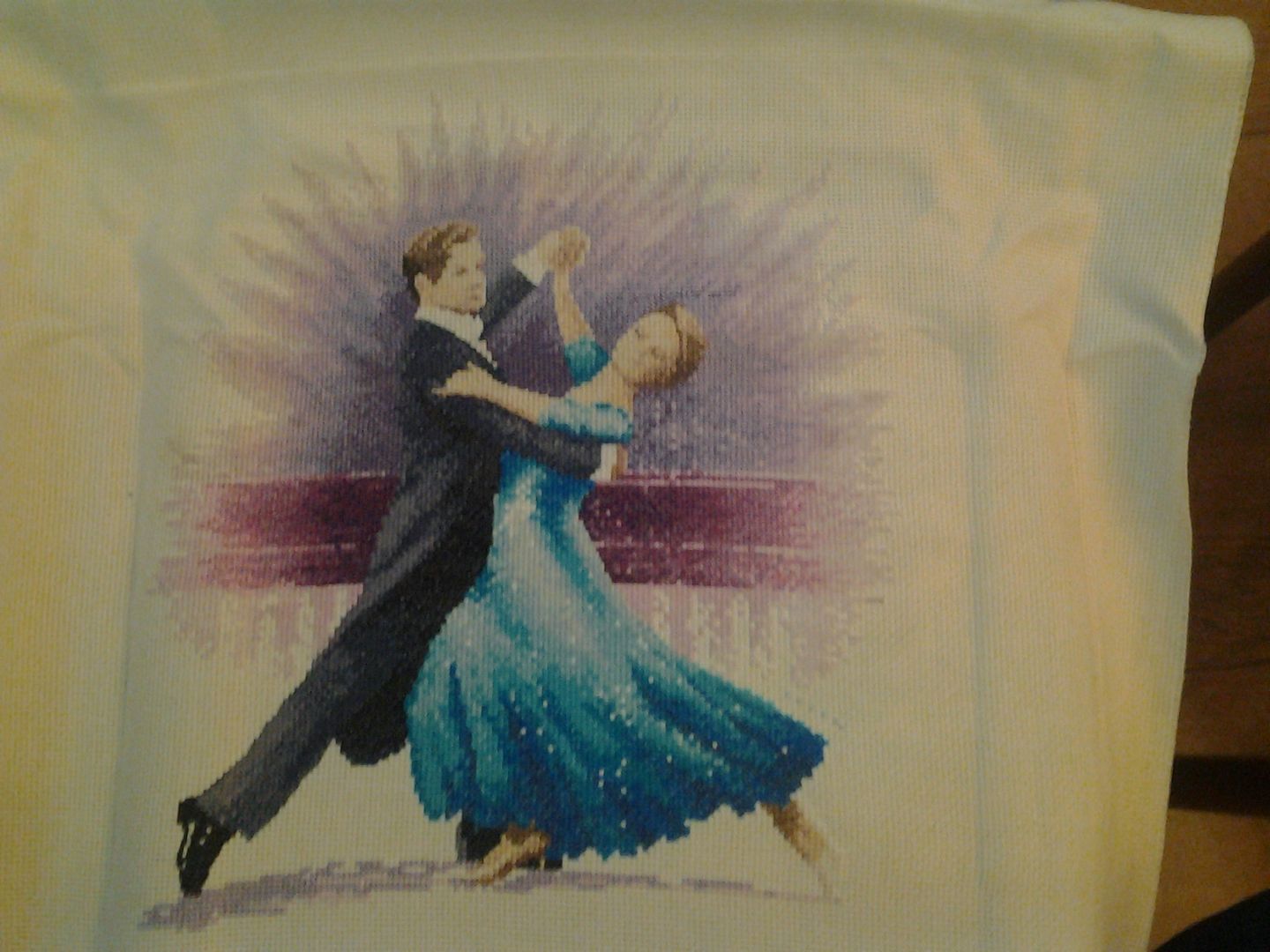 No, your eyes do not deceive you - I have finished!! I finished this on Saturday morning before I was to venture out for the first time in a week. I've been bed ridden for the last week with a horrible chest infection. I would have thought it would have been the perfect opportunity to get some sewing done, but I didn't feel like it and spent the entire week watching TV and sleeping. I'm still not better now.
As this WIP is now finished, I'll be starting another project for the SAL in 3 weeks time. It's not actually a new project, I'm going to pick another UFO so stay tuned to see what it is.
I'm sewing along as part of a SAL, you can go and see what the other participants have been up to here: