Wonderful mum tracked down another source of craft classes for us. There is a local textile group called Living Threads who run a series of workshops which non-members are invited to attend. There are various textile and embroidery classes and also some bead weaving ones. We're booked on to some of the embroidery ones later in the spring.
Our first class with this group was a bead weaving class with Patti McCourt, we attended a class that she ran at the Bead Shop last year.
Patti had made up a load of kits for us, so we just had to choose the colour scheme. The one I chose was mint, aqua, copper and red. Not a colour palette I would have put together myself, but wow, does it work!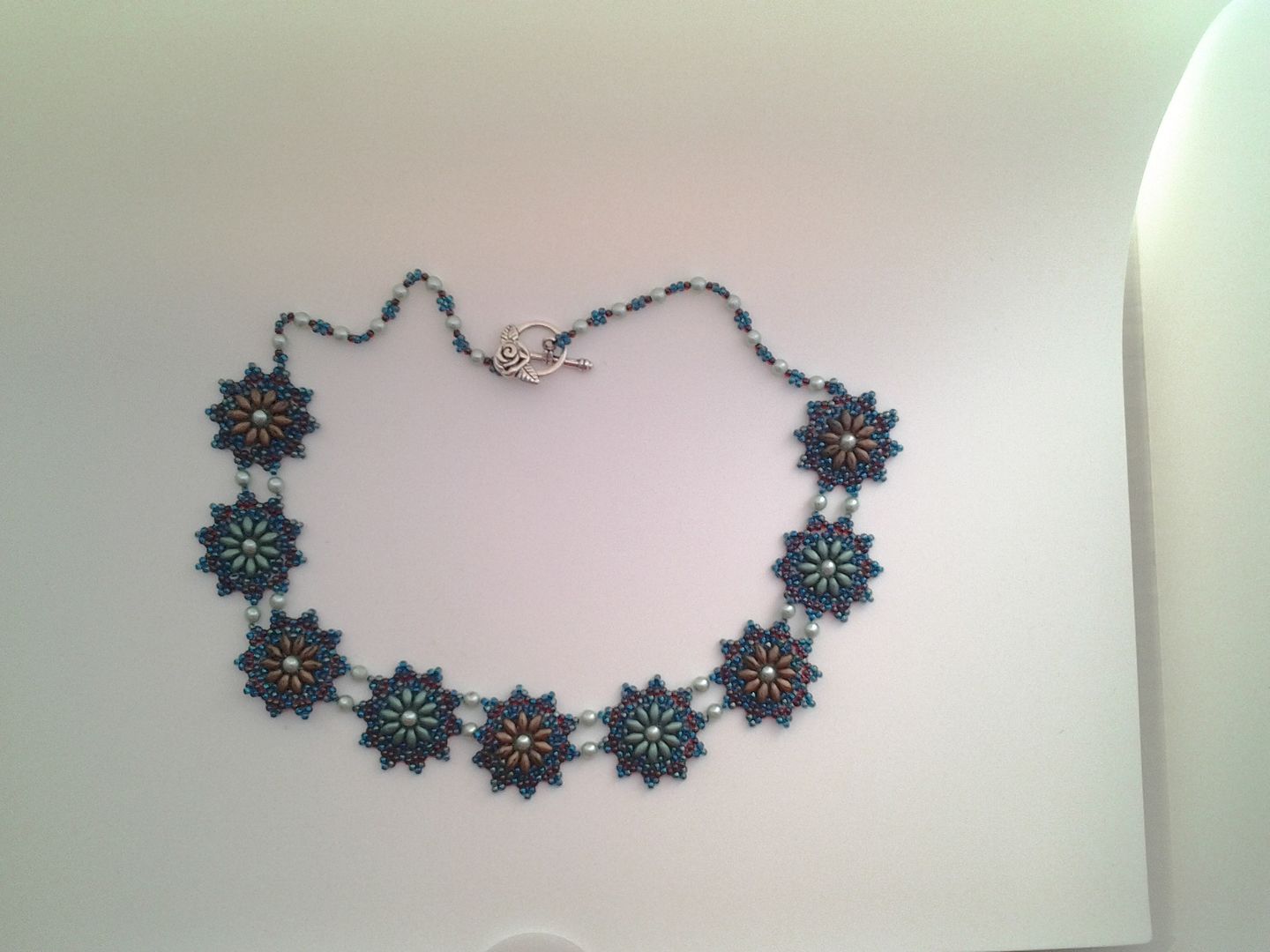 The pattern uses pearls, twin beads and size 11/0 seed beads and I think it's a beautiful pattern. I'm really pleased with the necklace that I made (and I did finish in the class!) and have worn it quite a lot.