A lovely colleague should be having her baby boy around now.... push Carol, push! I had to make her a present and settled on a baby blanket. I'd bought some balls of Whisper White yarn a while ago, but never got round to using it so this seemed the ticket. It's a lovely soft Merino yarn and is in a shade of bluish-white so seemed perfect, especially as I began it before I found out the sex of the baby!
I used a pattern from Cute and Easy Crochet by Nicki Trench. It's a very simple ripple pattern and I enjoyed it.
These photos were taken whilst it was being blocked. I finished it on Monday night and was blocking it around 10.30, way past my bed time! Having to give it to her on the Friday, I knew I didn't have any other chance to get daylight pictures so I took these on the Tuesday when I had a day off (craft class - coming up!).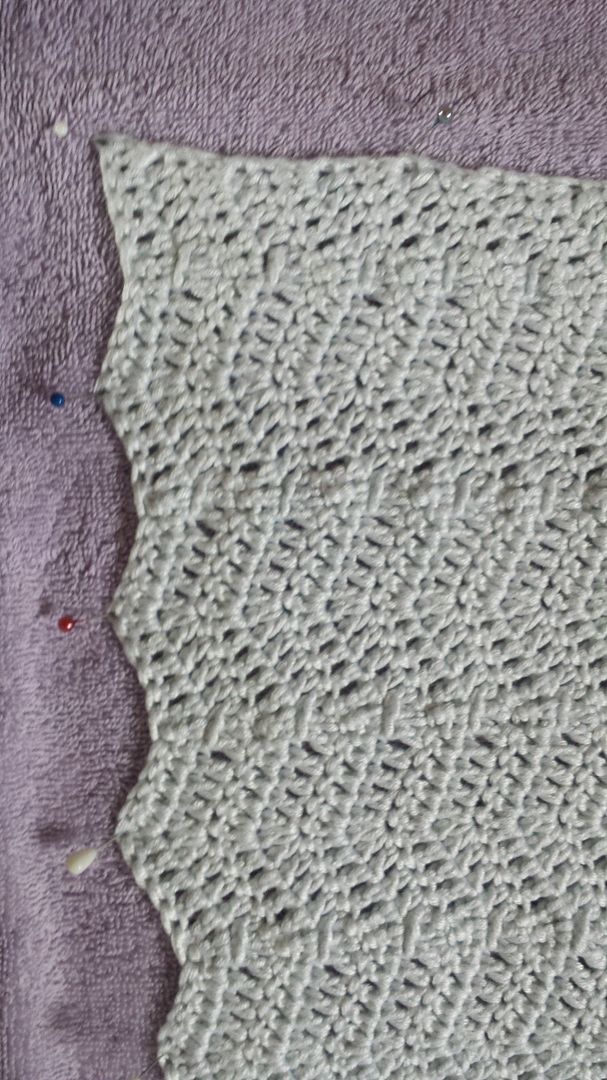 I started it back in November, plenty of time! Then I didn't work on it again until February. Unfortunately, although I remembered how much I like to crochet, and although I liked the pattern and the yarn, it hurt my hands and I could only do a couple of rows at a time so it took forever!
I'm not sure it is big enough so I'm hoping she has a little baby!