This is my final post about Speed Craft at Debbie Bryan. To see the other posts, just scroll down a bit.
Table three was a very unusual one. It was concrete art with Bethany Walker, It's well worth clicking on that link as her work is so original, I'd certainly never seen anything like it.
We were presented with a table of bits and bobs - wools, paper, buttons, felt, threads. We started with a plastic container, just a standard take-away container - and made a picture in the bottom.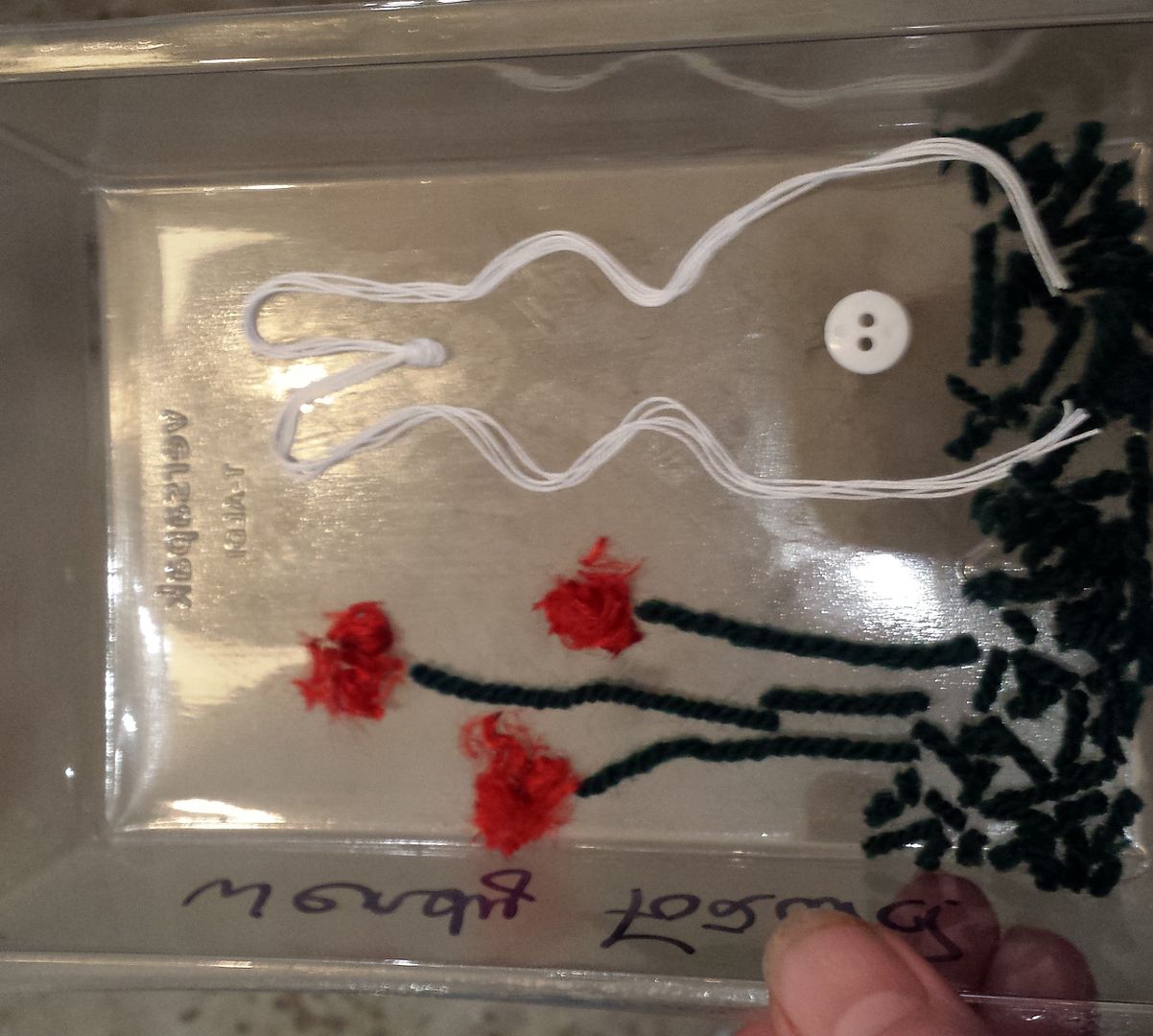 This is one of those photos where no matter that I've rotated it, Blogger insists you view it sideways. I'm pretty sure you can still make out that it's a bunny though! The green bits of wool are grass and the red fluff are flower heads.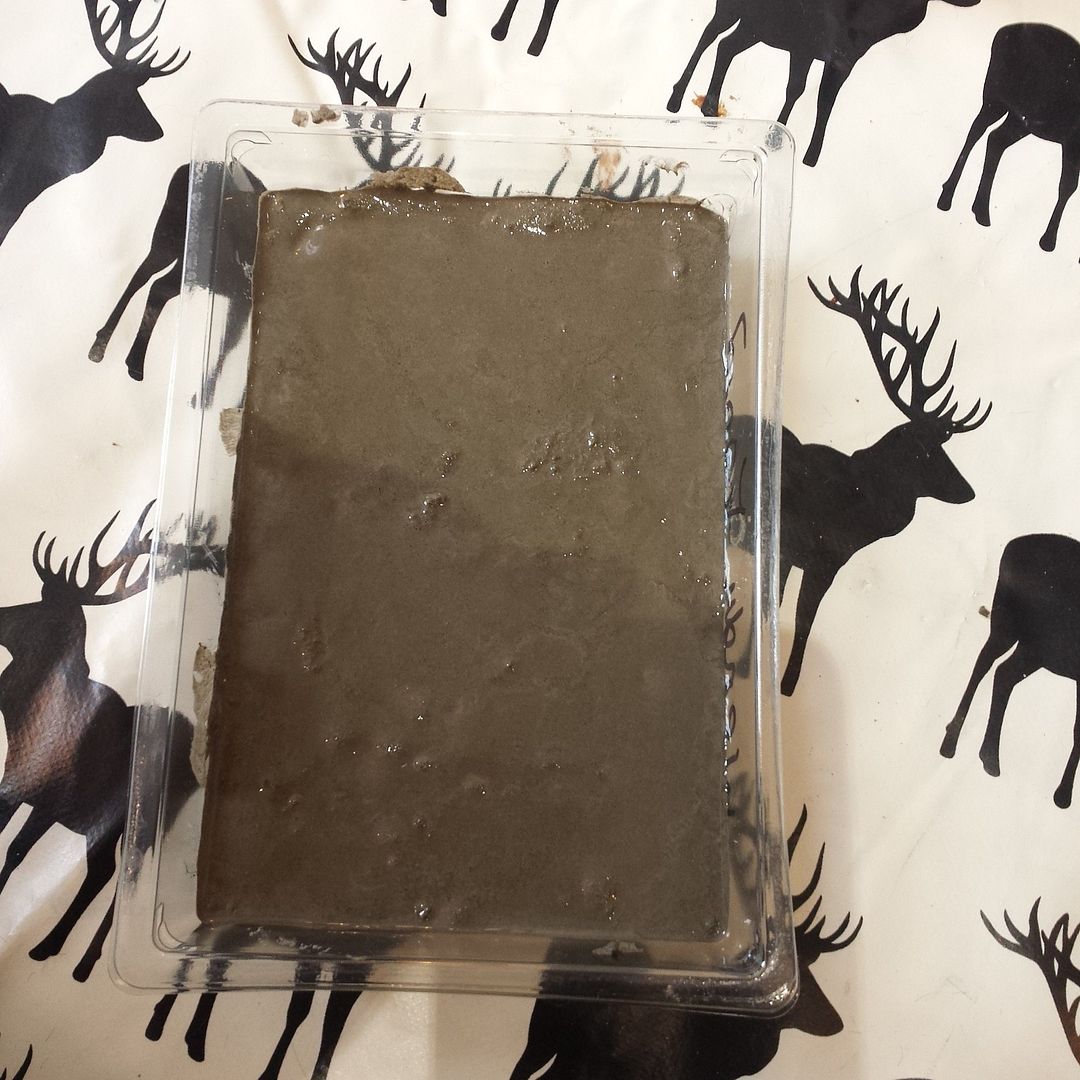 Next we poured on concrete and then left it. We didn't collect these for about three weeks and had no idea how they would turn out at all, this is definitely a very experimental technique rather than one which gives precise results.
Here's how it turned out. Not so well! I think the concrete seeped underneath quite a bit. The bunny's button tail disappeared, as did a lot of his outline (white was not a good idea for thread colour there!) and the flower stems. I took a nail to it (I nail that you hammer in the wall, not a finger nail!).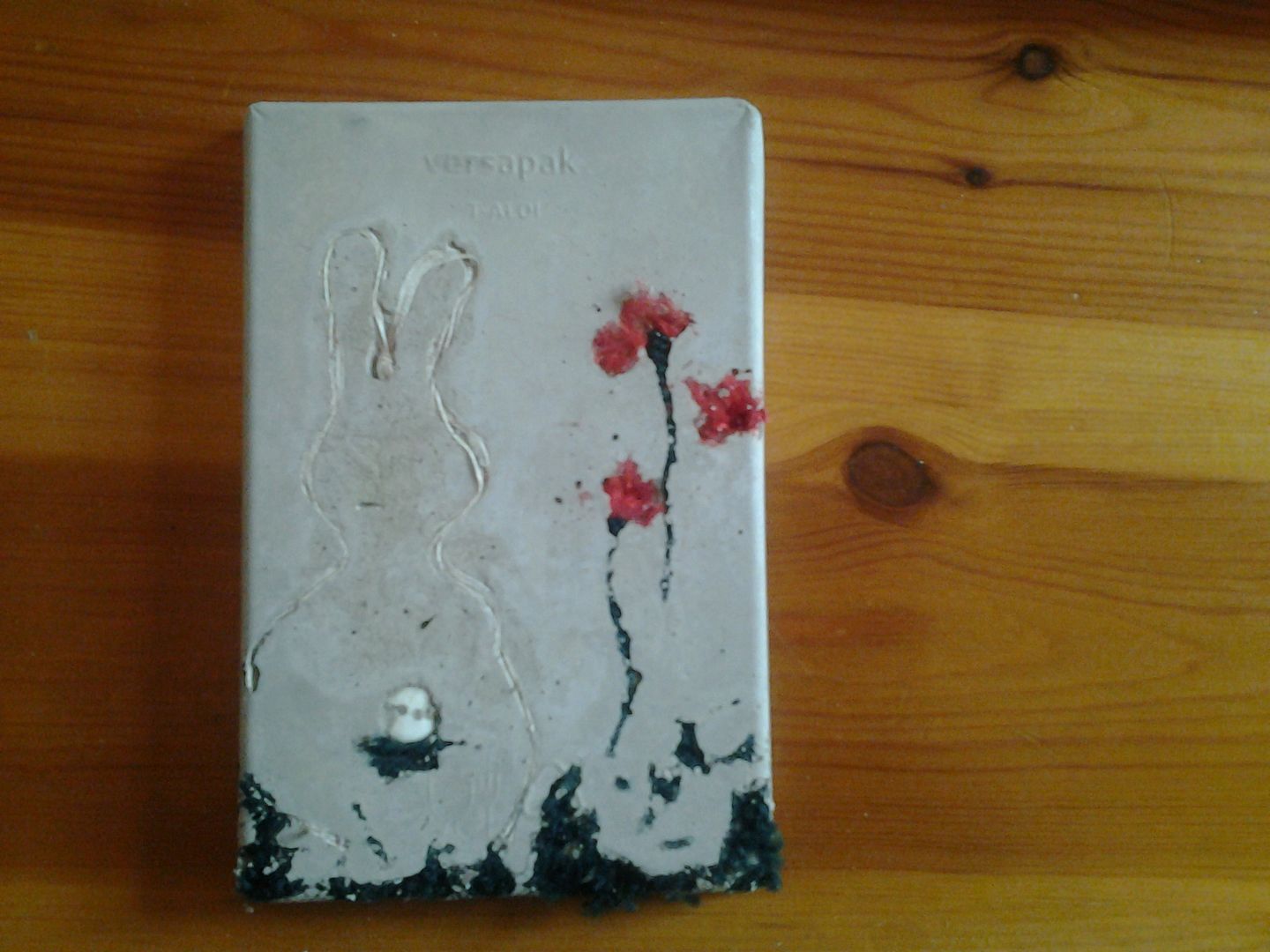 Bit better? I didn't want to scrape away too much concrete as I was afraid it would all just fall out! I'm not so happy with that bit of grass that migrated and now appears to be coming out of the bunny's bum! You can also read the name of the packaging company at the top and the see the recycling symbols at the bottom. I tried to scrape them away but didn't have much success. Ah well, let's call it done!