I have another silversmithing project that I haven't yet shared, and, as I wrote that, I remembered that I've been working on a bracelet too and was meaning to finish it during the summer break!
This is a cabochon ring. A cabochon is a flat backed stone (or piece of resin, plastic, whatever), I've used them before in bead weaving and bead embroidery. To mount a cabochon, using whatever technique, you create a bezel, in this case a strip of silver which surrounds the stone.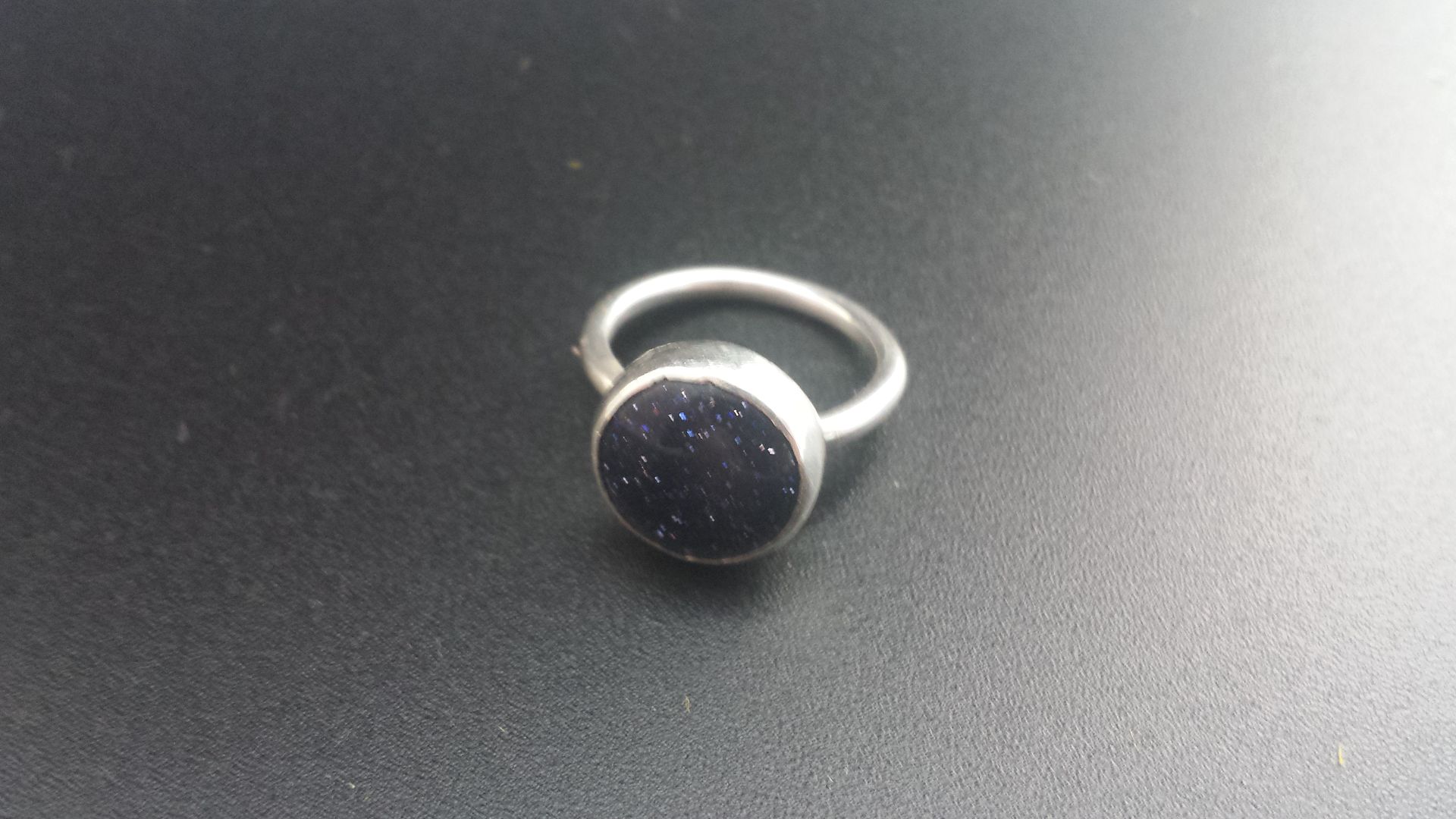 When I bought the supplies for this project, I didn't want to spend too much money and luckily, the stone I liked the best was this blue goldstone. I think it cost me all of £1.90. I don't have it on as I type this, so I can't check, but I think it's about 8mm diameter.
The process is to cut a piece of bezel strip (thin silver) to the right height using tin snips. The day we made this I had terrible shakes due to the medication withdrawal so Lisa (the tutor) had to do it for me. Usually I hate a tutor doing any part of my project for me, but I had no choice, I just couldn't do it, the fact they were right handed tin snips and I'm left handed didn't help but I'm usually quite good with right handed tools. I formed it into a circle to fit the stone, then soldered it to a piece of 0.8mm silver sheet, I then pierced out around it with a jewellery saw. The stone was put into place and then the top of the bezel strip is pushed down on to the top of the ring, just slightly round the edges so the stone can't escape.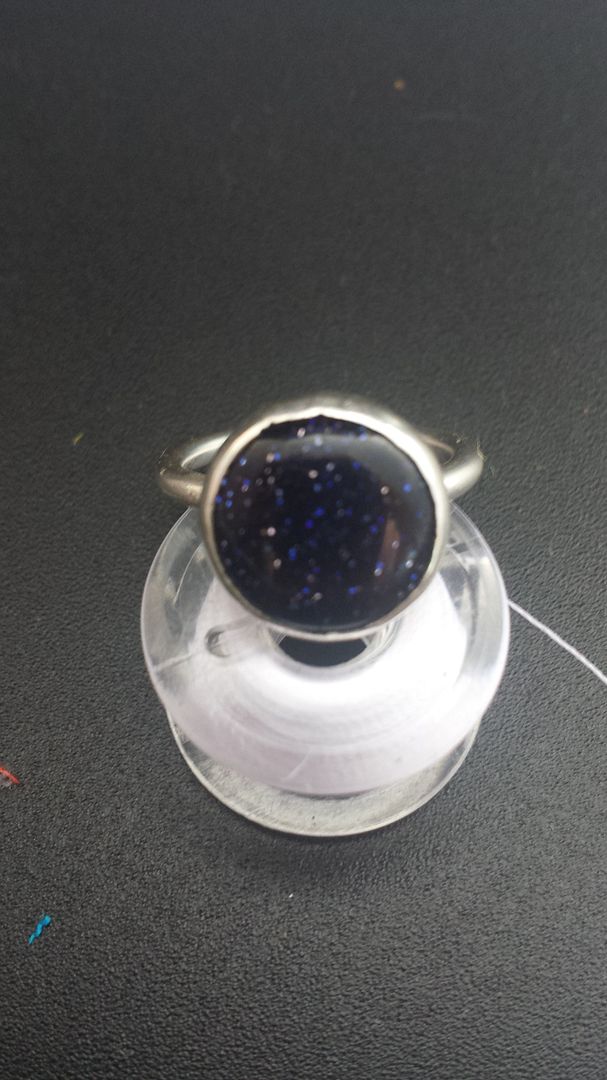 I made a simple ring from 2mm round wire, though of course you could use any kind of wire, or flat sheet, you could texture it or stamp it first... the possibilities are endless. I found it a really fiddly process and couldn't see myself doing it again, but I like the finished ring and I bought another stone at the same time (can't remember what it is now!) so I might have to try another.