In the spirit of finishing things off, I finally finished a project I'd almost finished in June 2014 - see this post. I'd then done a little bit more and put the photos into a blog post ready, it's been sitting in my dashboard since then! Well, I finally finished it.
It was my latch hook rug. The following two photos are the ones that have been hanging around for 2 years.
I was very pleased that the kit contained the right amount of wool, I even had some left overs. They are sitting on a shelf in my craft room, I have no idea what I thought I would do with them!
This is where I'd left the project. Completely hooked, but not finished off. I know I'd spent a lot of time researching how to do it and only found posts about hooked rugs on hessian fabrics, not this kind on a canvas. When I picked this up again a few weeks ago, I decided to just go for it. I'd bought some herringbone tape which somewhere had recommended I use, and a very thick needle and some waxed linen thread.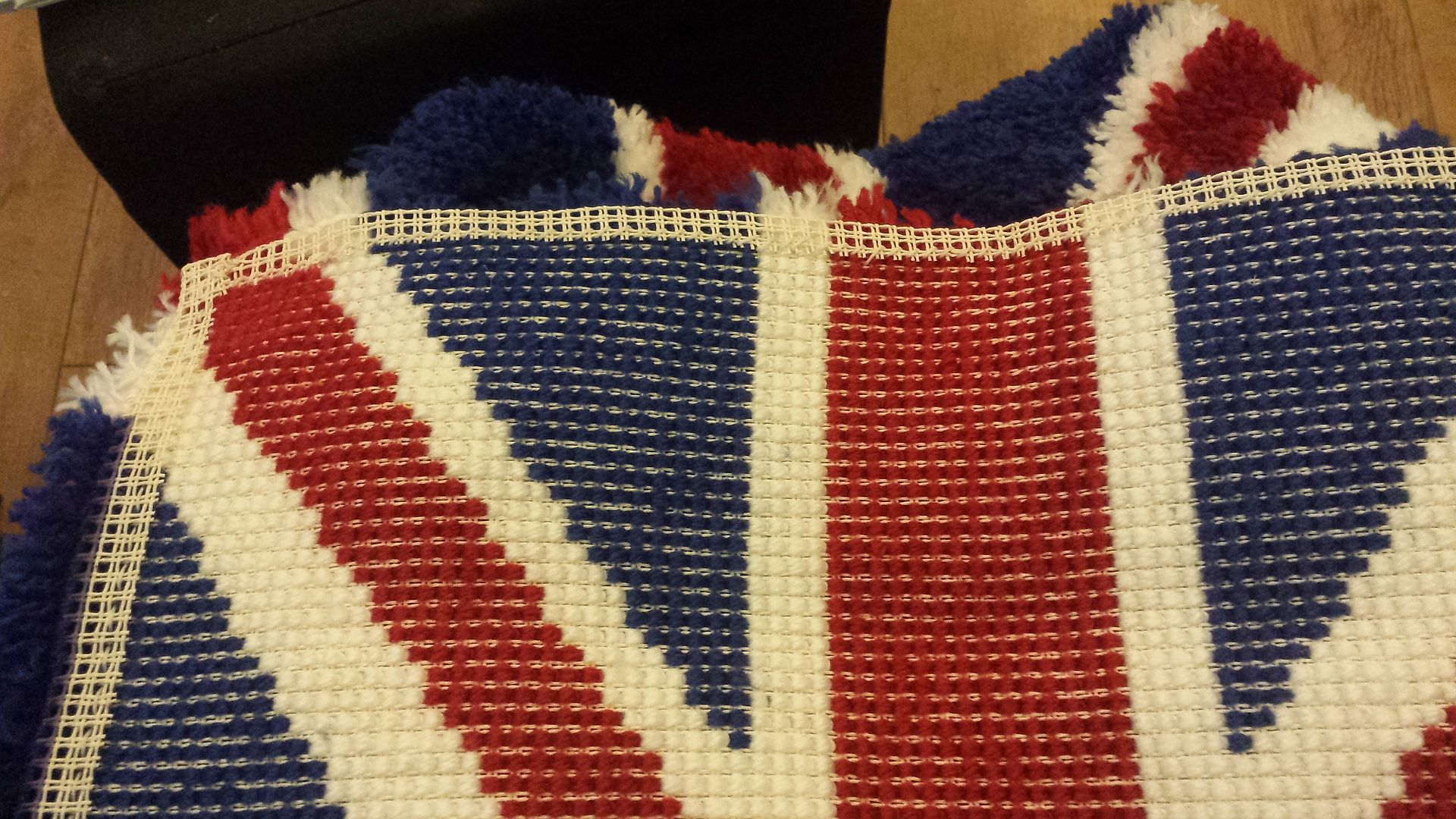 I cut around the canvas, leaving 3 threads. I folded this over to the back and whip stitched it to the canvas, making sure it wasn't showing through on the front.
Look at the size of that needle! You don't want to know how many times I stabbed myself with the damn thing! It was a lot... When it was all secured down, I sewed the herringbone tape over the top to neaten it. I genuinely had no idea what I was doing!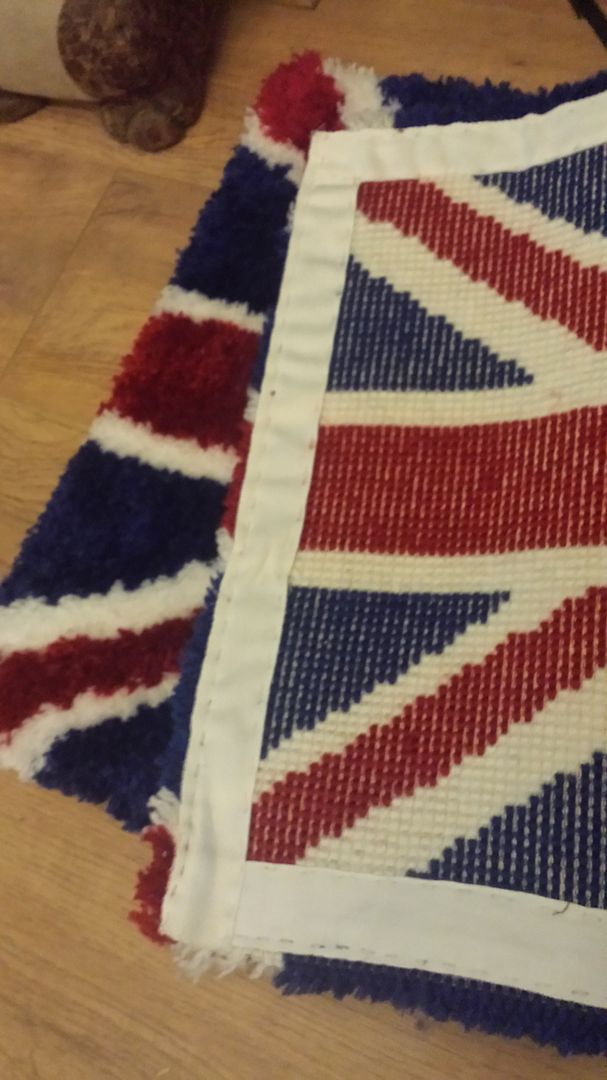 I stitched using a running stitch, wow did that heavy thread and that massive needle hurt my hands!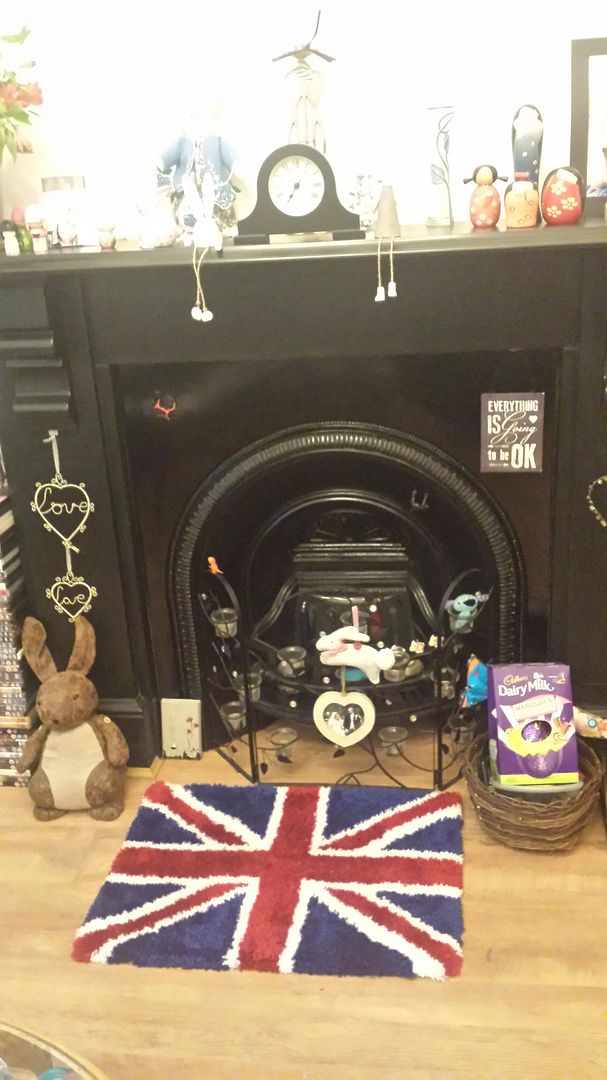 The whole time I was making this, I was trying to think of somewhere to put it. Mr CA asked me a few times and I just said I didn't know. When I'd finished sewing on the tape, I plonked it down in front of the fire to get it off the sofa. Yep, that'll do, I can live there! And yes, that is an Easter egg. Mr CA's. He's not bothered about chocolate so he won't eat it, but I'm not allowed to eat it either!