Me and wonderful mum went back for another class with Louise West in the summer. We had our first bobbin lace class their earlier in the year and this was the progression. We made another bookmark, but this time we used lace-weight thread - size 80.
Here is my lace pillow, with the pricked pattern attached and the bobbins wound with the lace thread. I used a lovely aqua/mint thread for the bobbins and white for the workers.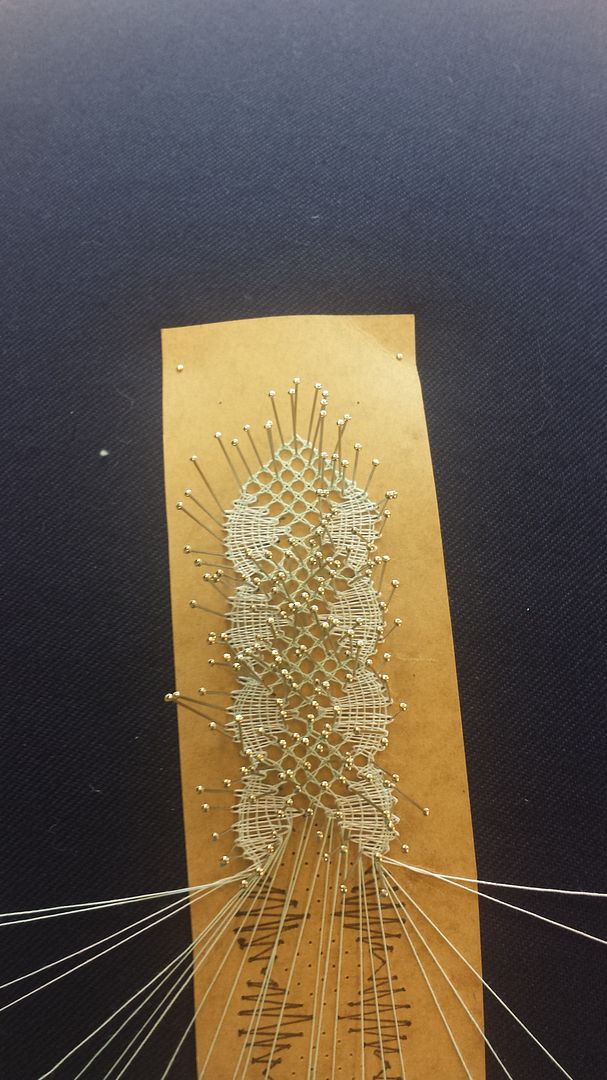 This pattern is made using just the two stitches that we learnt last time. It's amazing how different lace can look using just these two stitches.
As last time, I was able to finish the bookmark in the class, the first person to ever do so! Once I get in the zone, I'm throwing those bobbins around like nobody's business!
Ta dah! The photos above were all taken in the class room. The ones below are taken outside in natural light so should show the pattern a bit better.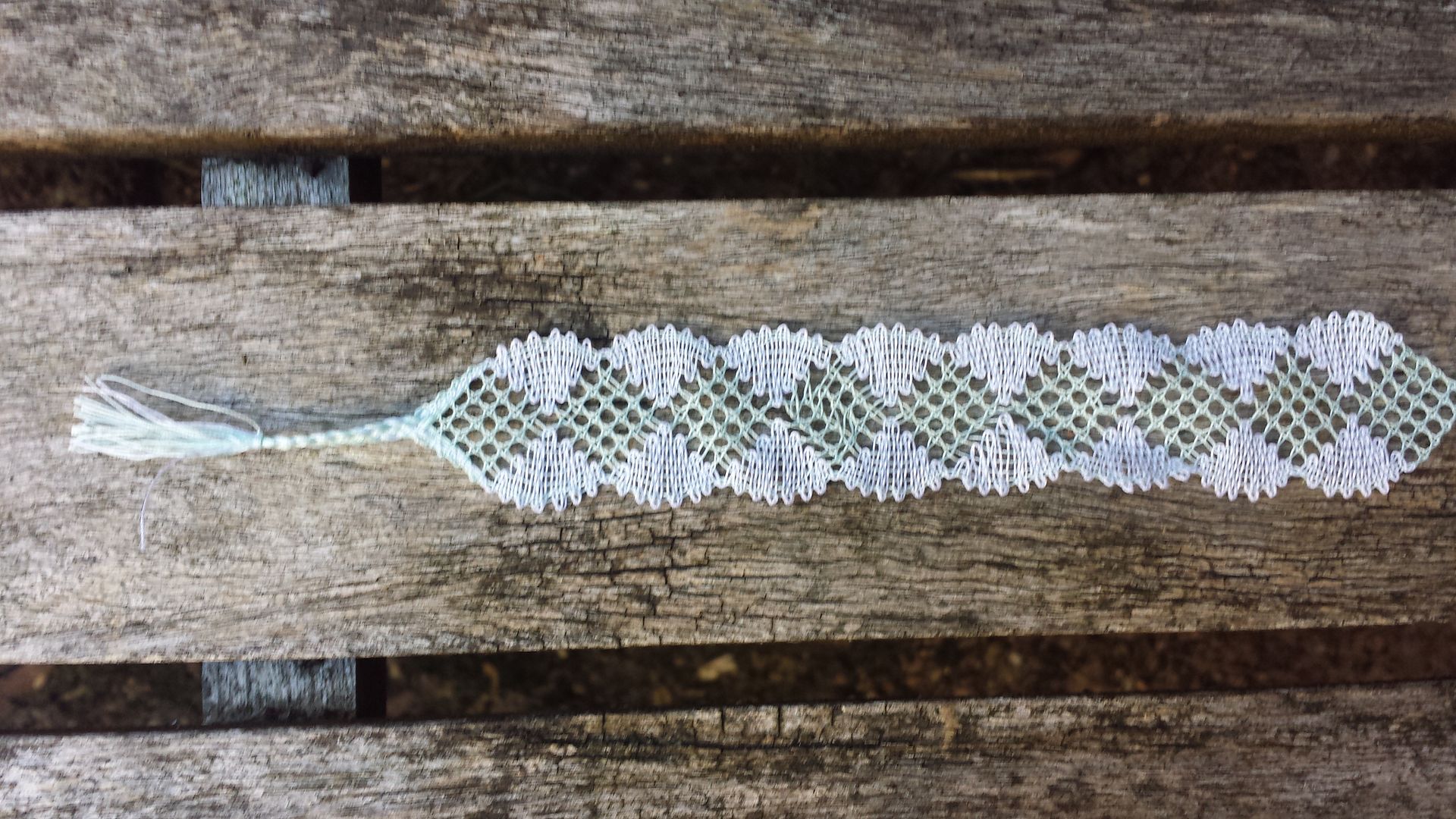 You can see that the centre is the aqua/mint colour and the frilly bits are white. I have no idea how people work out lace patterns and know how to get the colours in different places. it's like magic.
There is actually a bit of mistake in this piece, though i can't see it on the photos. My tension wasn't very good in one of the aqua/mint areas and you can see a real difference between that and the rest of the pattern.
I'll know to be careful of that in the future. And there will be a future! I love making lace and want to go to more classes with Louise. For my homework she said I have to make the same pattern all in one colour as it's a little bit trickier keeping a grasp on where your workers are. I haven't started yet... ooops!