My photos are back so I'm going to sneak in this SAL post, 2 days late! The first photo shows where I was 3 weeks ago.
I've been working on that bottom right hand corner and got a decent amount done.
Oh, that photo is a bit blurry! I initial thought the acorn caps were embroidered with 1 strand and 1 wrap per french knot. I thought that was too small so did one with 1 strand and 2 wraps. Reading the chart again, I realised it was 2 strands and 1 wrap, so that's what I did!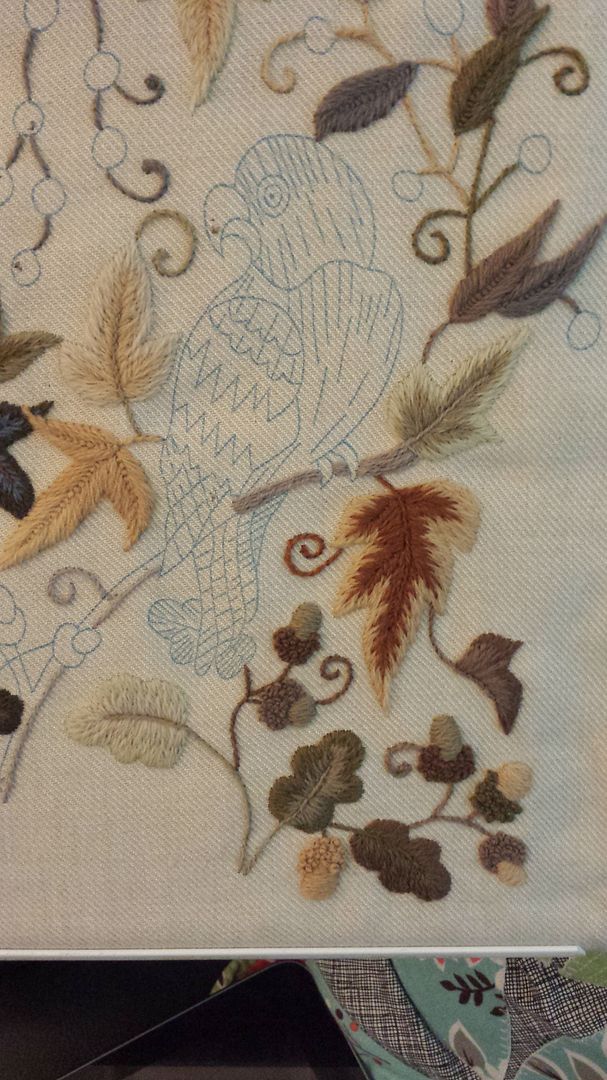 Not a bad effort!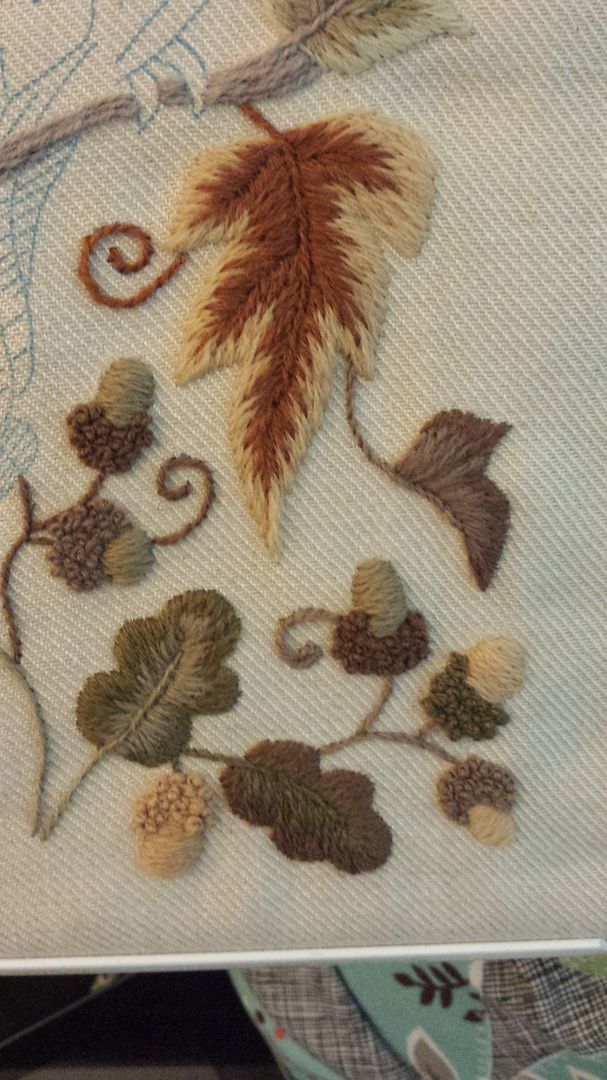 Last week I had a lovely surprise from
Claire.
She's so thoughtful. She sent me a sweet bunny chart and her leftover threads, a Peter Rabbit postcard (do people think I like bunnies?!?) and a handmade bookmark - I always need bookmarks! Thanks Claire, it was a lovely surprise.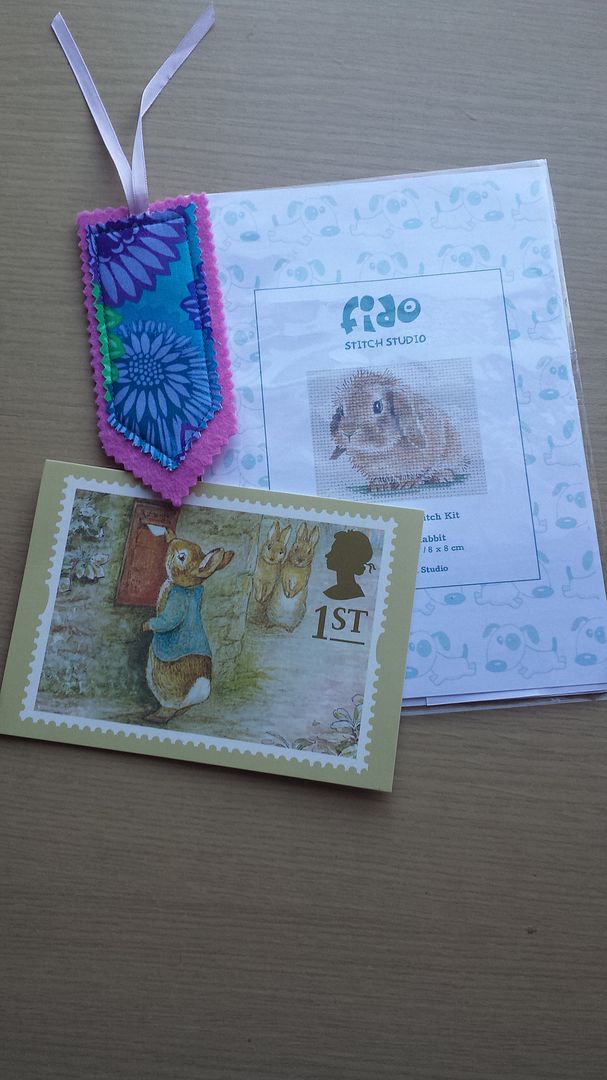 I'm stitching along as part of a SAL, you can go and see what the other participants have been up to here: