Happy Boxing Day! I hope you all had a lovely Christmas and have eaten and drunk far too much?
Today's post is a bracelet I made at a workshop at The Bead Shop Nottingham last month. I wore it on Friday and realised that I hadn't blogged about it.
It's a Right Angle Weave bracelet made of fire polished beads. The class sample was a single colour, but I wanted to make a checkerboard effect. The photo above was taken in the class and shows a range of sample edgings I was adding as I'd finished it quite quickly. I made a few, then decided on one and so undid it.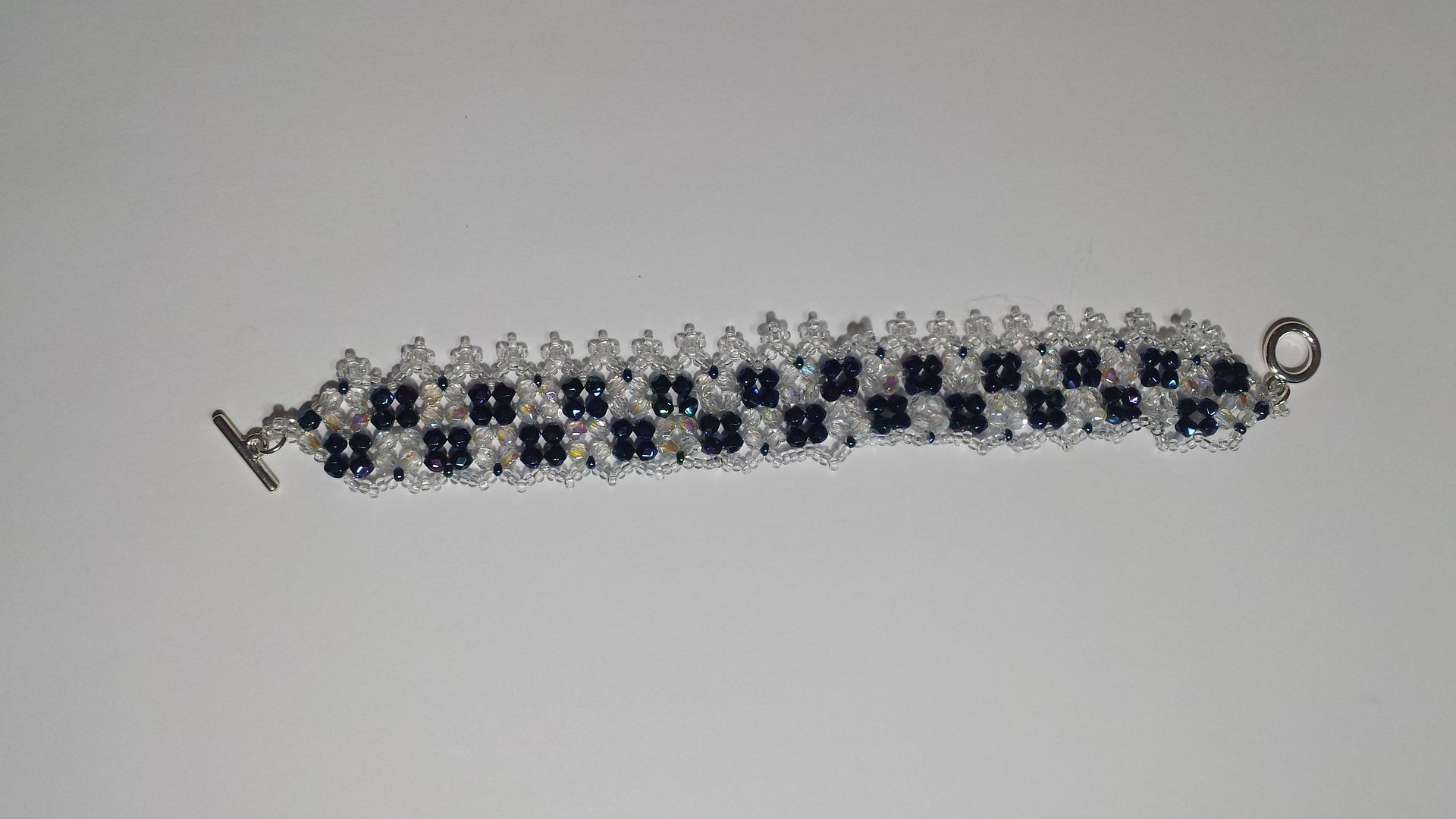 The bottom edge is the same as the pattern that Steph wrote for the workshop. The top edge is my own design, I think it looks like lace.
I love the fire polished beads, I wish I'd bought some now!