Back in October, wonderful mum and I went to Speedcraft at Debbie Bryan. You may remember me posting about these events before. 5 tables, 40 attendees (1 man this time which was great to see), 5 x 50 minutes to do a craft, cake, coffee, cake, coffee, lunch, cake, coffee etc.etc. Mum loved speedcraft and had booked us on to the one in April. I will go, but I will miss her.
I'm not going to write 5 posts, I'm going to tell you about it all in one post. I thought I'd made some notes about the tutor's names and websites, but I can't find them.
One of the tables was papercraft and we made 3d hanging decorations using sugar paper, metallic paper and vintage papers including old lace patterns. Debbie is a bit fan of stitching so there is always thread on all the tables, we used it to add some accents.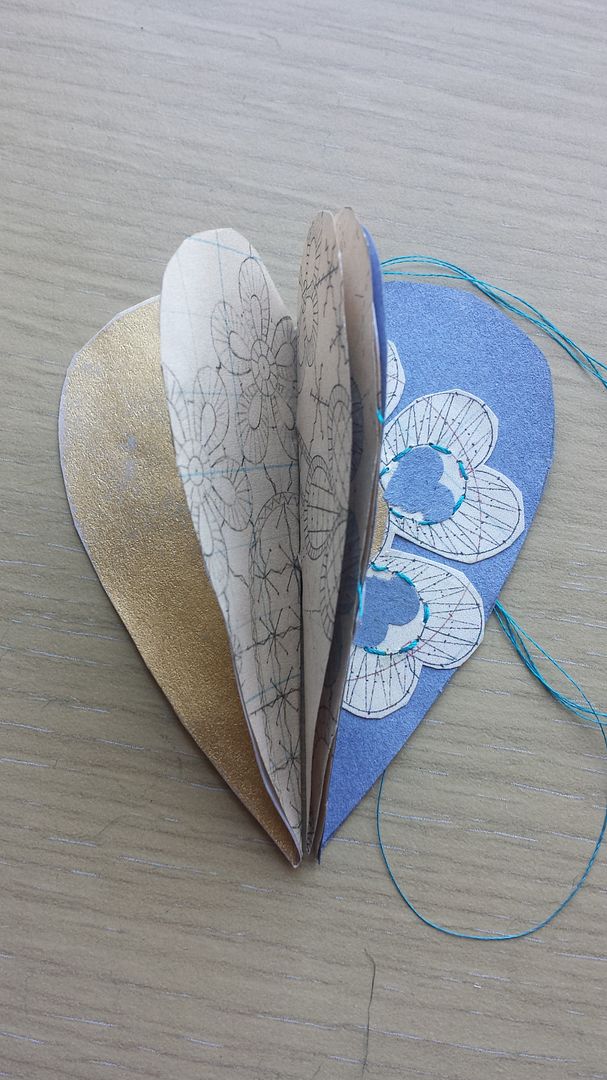 I really like some of the papers used here.
Next we did wirework. We started by scribing the copper circles using various tools, then made a hanger from a piece of wire. I added tiny paper "bunting" and tassels to mine. I really like this!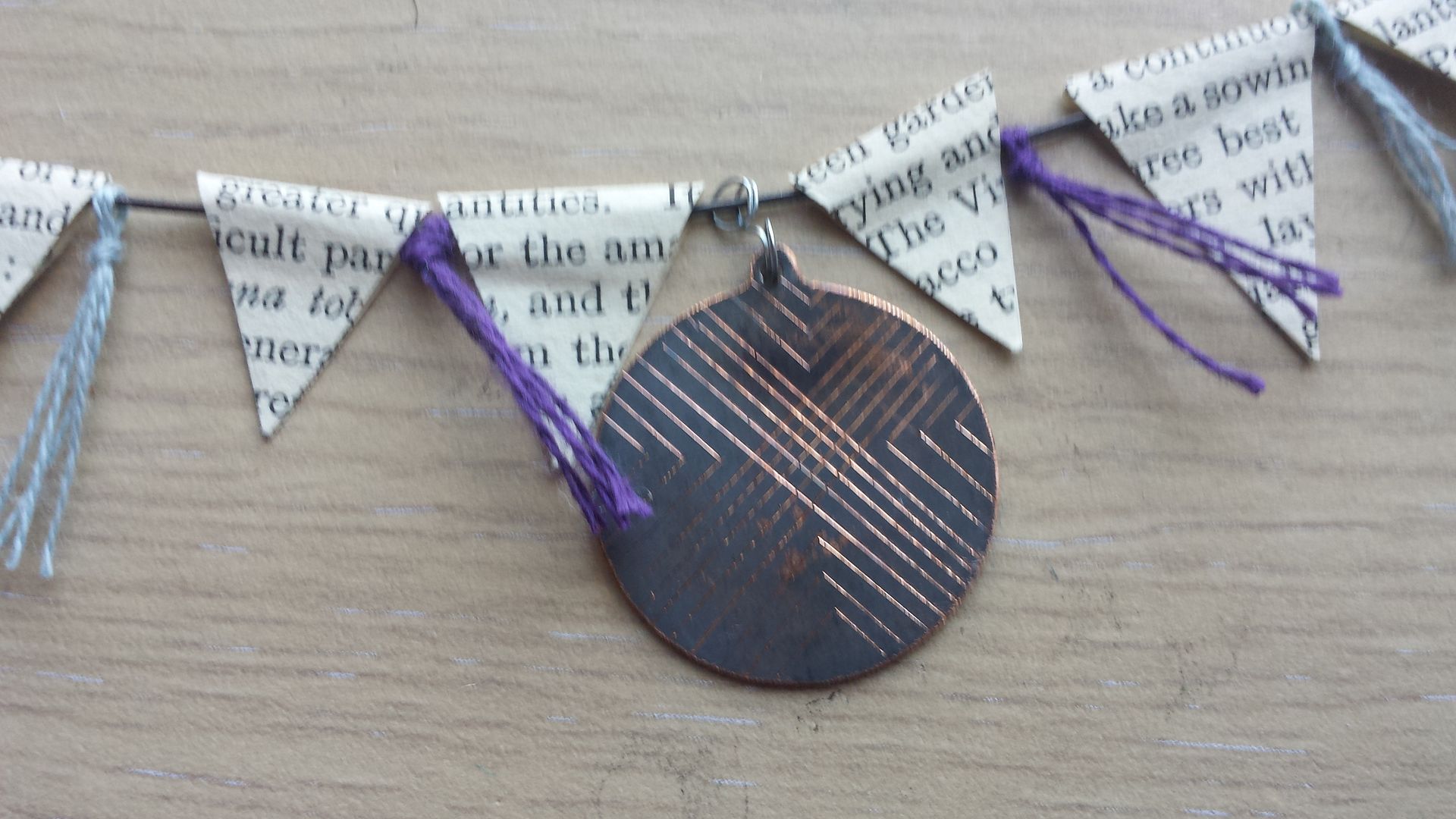 It's about necklace size, maybe a bit longer (width-wise), but it's too delicate to wear, so I've hung it up in my craft room.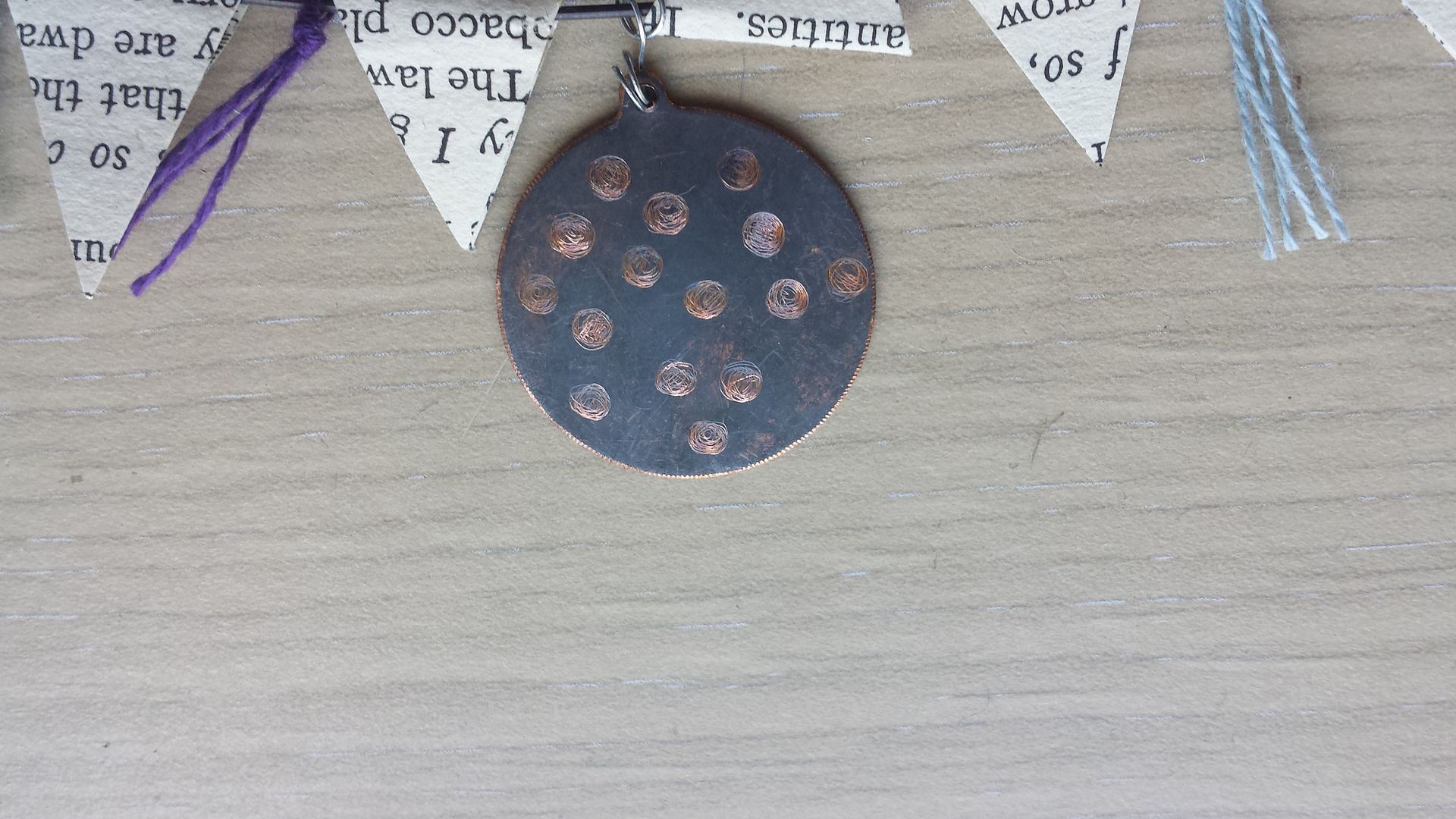 I did a different pattern on each side of the circle, just to try something new.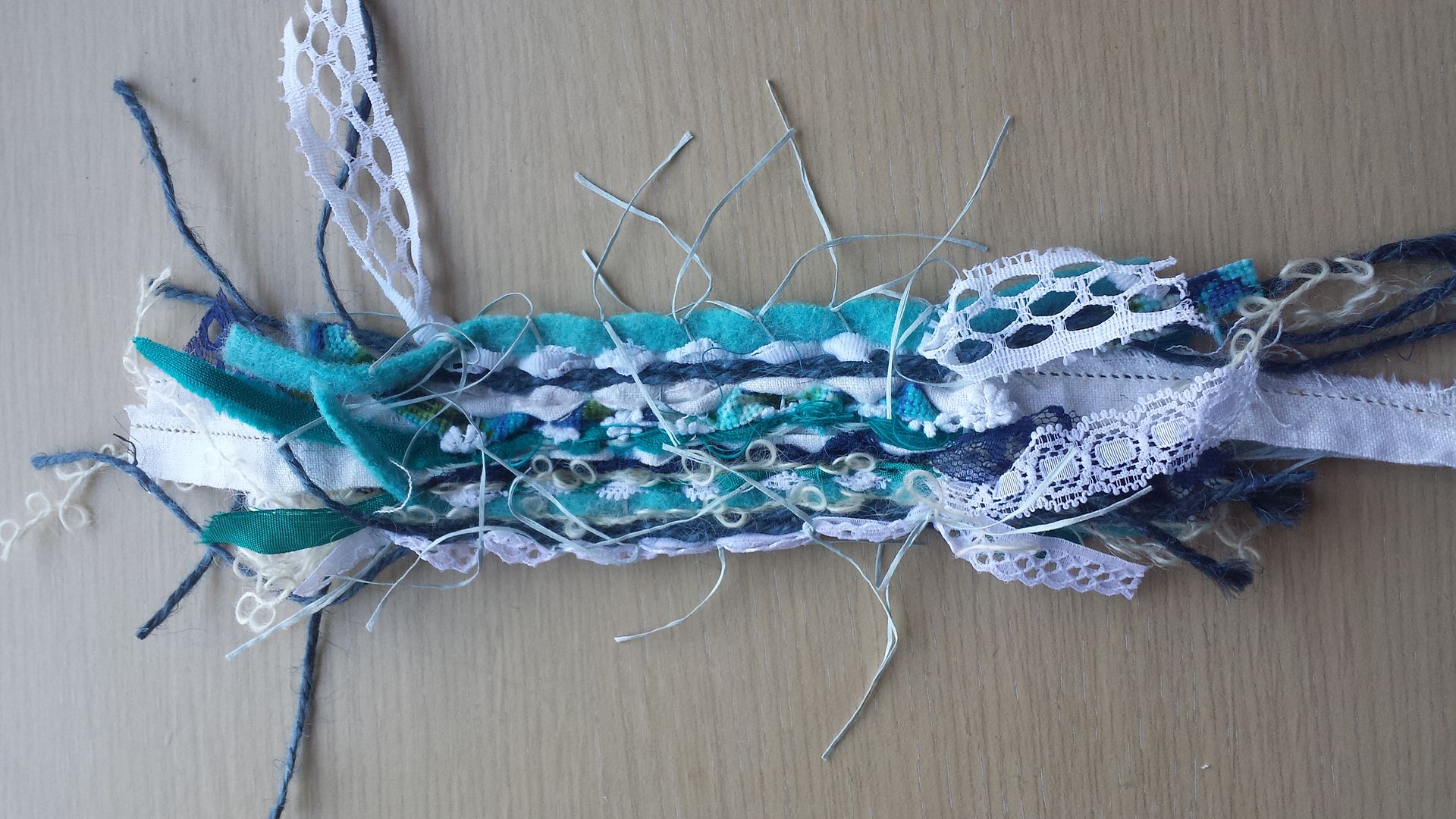 One table was weaving which I've never tried before. OK, maybe as a kid, but I don't remember. This was great fun, using all kinds of different materials from ribbons and lace to lengths of fabric and yarn.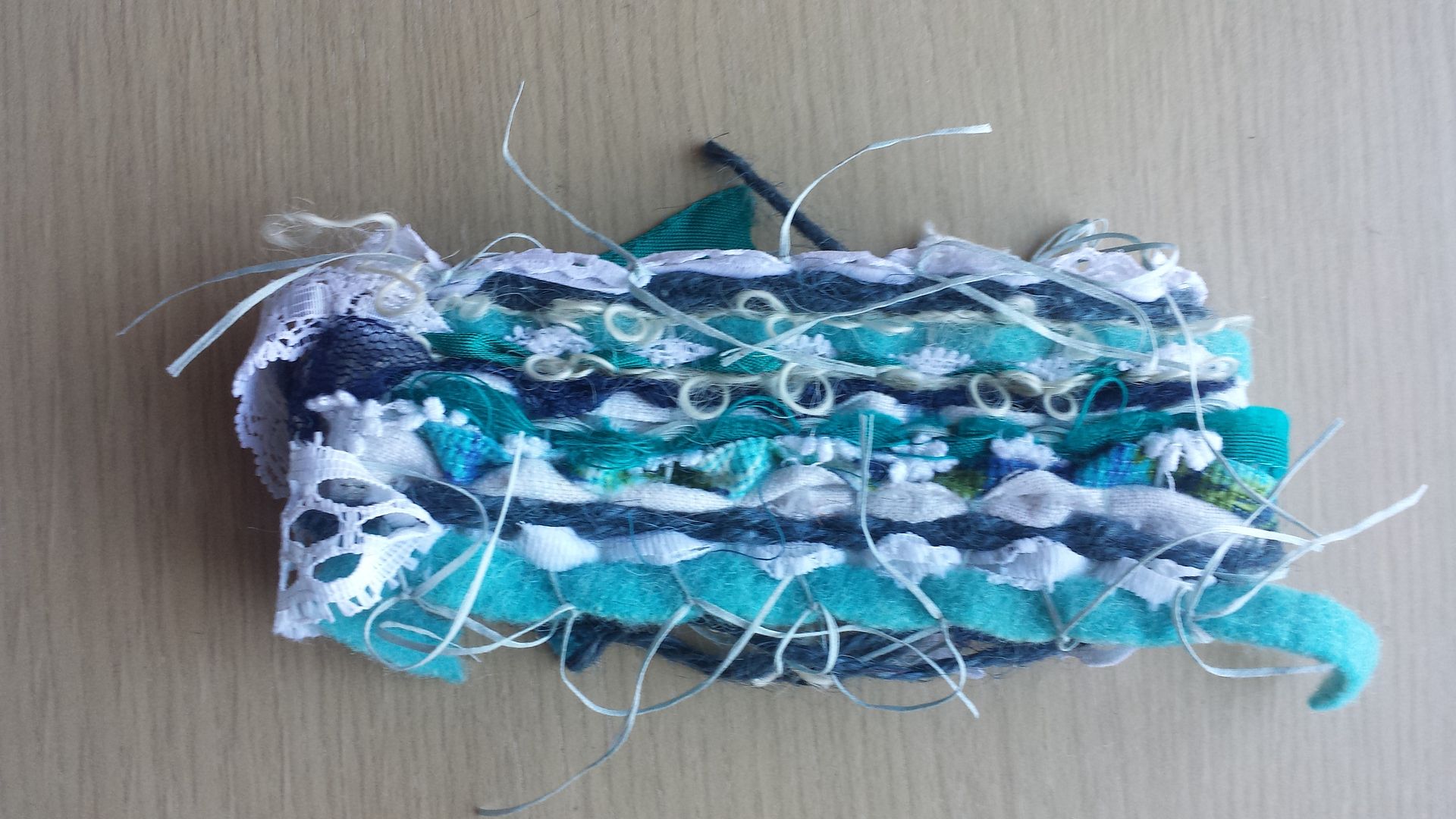 I just need to sew the ends under to tidy it up. I could really fancy doing this again... the only problem is, what do you do with it?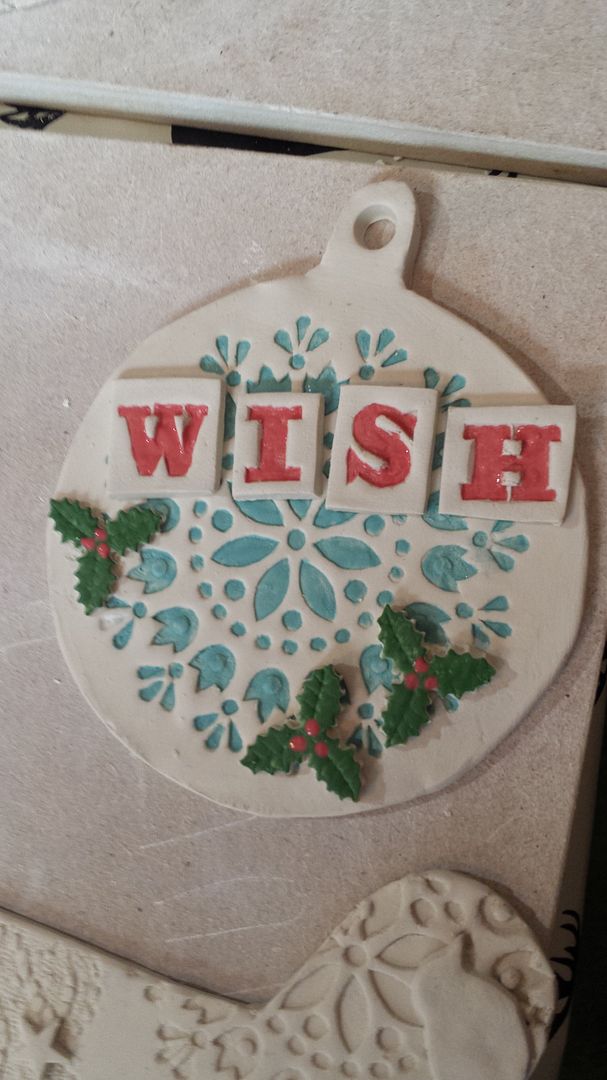 As usual, Katie Almond was there to do ceramics with us. Me and mum really had the knack of this by then, and we made our pieces in about 10 minutes, leaving lots of time for the delicate painting! We were both improving too. Above is the pre-baked piece.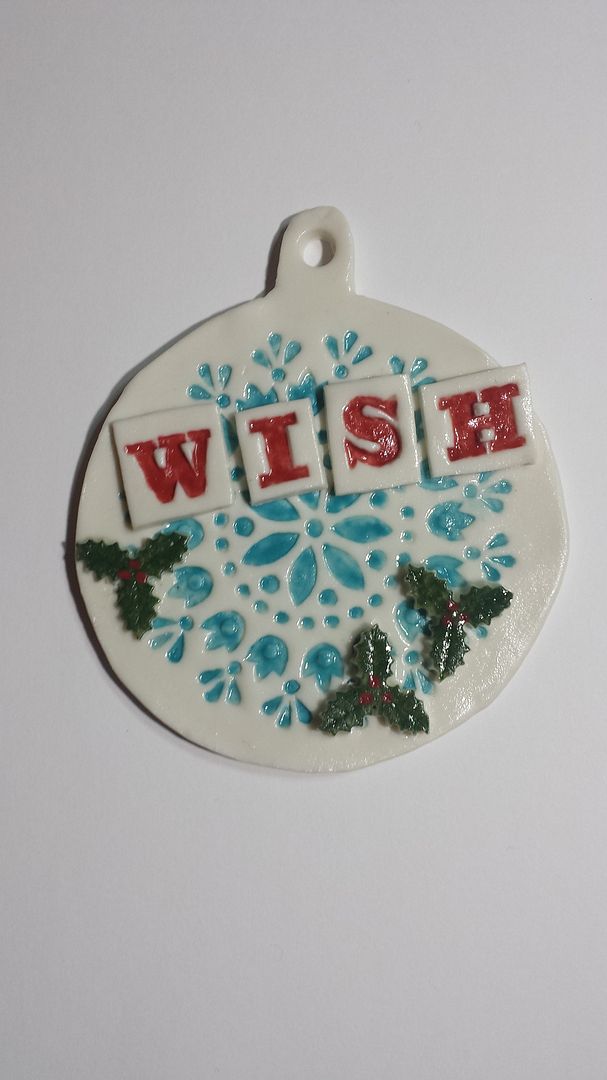 And this is it when I got it back. I didn't have a Christmas tree this year, so I propped it on my mantelpiece! it will be the star of the tree next year.
There was a fifth craft. It was printing using acrylic inks brayered onto tiles and impressing stamps and tools into the paint before placing paper on top and making an impression. Unfortunately, we hung them up to dry and forgot to collect them! You're not missing much, printing is not one of my greatest skills!