The second session of the Christmas met at the beginning of March. The idea was to make button pictures as seen on Pinterest. The original ideas found were Christmas trees and starts, but I went in a different direction.
I bought the chunky frame for a few quid from Asda. It looks like a box frame as the frame sticks out quite far, but the glass sits right on the picture so I had to discard it. I used some painted wooden buttons I had in red and blue and made a heart. I opted not to fill it in. It took me all of about 10 minutes!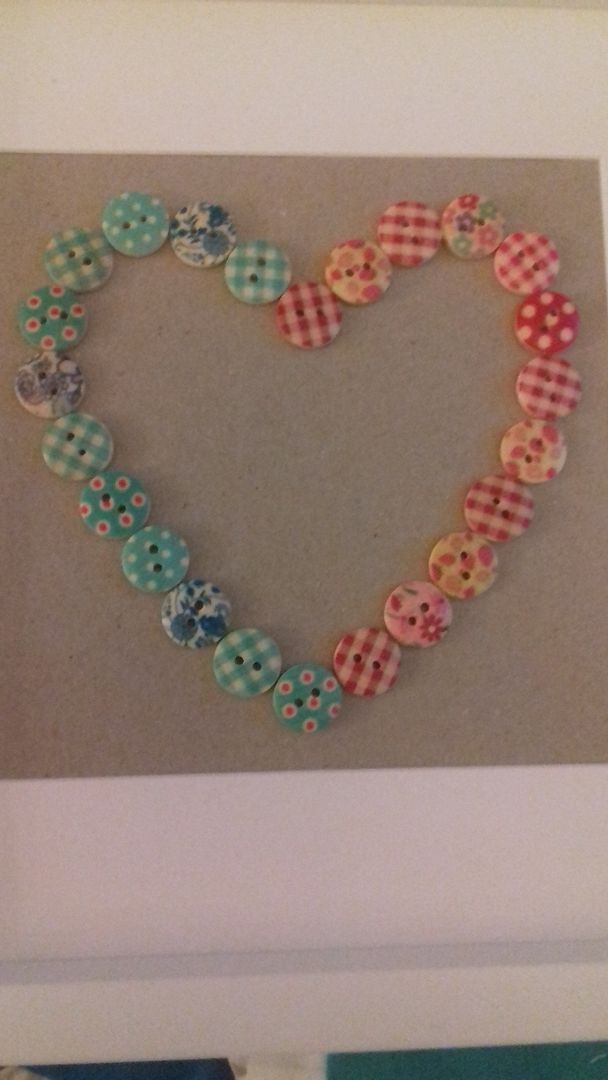 I did have an accident with the glue. I had a plastic bottle of PVA glue which used to be kept on the windowsill in my craft room. Apparently not a good idea. I picked the bottle up, squeezed and it broke in half, spewing glue everywhere!
The next session is tonight, we're doing something with jam jars...