So, I have a new friend 😳. He likes sloths. Perusing Pinterest for absolutely no reason at all (probably procrastinating the housework), I came across this free pattern at The Twisted Crocheter for the cutest little sloth you've ever seen. Go and have a look. Seriously, mine doesn't look anything like that one!
I found the pattern at lunchtime, printed it out and that night crocheted all the pieces whilst gossiping with a friend. I used some yarn I had to hand and I think perhaps it was too chunky - sort of an aran weight. I didn't think it would be a problem as I used the size hook recommended in the pattern. It turned out huge!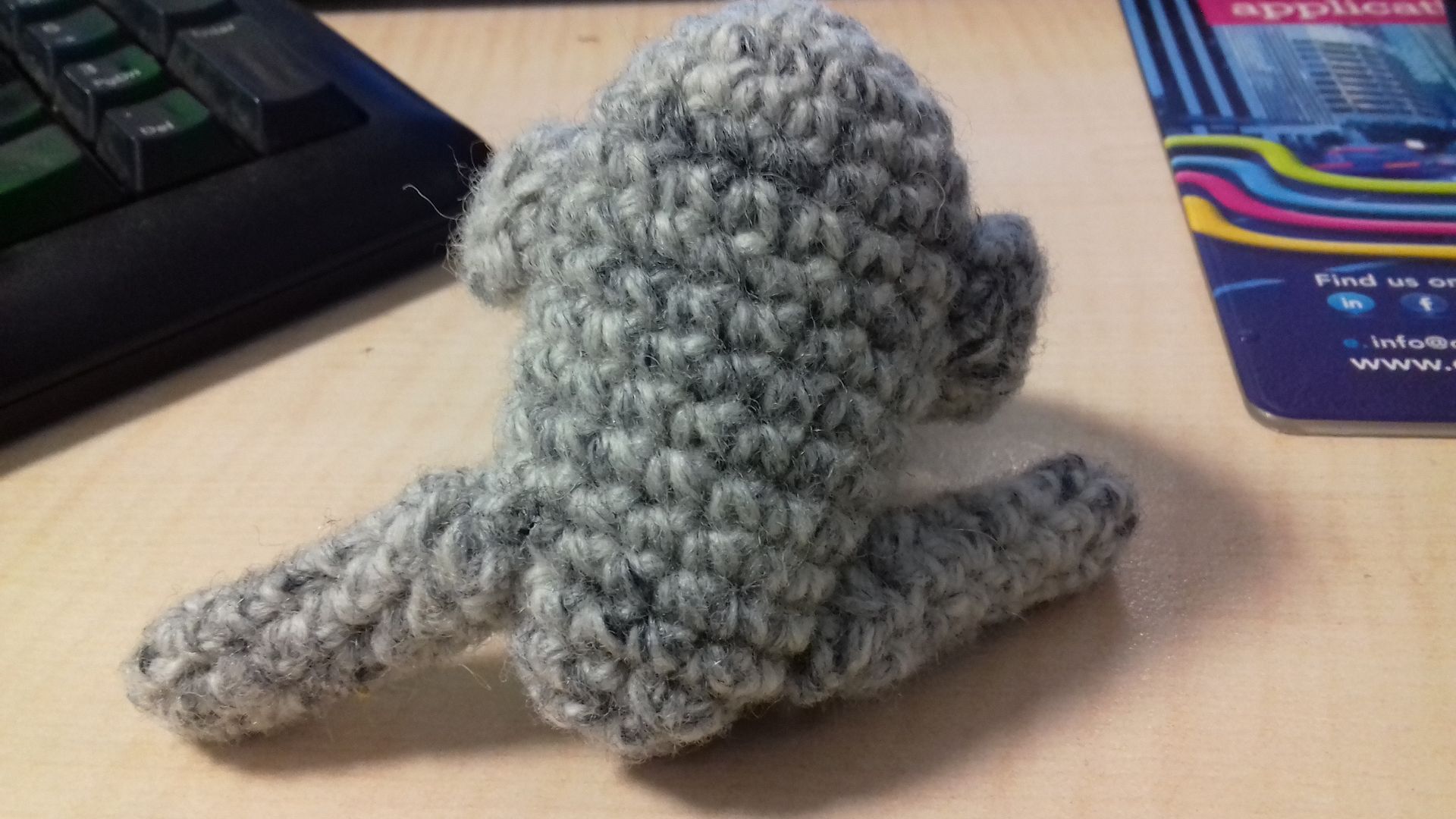 I spent part of the next two lunchtimes sewing him up and adding the embroidery. His legs and arms don't stick out to the front as I think they should!
Nor does he wrap round my thumb as he does on the photos on the blog post and pattern. I cut a thin slice of velcro and sewed the hook part to one of his arms so he will cling on.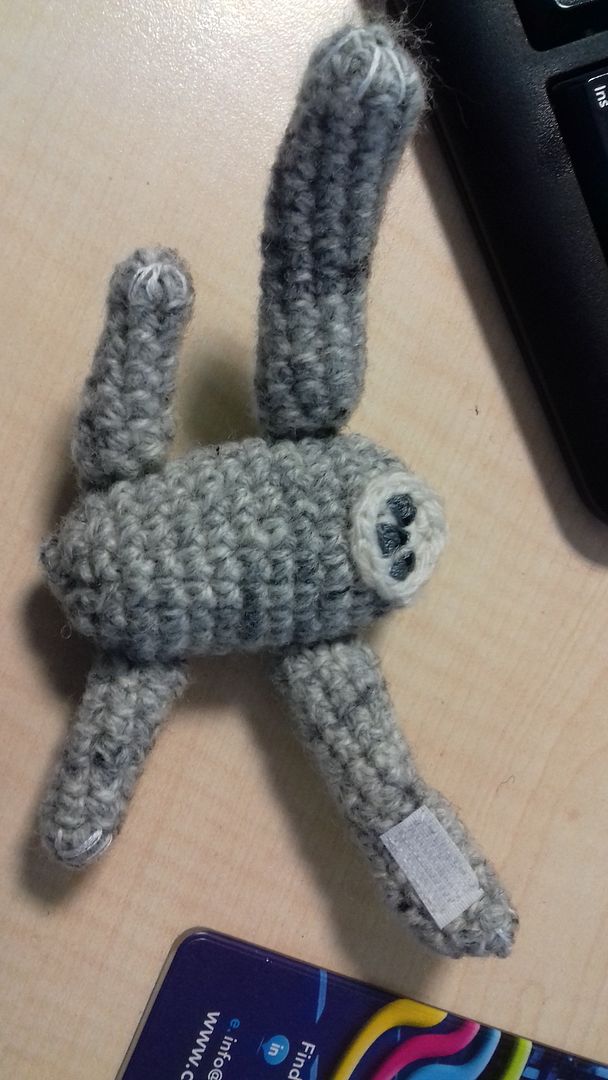 I'm pretty sure my new friend thinks I'm a weirdo, but he didn't say that to me! He seemed to be quite pleased with it and he hasn't ditched me yet!