It's been a while since I did a silversmithing update. After the summer break, then a further enforced break whilst I had a broken shoulder, I went back to class in January.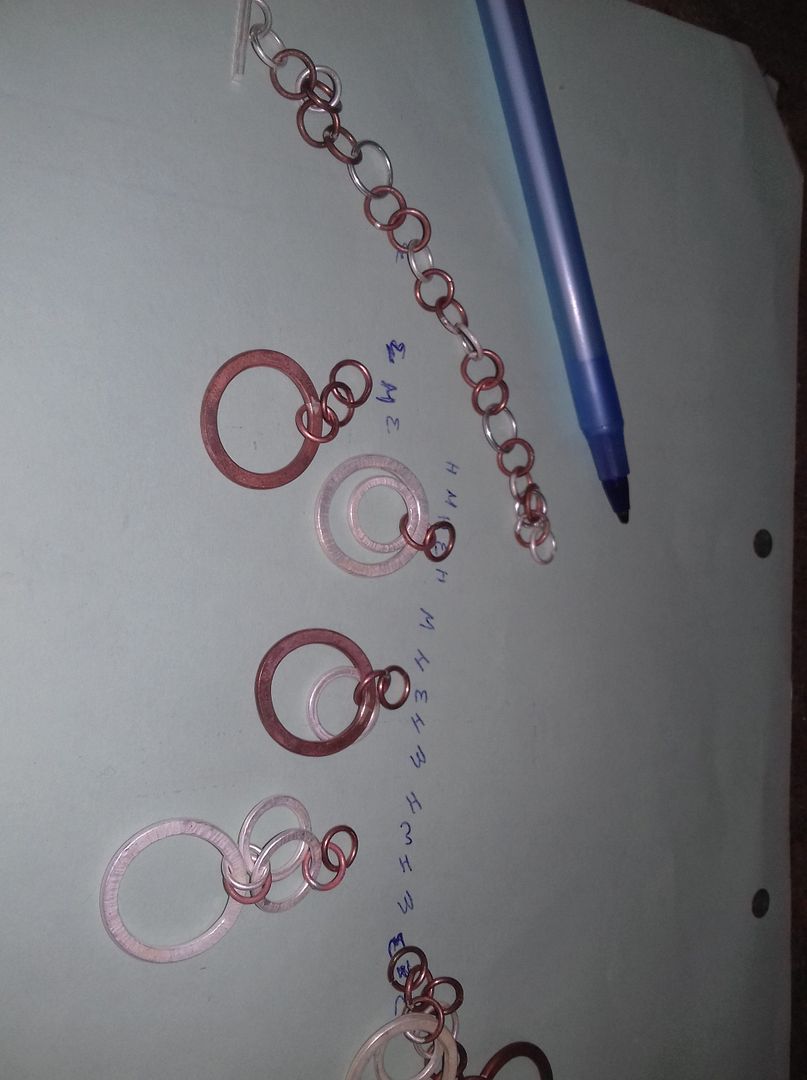 I've been working on the necklace that I started last year. The copper was so tarnished it had to go in the pickle before I started. I don't know what came over me when I decided to completely hand make a chain, madness! The picture above is me trying to keep track of which rings were soldered, which ones were next and which grade of solder I'd used. Solder comes in Hard, Medium, Easy and Extra Easy. Hard has the highest melting point, so you start with this one. If you solder something and it comes into contact with the flame again, you want it to be a higher grade so it doesn't remelt. This would have been a lot easier to tackle if I didn't have a pattern to the chain involving copper and silver rings and larger silver rings!
I feel like I'm going to be soldering this forever.
For a bit of a break, I started another project. Back in 2016 I made a fiddle ring. I loved that ring and wore it every day. Then I lost some weight. None came off my ample behind or tummy, it came off my fingers! Yeah, great, thanks body! The ring no longer fits. It was time for a new one.
I didn't have a long enough piece of silver, so I added in a copper section! Since this photo, I filed it down and cleaned it up, but when I came to dome it (to accept the spinner ring), the solder cracked. I'll be re-soldering this tomorrow night. And hopefully finishing soldering the necklace... which means I have several months of filing and sanding ahead of me!