A couple of months ago I did a workshop at Threads in Derbyshire. It's taken me this long to post about it as my life has been so hectic recently. I'm not sure I'm going to be able to continue blogging, I haven't blogged in weeks and I'm 2 weeks behind on my blog reading... time will tell.
Anyway, back to the class. We made Temari balls!
The photos above and below are my ball at the end of the class... I was so close to finishing! And, first time ever, I finished it off when I got home - photos later.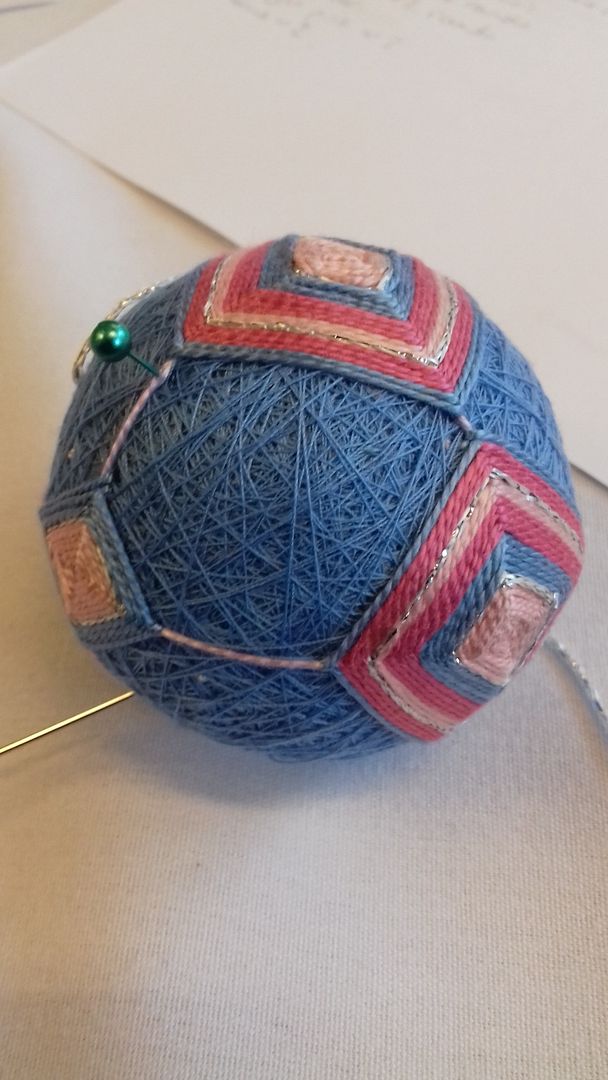 Cathy always provides a kit, and scissors are available, so you don't need to bring anything except your lunch. There's also plenty of homemade cake throughout the day...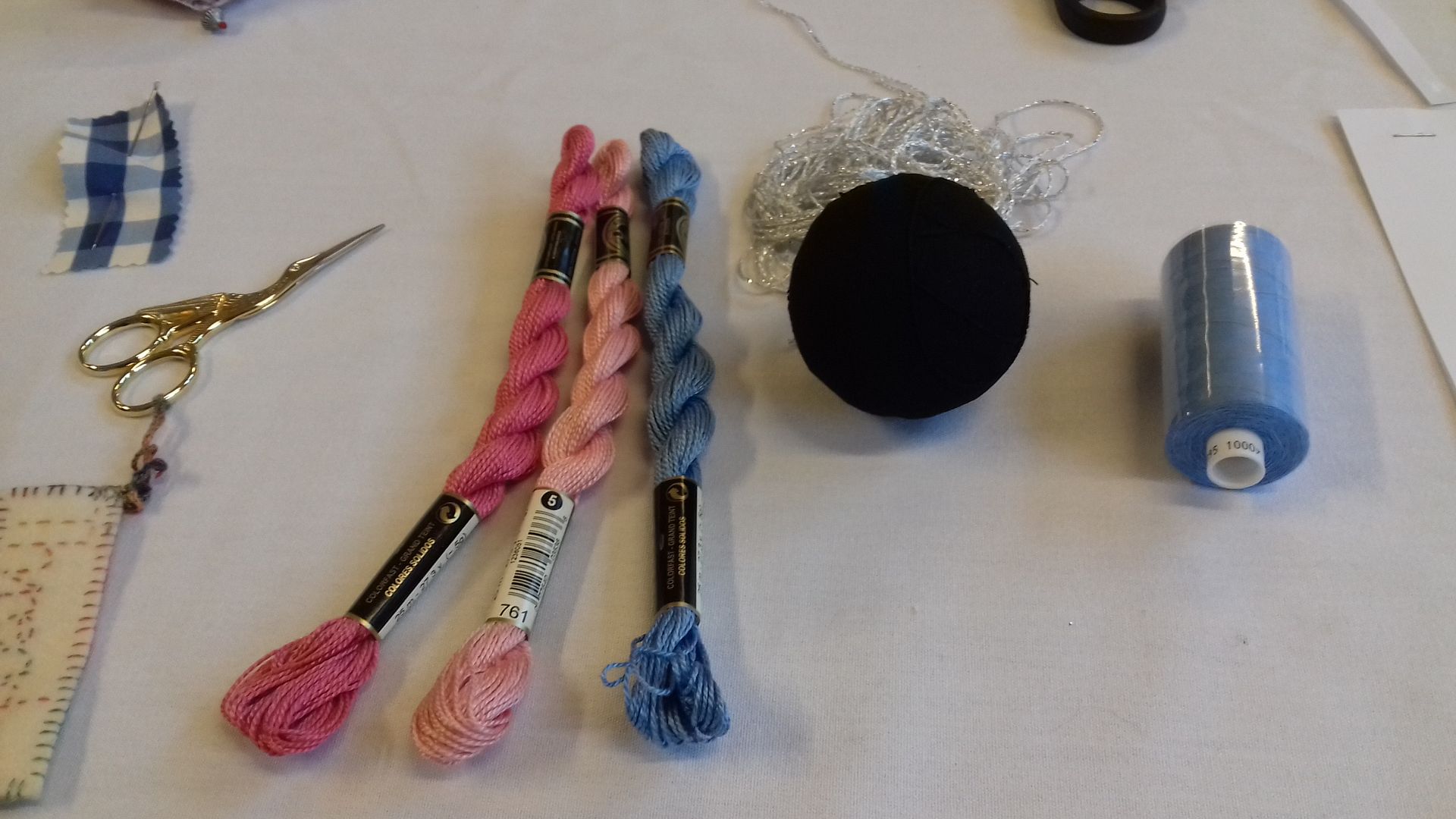 We chose our colour schemes from packs that Cathy had made up, I deviated slightly from my usual blue/purple preference to blue/pink! The ball is a small styrofoam ball that Cathy had wound with old tights before the class to save time. This gives you something to sew into.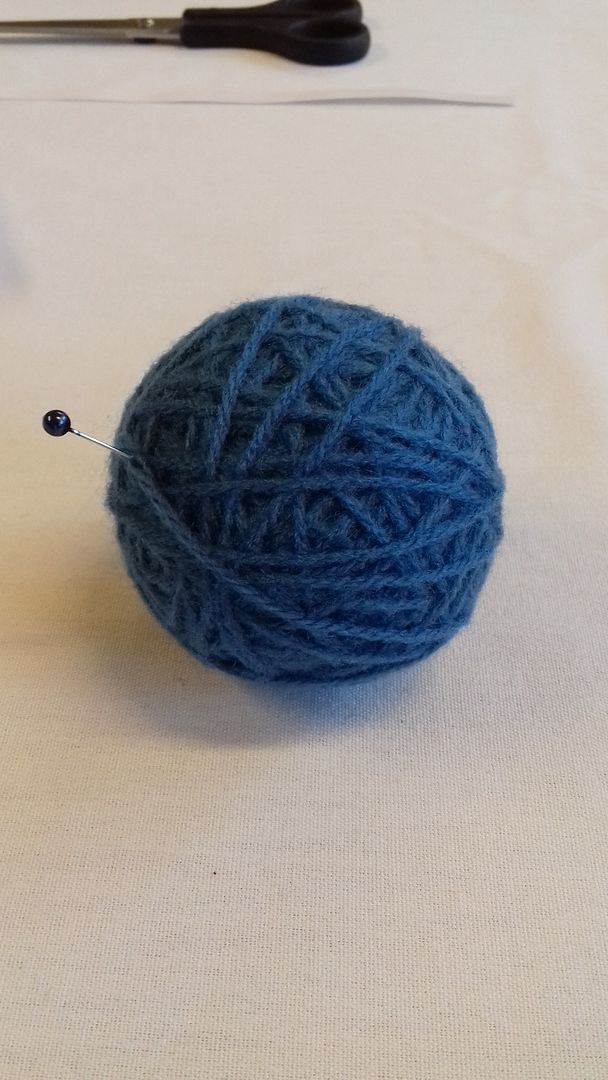 First we wound the ball with yarn, just to cover the black from the tights. We chose something close to our thread cover in case we missed any parts, or any peeked through.
And then we wound the ball with thread. Just ordinary sewing thread. Yes, it took quite a while!
Next came measuring to divide the ball up - I think we made 10 section balls? This stage took AGES as it had to work from all different directions.
Perle 5 was used to mark out the divisions...
Then the embroidery began! We started with a pretty basic ball. It's fun and soothing. During the class Cathy showed us various other examples and wow... you can make some amazing Temari balls. If you haven't come across this before I would recommend Googling it.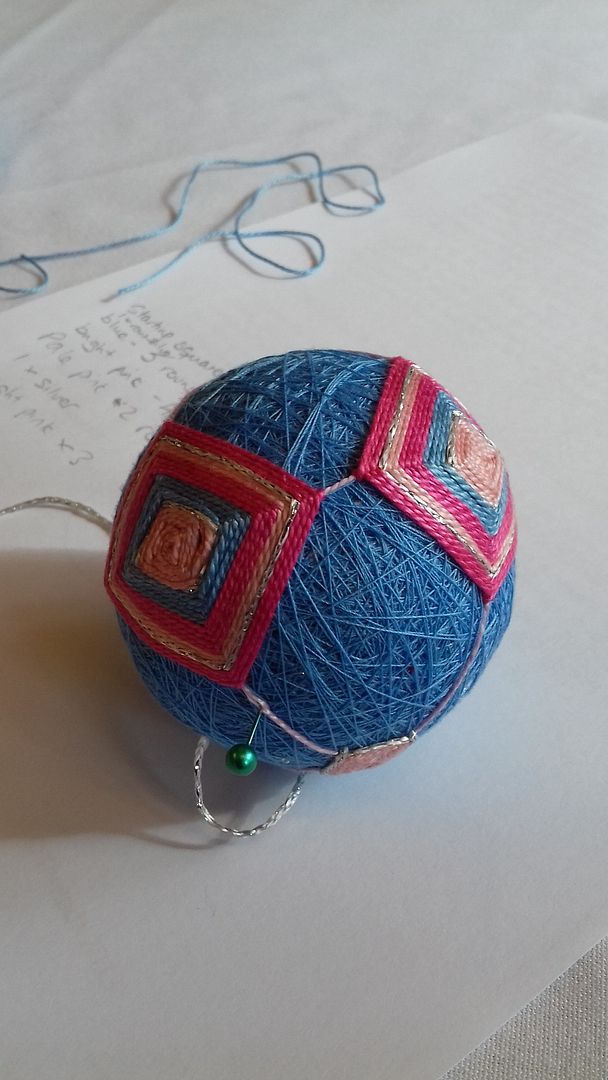 More embroidery... We had 3 different colours of Perle cotton plus one sparkly thread in our packs. It was up to us what combination we used and how many rounds of each before changing colours.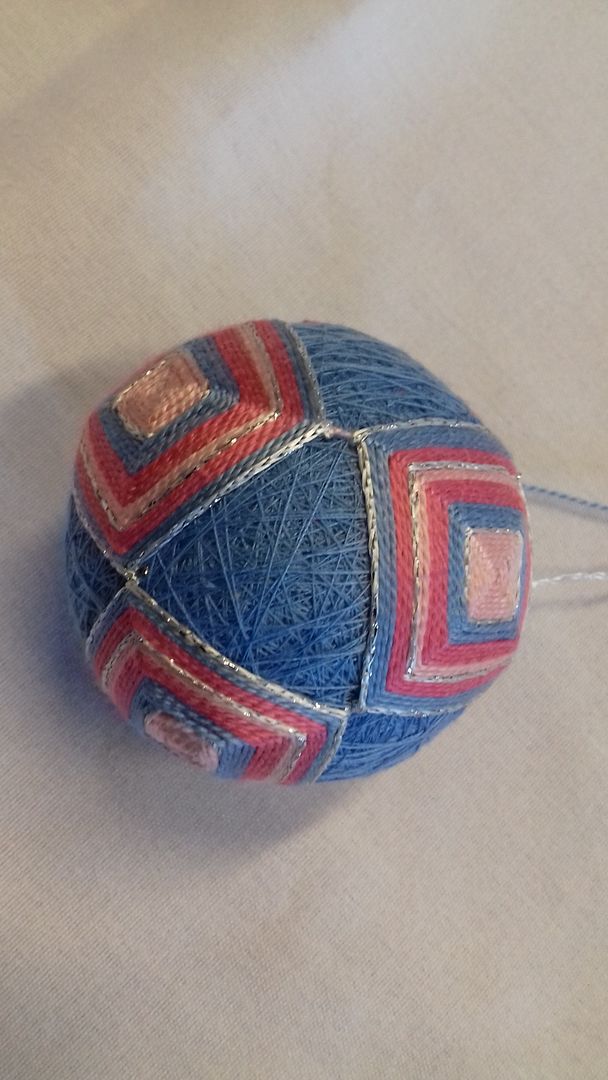 As my measuring wasn't completely accurate, I did have to fudge a bit on the number of outer rounds to make the edges meet. Cathy did point out that it doesn't matter too much and showed us some examples of embroidering other designs over those marking threads you can see a tiny bit of above.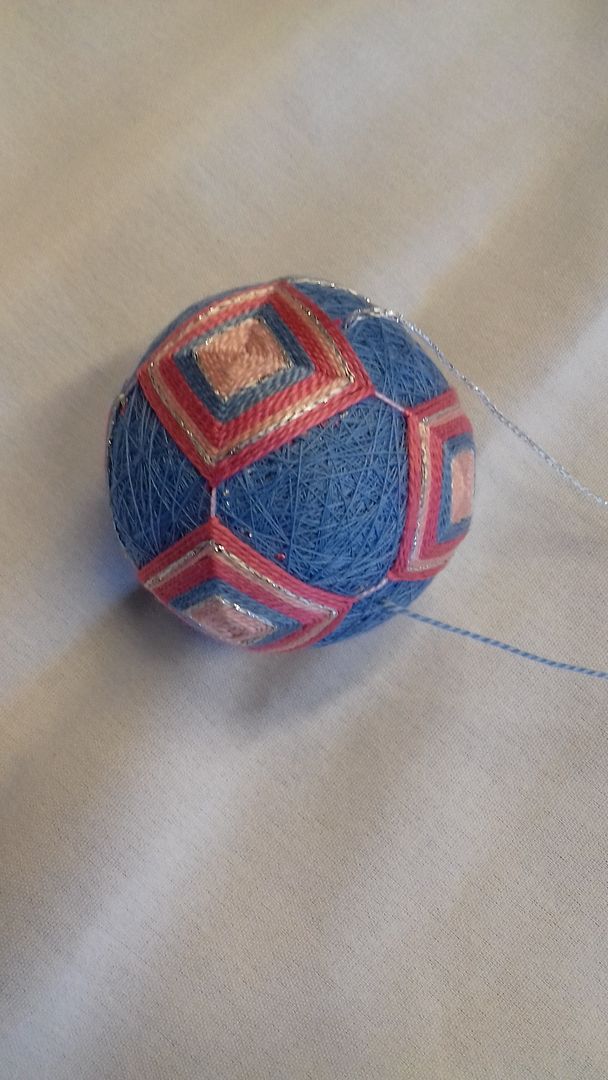 I'm not sure what the picture above was taken to illustrate!
And here's my ball with the internal silvery bits added! They didn't take long at all and, I think, really finish it off.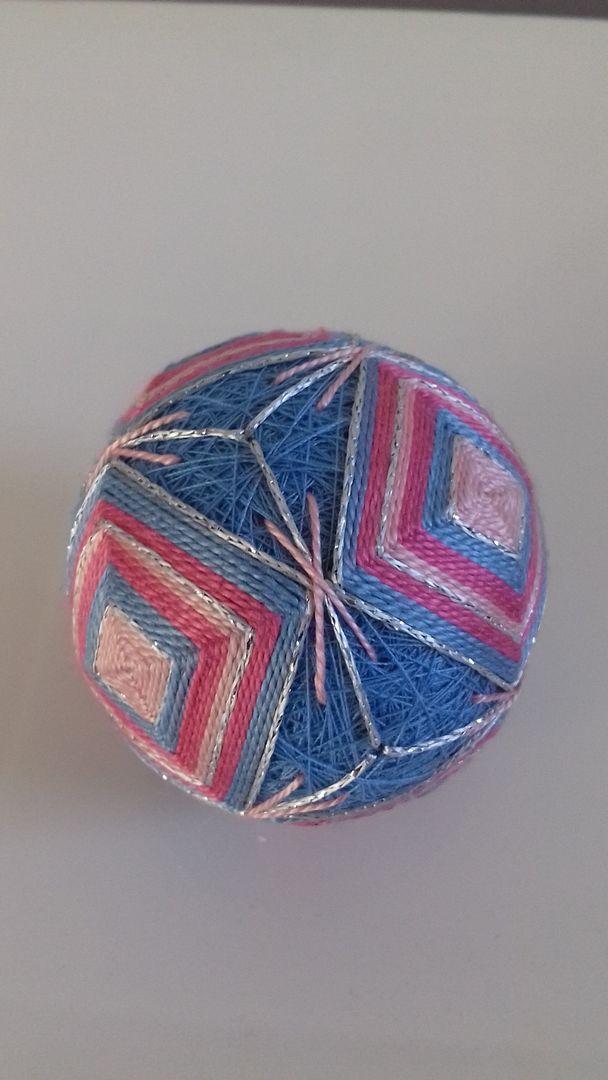 This was massively enjoyable and a great way to spend a day. If you are in the East Midlands area, I'd definitely recommend any of Cathy's classes, I've done a few in the past, including Schwalm and Crewel. I bought another kit to make a second ball... of course, I haven't got round to it yet!