Oh yes, another exciting title
! It does tell you what's in the tin though...
I LOVE to crochet, love it. And it's perfect for evenings in front of the tv. I'd been seeing crochet wash cloths around and thought they were the perfect project for practicing and learning new crochet stitches.
I found some Sidar Calico double knitting yarn on sale. It's 60% cotton, 40% acrylic and the colours are delicious. The picture above is my first attempt.
And here's a close up of that pretty ruffle. The pattern was great, really easy to follow. But then it occured to me that I had a great resource for crochet washcloths in the form of 2 books I bought. 200 Crochet Blocks for Blankets, Throws and Afghans by Jan Eaton and

Around the Corner Crochet Borders by Edie Eckman. Both books provide a wealth of blocks and borders to mix and match. Here's my first attempt:
Could this be the world's most fancy washcloth?? My husband says no-one will want to use it!
This is attempt number two. Not quite so effective as I didn't start with enough stitches for this shell pattern.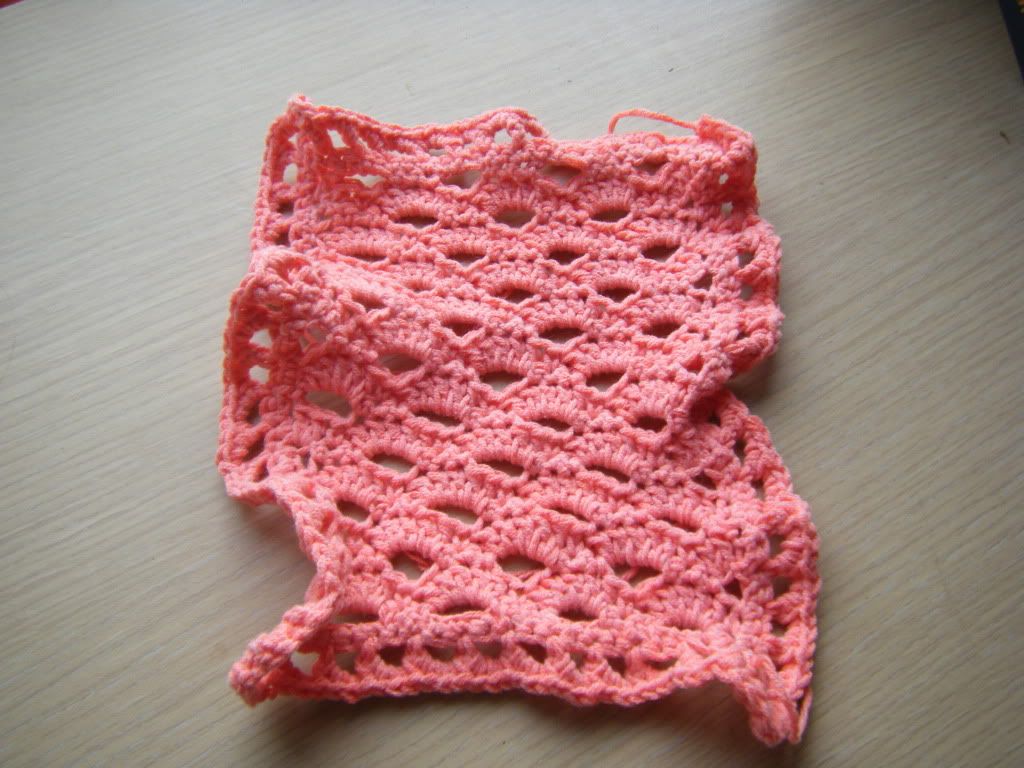 These are my entries number 3 and 4 for the craft book challenge this month. That's 7 craft books so far this year. Click over to Liesl Made to join in.