See Nancy? I tried with the title!
You may remember I recently crocheted a baby blanket for a friend who's soon to pop, I mean give birth. Well, I had some yarn left over so I started to crochet a hat to go with it, then I ran out of yarn and had to buy some more. I've now crocheted the hat and have loads left over!
I made this hat from Sidar Baby Bamboo using this pattern. It was really easy to crochet. I love crocheting.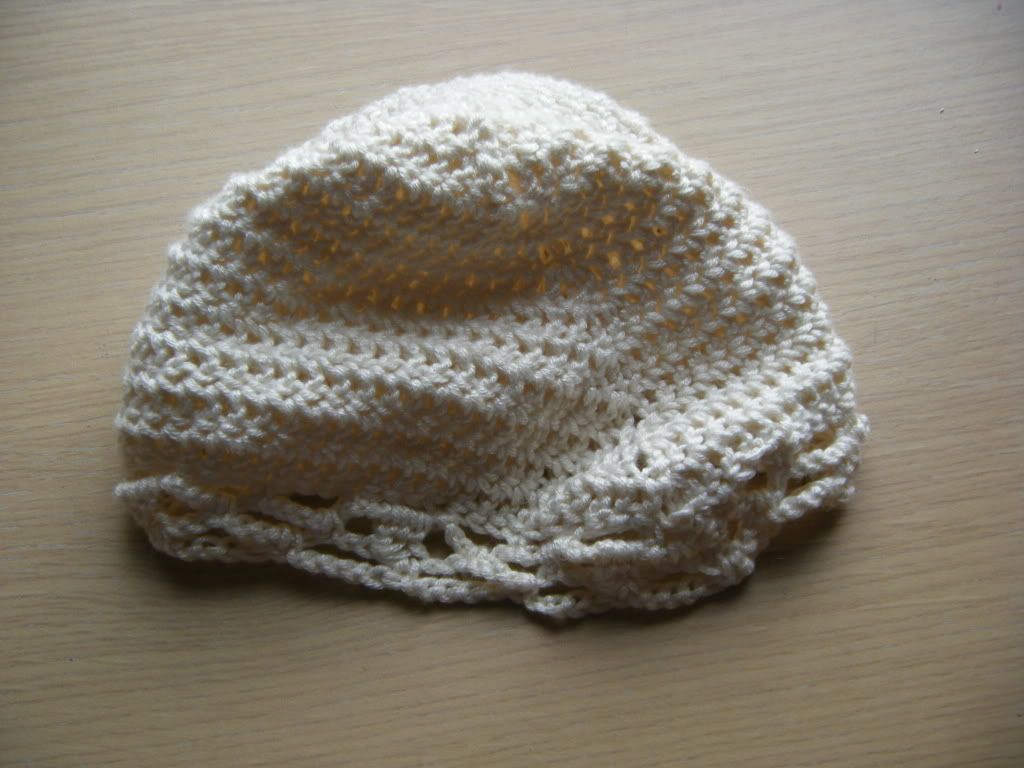 Here's a close up on the sweet little trim:
Next up with the leftover yarn are booties and mitts and maybe a little bunny. And maybe I'll run out of yarn again and have to order some more...
My stepdaughter saw the bracelet I'd knitted and wanted one for herself. I'd ordered some ribbon clasps from the internet but they hadn't arrived. As she was only with us for 2 days, I sent her and her dad to the craft shop to buy some and told her to pick some beads and wire too. She came back with this pink wire and these opaque grey beads. I can't say I like the combination myself...
The craft shop didn't have the ribbon clasps, nor did the bead shop in town which was a bit of a surprise so she went home bracelet-less. The clasps turned up the very next day so she'll get this on Saturday when she's with us again for the weekend.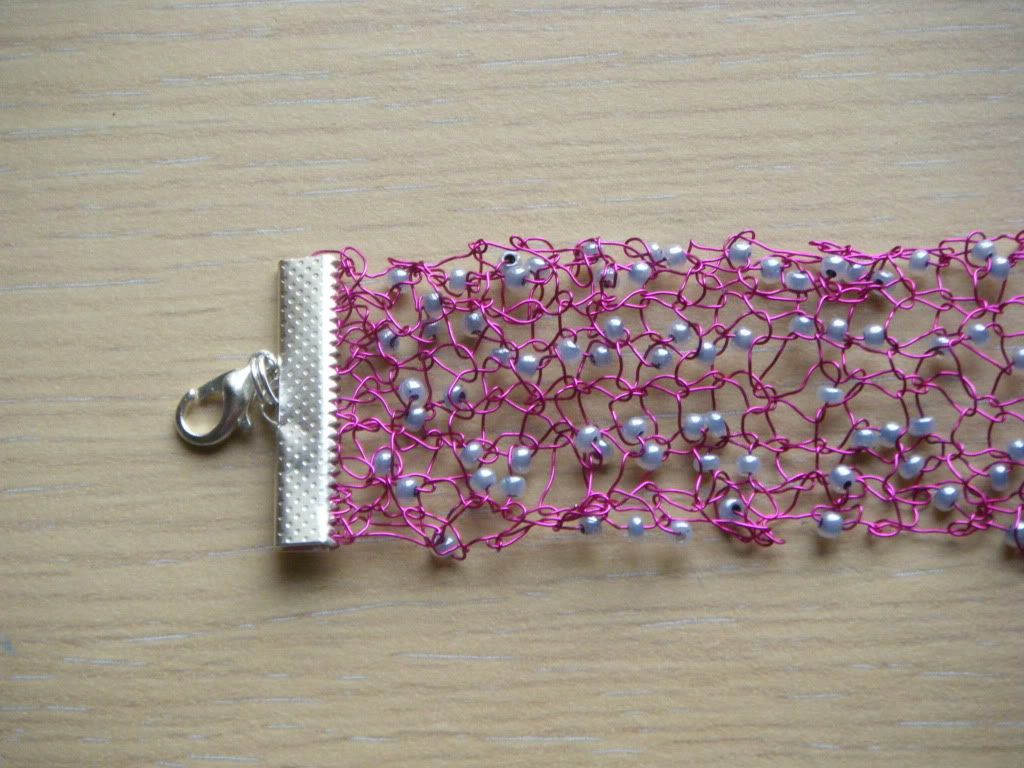 She's 11 and really skinny so I thought her wrist measurement would be tiny. I was surprised it is 13cm... mine is only 15cm! Have I got stupidly small wrists?!?