My mum is a big fan of place mats. She usually buys them in John Lewis and has several sets. One set is getting old and tatty (though they have lasted years - John Lewis is quality) so she decided she wanted some more. Doing a bit of on-line shopping she came across some bargain Amy Butler Soul Blossoms prints and asked me if I'd make her the placemats. She bought a metre of each and I get to keep the offcuts!
This is the lovely fabric, cut to placemat size:
I'd measured mum's placemats, then lost the scrap of paper I'd written the dimensions on. I came to cut the fabric and thought I could remember so I cut one out. It was huge! I had to wait til I went round again to measure them so these have been a long time coming. This is also the first time I've pre-washed fabric, but as they'll be in the washer a lot, I thought I'd better do it.
So here we go, side one:
Some puckering, but you're going to pretend you didn't see that, aren't you?
I did a double layer of top stitching and I used orange for the main thread and brown in the bobbin.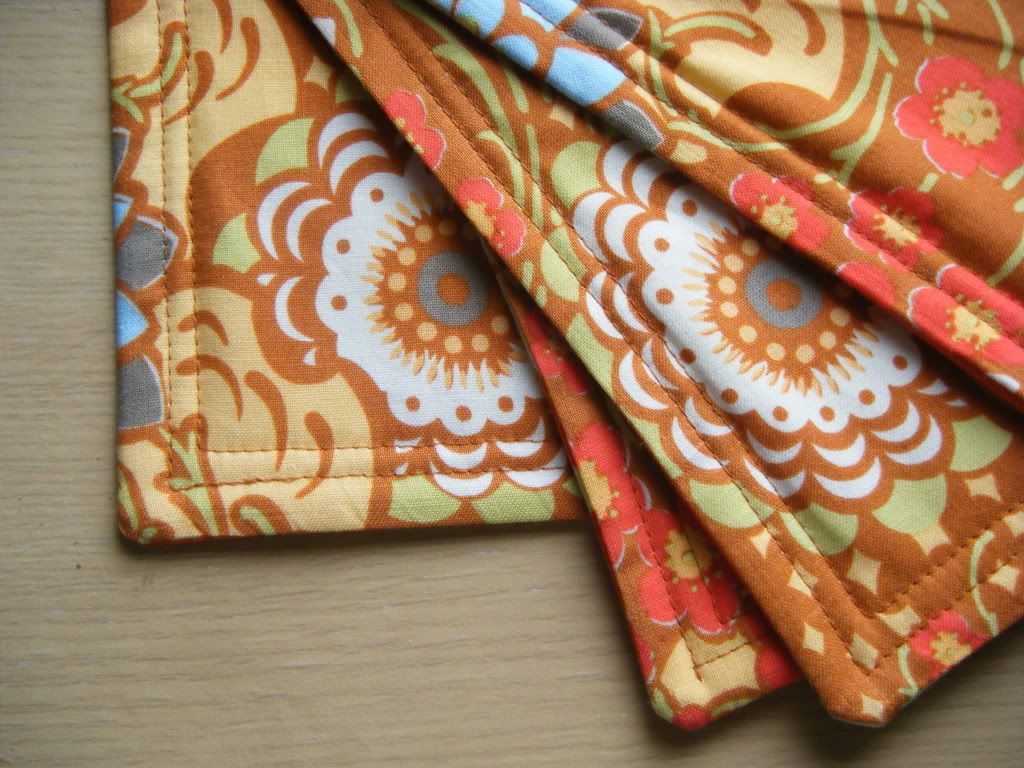 I'm not the straightest of stitchers, so I used a little gadget I got for Christmas. I hadn't used it before as the first time I tried to use this magnetic seam guide, I had a metal bobbin in my top loading bobbin holder. How stupid? Plastic bobbin, job done.
Thank you little magnetic thing.