I've mentioned in previous posts that I'm making an alphabet chart for my beloved Rebecca. It was intended as a birthday present for her second birthday in September last year. I think I got to "D" and realised it would have to be a Christmas present. I didn't get any further than "D" so I'm working on it for a birthday or Christmas present this year instead!
I've shown you the panels for letters A - I, so here is K. Yes, I do know my alphabet, I just couldn't think of anything for J! I've since decided on Jigsaw, but haven't got round to it.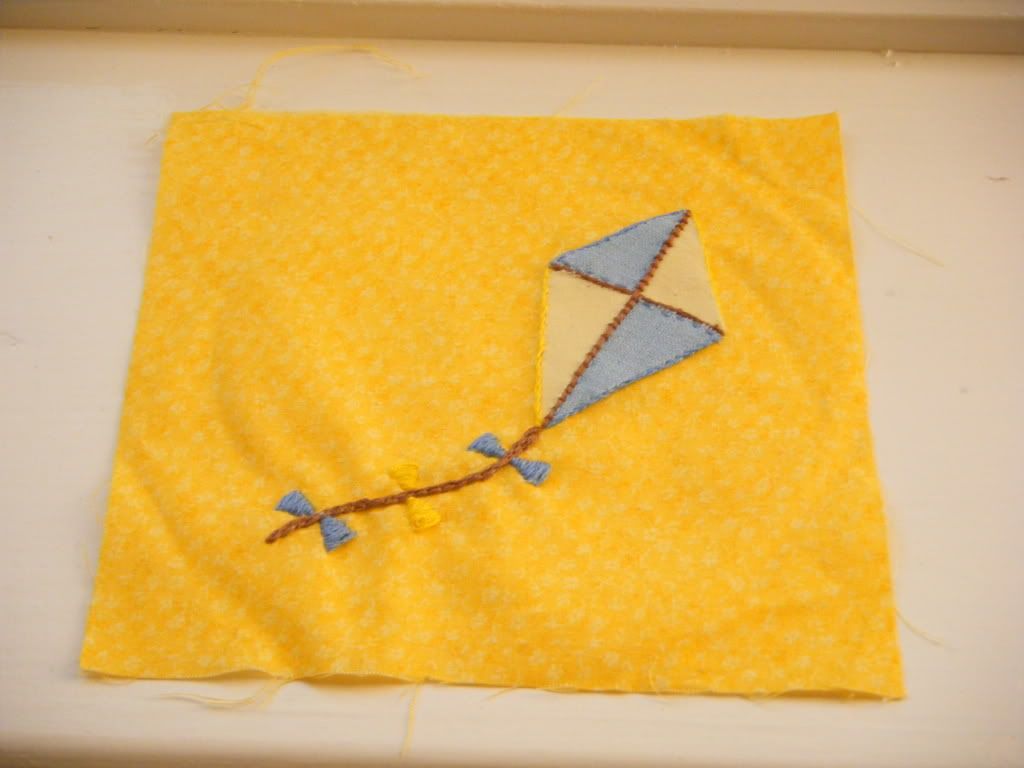 This was very simple to do. I cut out the kite shapes and the string and bows are embroidered. Satin stitch for the bows and a rope stitch for the string. Since beginning this project I have learnt to machine applique, but the first 9 panels are hand appliqued and so I will continue.
This ladybird was cut out using a jar lid as a template and then blanket stitched. The spots are satin stitched and I had a terrible time making them the same size. As you can see, I failed!
Mr Mouse here isn't my favourite, he looks a bit strange, but I am lacking in drawing skills. His tail is a crocheted chain.
12 down, only 14 to go before I start stitching up the letters!