I made some more bag charms. Some of the beads are from the craft fair, but I realised I didn't have enough of each of these colours to finish them so had to take a trip to Hobbycraft where I had to pay a fortune for them. I suppose I could have bought beads online but I just wanted to finish them!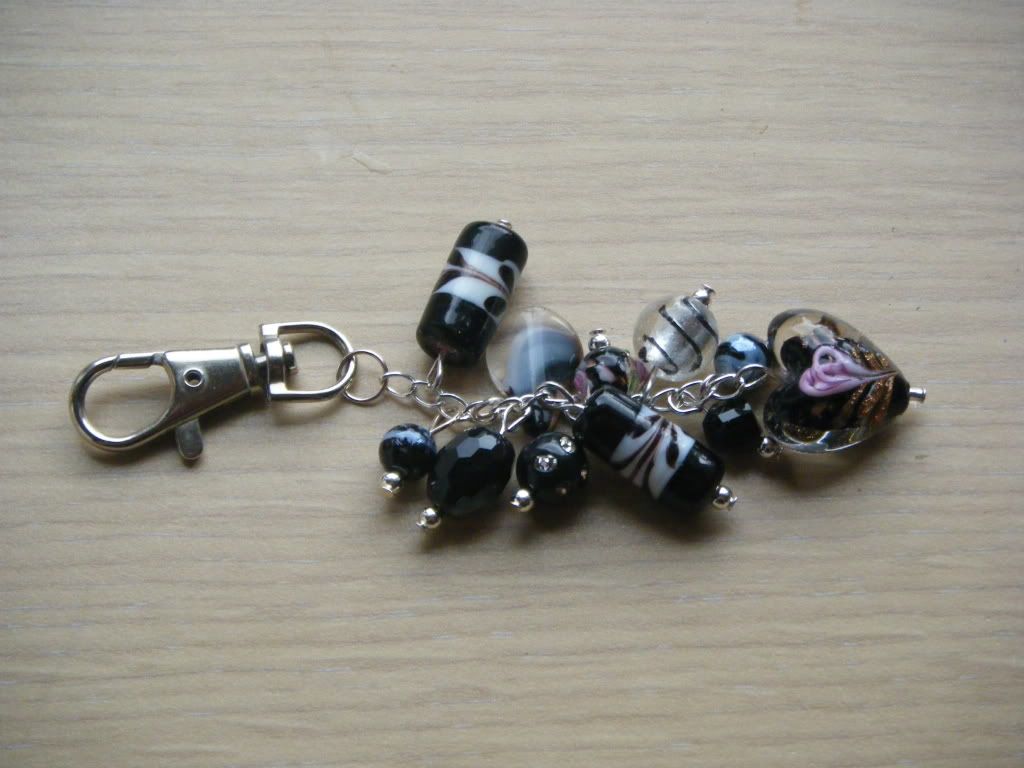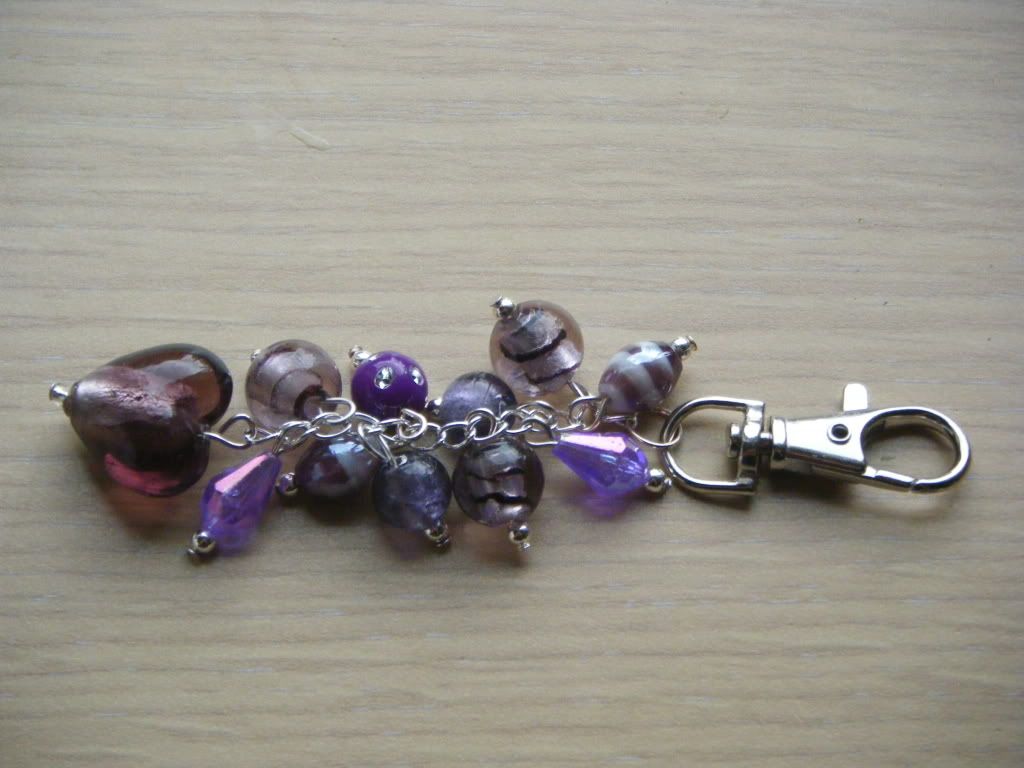 Whilst I was at Hobbycraft I spotted some gorgeous beads at a reasonable price. I think they're lampwork but I might be wrong. I made this necklace but I'm just not sure it's good enough.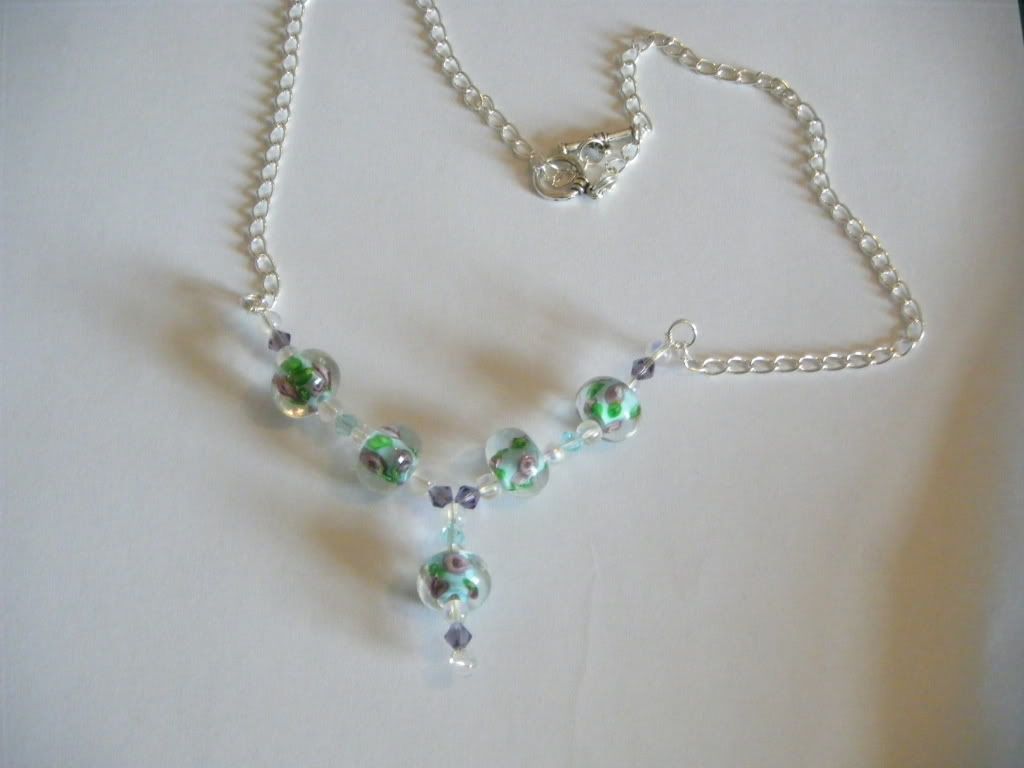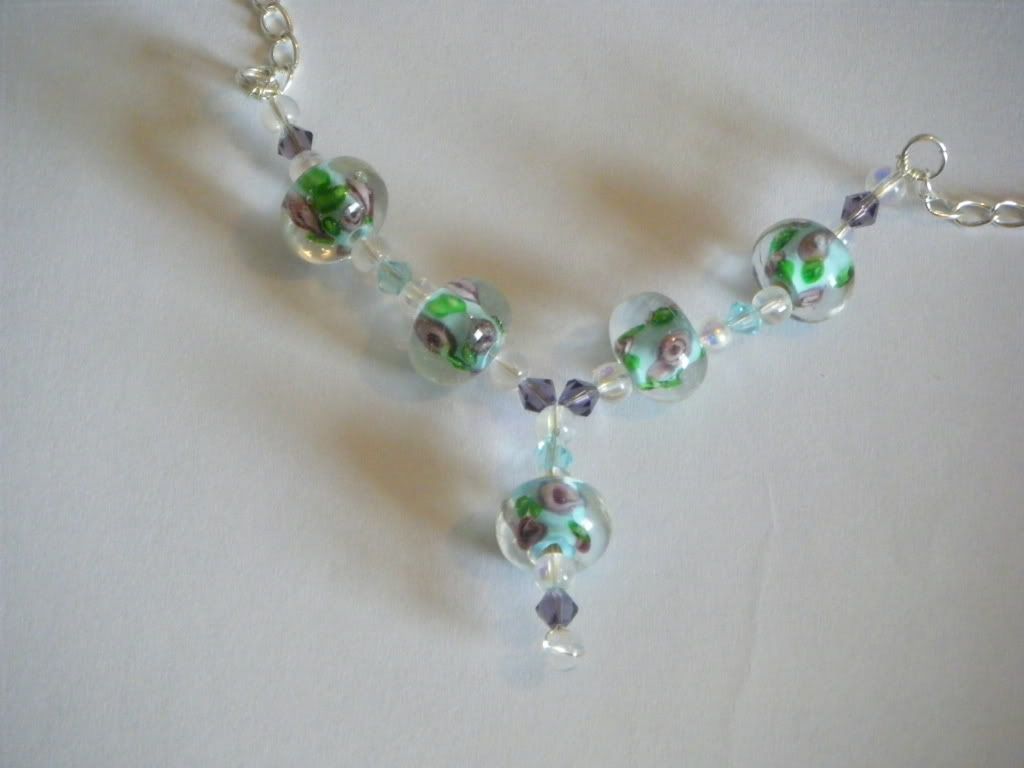 When I posted my previous bag charms, one of my readers (think it was Tezz but not sure) said that I must have a lot of bags. Well, these charms are actually going to be presents and I'm hoping to see some too, but yes, I do have a lot of bags. I have always had a bag addiction and it's one I find hard to fight. I don't go for designer bags, I don't like designer anything*, though I do have a Radley that my husband bought me. Since I started sewing, the plan has always been to make myself a bag, preferably using the fat quarters of Pure I bought by accident last year. So why haven't I? Because I'm scared. I've built it up in my mind to be the perfect bag, with room for everything and the right amount of pockets and the right straps and I know there's no way I could fulfil that. I suppose I'll have to carry on toting round the dozen or so bags I already own!
*a note on the designer thing. I've always been a bit anti-designer clothes. I know it's a wide sweeping statement, and it's not the clothes or the designers I disapprove of (despite the fact people pay to advertise their brands!), it's the idea that clothes are only any good if they've got a famous name on them. My stepdaughter buys designer clothes, she's 11 so they only tend to fit for a few months. I'm always horrified when she comes home with them. This is not the same as buying handmade. I also totally approve of designer fabric!