Meet Mr Hefalump. Don't you think he looks sad?
This was my first attempt at sewing a softie and I'm really pleased with it. It's also my next entry for the Craft Book Challenge.
This hefalump was made using a pattern from the book
Last Minute Patchwork and Quilted Gifts by Joelle Hoverson though the pattern had been submitted by Wee Wonderfuls. I used a piece of Fig Tree Designs Whimsy for the main body of the hefalump. I'd bought it to make a bag, but the lining material I'd selected didn't go when they arrived so I used it for this hefalump instead.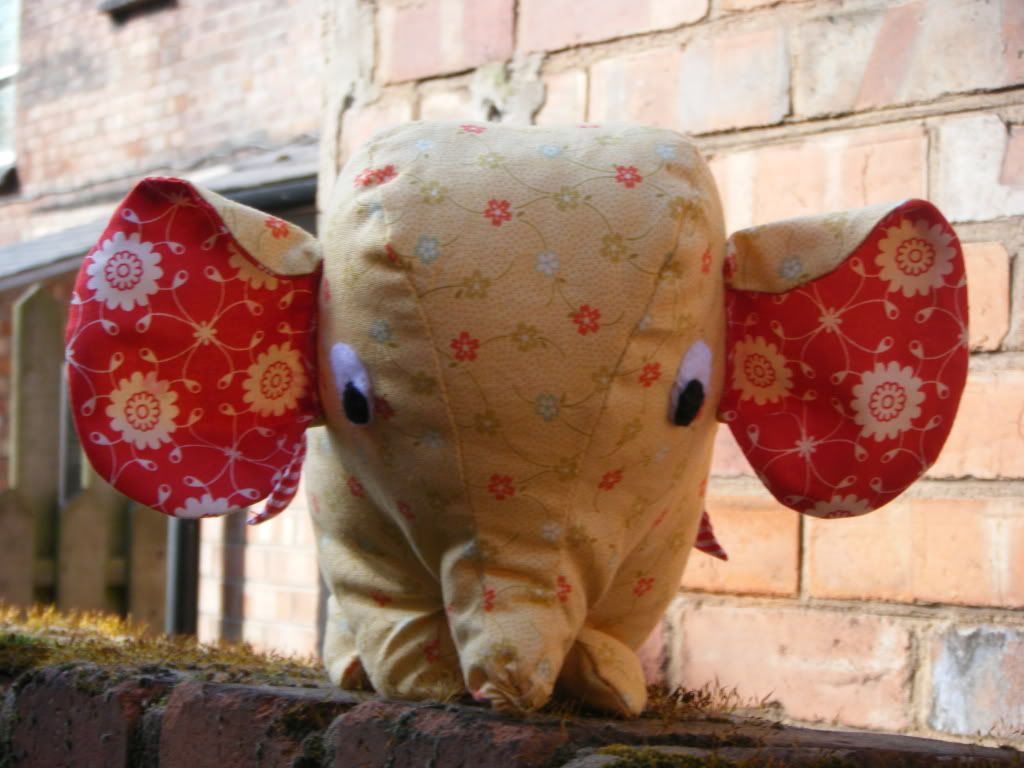 The pattern was pretty good and fairly easy to follow, but one mistake at the beginning really mucked things up for me. It told me to sew the two underbody pieces together. So I did.
Then I really couldn't work out how to carry out the next step of sewing this to the trunk piece and the sides. I was so confused, holding up pattern pieces and trying to imagine what they meant. I finally figured out that I shouldn't have sewn those two pieces together at all, but I had to kind of wing the next few steps which left me with some patchy seams at the end which I ended up hand sewing.
I'm not overly happy with his "undercarriage" but overall I'm happy with him. Even though he looks so sad.
He took me ages to make. I had issues trying to line his ears up and the whole process was quite fiddly.
Here he is, waiting patiently for another ear and his blanket. Oh, and his eyes. Do you want to see his bum?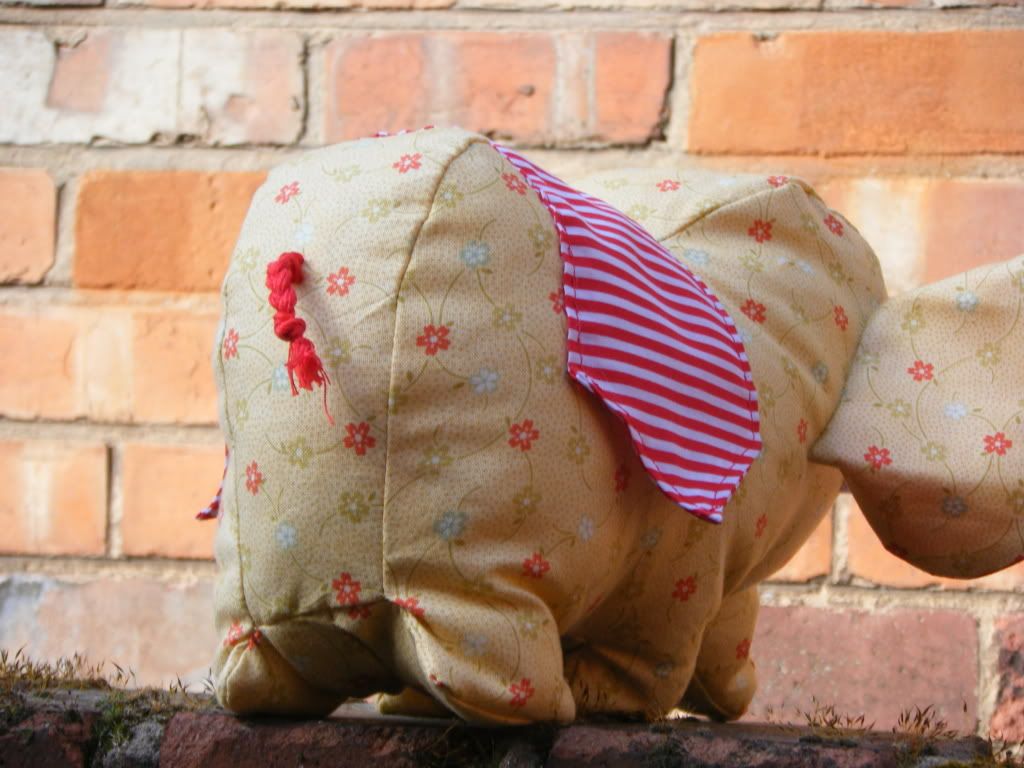 He looks like he's about to leap off our garden wall. Two tools I used were invaluable:
One is clearly a paintbrush - for turning corners out. The other, the one that looks like a corn plaster, is a little plastic thing that you hold round your needle when trying to sew through thick layers. It's brilliant! I use it for sewing in crochet ends too. I use a chenille needle rather than a knitting sewing-needle so that I can go through the fibers as it holds put longer. This helps to pul the chunky yarn through. They cost me all of about £2 for 2, a great investment.