Yep, I've been making jewellery again. I seem to get on a roll with it and that's all I do for a few days, then I go back to sewing or crocheting!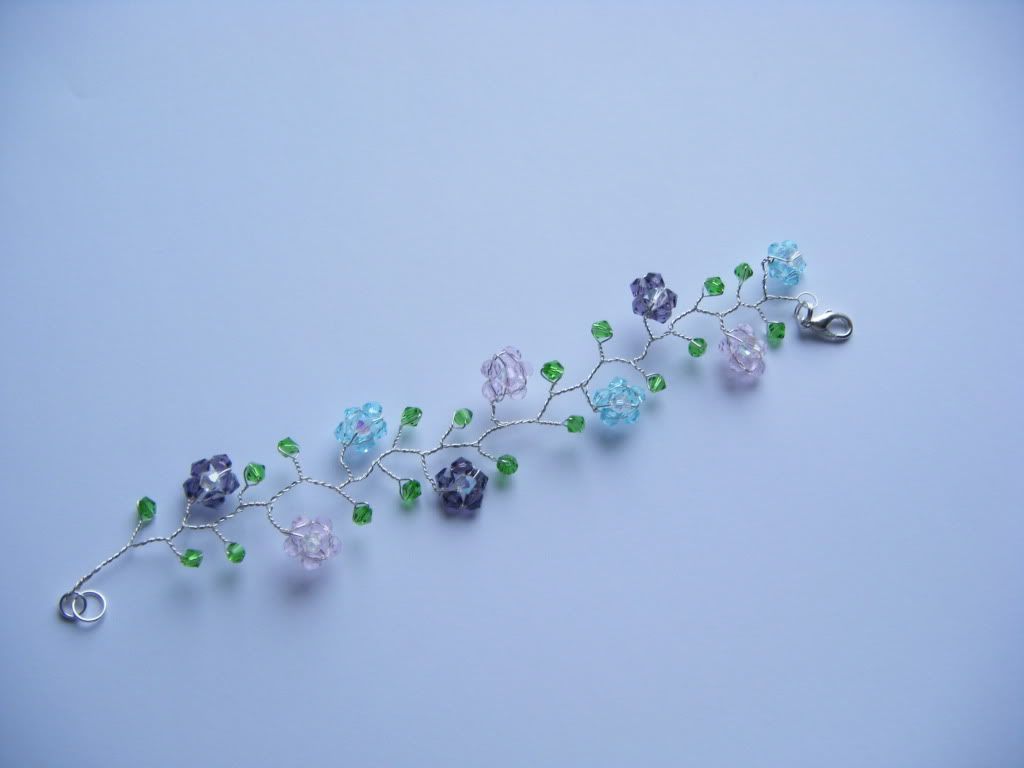 We were sitting on the sofa a couple of weeks ago, hubby and me (yes, that is grammatically correct...) and he suddenly stated that he wanted to make something. I was a bit shocked. He decided he wanted to make jewellery and demanded some patterns. Well, I don't have any patterns for beaded jewellery, the only book I have is Boutique Bead & Wire Jewelry which involves twisting wire. Oh, I do have another that hubby bought me on sale from TK Maxx but he couldn't get his head round that as I didn't have the exact beads shown in the book!
He decided he wanted to make the bracelet shown above. He cut the wire, got his beads ready and started twisting. After the first flower, the wire broke. And so he gave up! I realised afterwards that he'd been twisting the wire too much, it did look beautiful and neat - that's the perfectionist in him - but the wire can't handle it. I felt the need to make the bracelet then!
Here it is with the necklace I made last week. I can hardly believe I made them, I'm really proud of this.
Feeling inspired, I got to work on another piece. I took an old bracelet apart and salvaged the blue crystals and pearls. Together with white pearls and smaller crystals from my stash, I made this set. The beads are "floating" due to the crimp beads which hold them in place.
Check out the arty shot! OK, it's not an arty shot, it just happened to be by the window. Why do we have books on the window ledge in the dining room? Because our house is jam packed with books and there's no where else to put them. To put that in context, we have a 4 bedroom, 3 story house + attic + cellar... It's Mr CA, he has literally thousands of books and he'll never part with them. I have hundreds of books but only keep the ones I love, the rest go to the charity shop, or back to the charity shop in a lot of cases.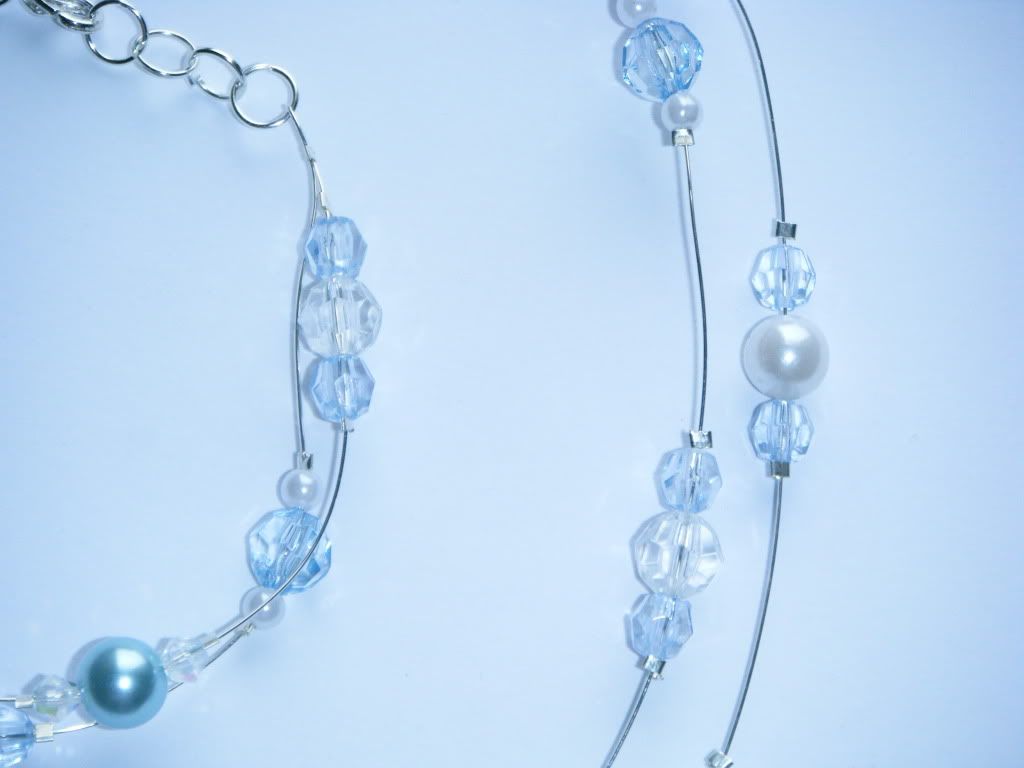 I'm really rather pleased with this. How English did that sound? Take that plum out of my mouth and put down the silver spoon!
I'm running out of things to show you - I've got some cards, but that's it. You'll probably be getting a WIP post, and that will be a long one!