Last week I showed you the recipe book cover I'd made from my latest copy of Australian Handmade (my latest copy, but not yours in Oz, it's a few months late). Well, I spotted loads of projects in that issue that I want to make and I just so happened to have the materials for one of them.
As you know, I love to crochet and this project seemed right up my alley.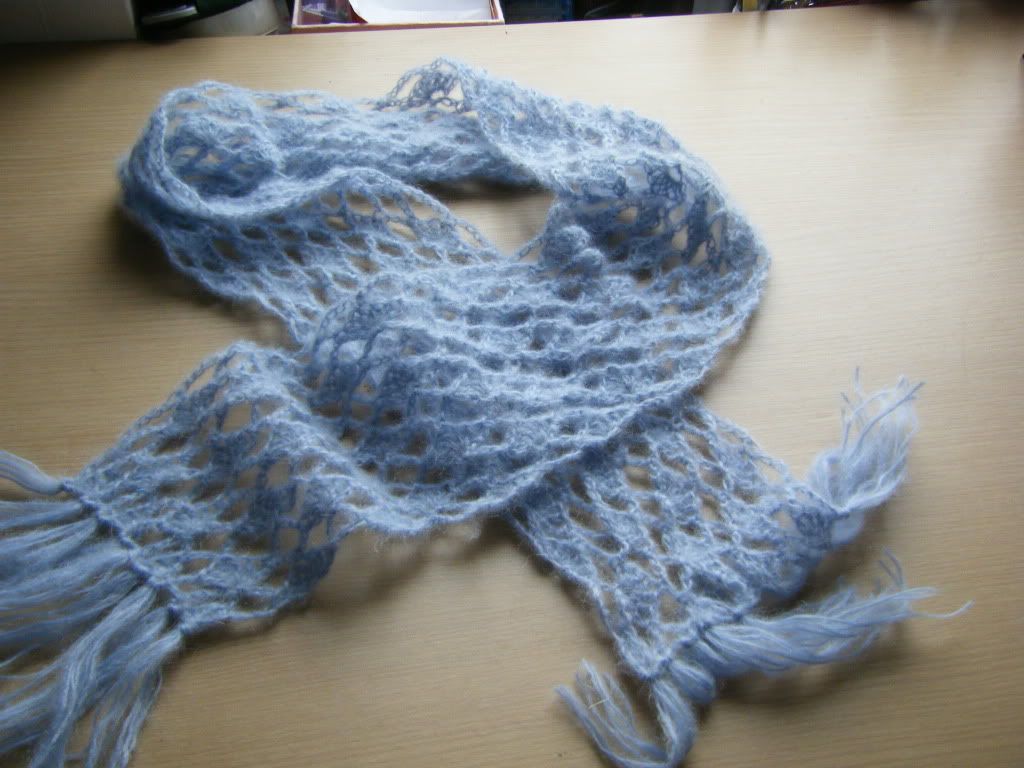 I crocheted this scarf (called Ice Blue) in the magazine using a couple of balls of Sublime Kid Silk Mohair that I had lying around. The pattern used 2 different shades, alternating between every few rows, but I chose to do it all in one colour.
Made up of a shell pattern, it was super-easy. I only went wrong a few times as I was watching TV the entire time I was making it. The only issue I had was with the yarn. If you have to undo mohair, it's a nightmare. The little tufty bits get stuck on each other and the whole thing tangles. At one point I had a ball of tangle rather than a ball of yarn and I had to get Mr CA involved in untangling it. It took us over an hour!