Ladies, let me introduce you to my first project for May for the Craft Book Challenge.
You'll never guess what it is, nope, not a crocheted washcloth, the other one, a bag!
This is from Sew Liberated. It was one of the first sewing books I bought and this is the first time I've used it. The pattern was really well written and very easy to follow. I'd highly recommend it.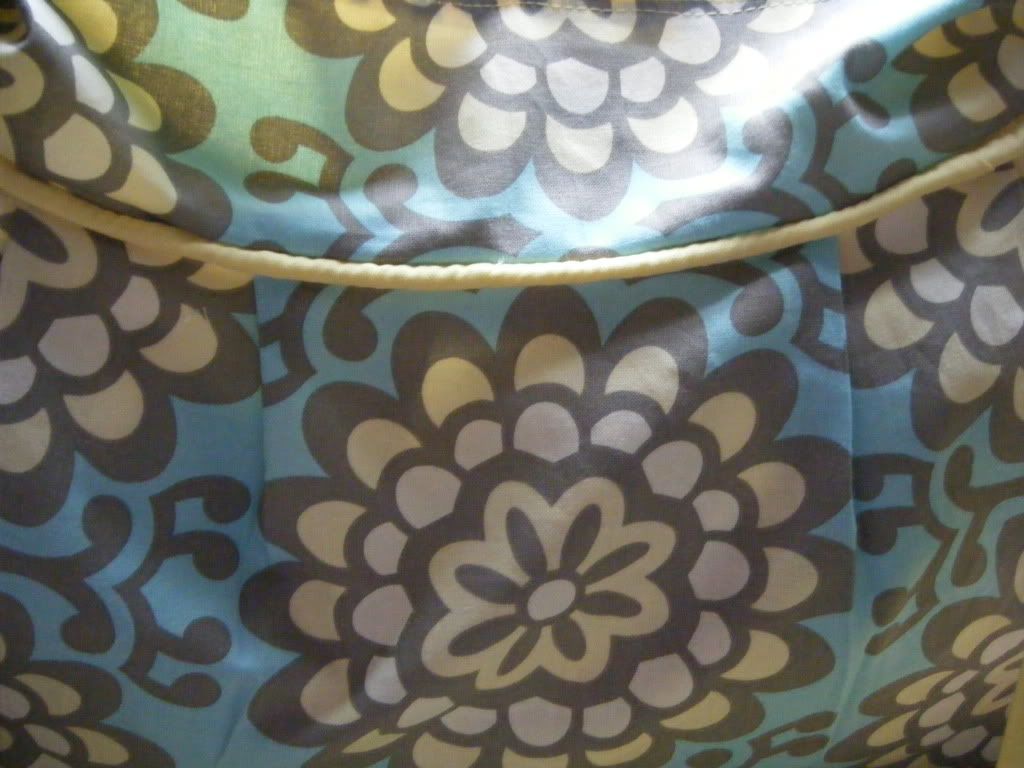 The outer fabric is from Amy Butler's Lotus collection, one of my bargains from the Craft Show. I love this fabric, but then I love anything blue. The lining is just a bog-standard plain yellow. The pattern called for piping and so I made my own again to match the lining. I sewed the piping using a zipper foot as I've always done. Today I went down to the Husqvarna shop in search of my prize for Monday's Sew, Mama, Sew Giveaway Day and wandered over to the foot section (as I have a Husqvarna!) with the idea of buying a piping foot as I do seem to be doing a lot of it. Lo and behold, I have that little foot in my collection! Looking forward to trying it out.
It closes with a magnetic snap. There are no pockets inside this bag. There weren't any in the pattern, and although I could have easily added some using The Bag Bible, I chose not to. Mainly as it's been so long in the making (not down to the pattern, just me procrastinating), I just wanted to get it finished.