Once again I'm joining in with the Christmas Countdown challenge over at
Allie's blog.
We're half way there, but I'm so not half way there with my Christmas presents, I really must pull my finger out. All I have to show for this month is this little cross stitch tote bag for my god-daughter who'll be 3 by Christmas.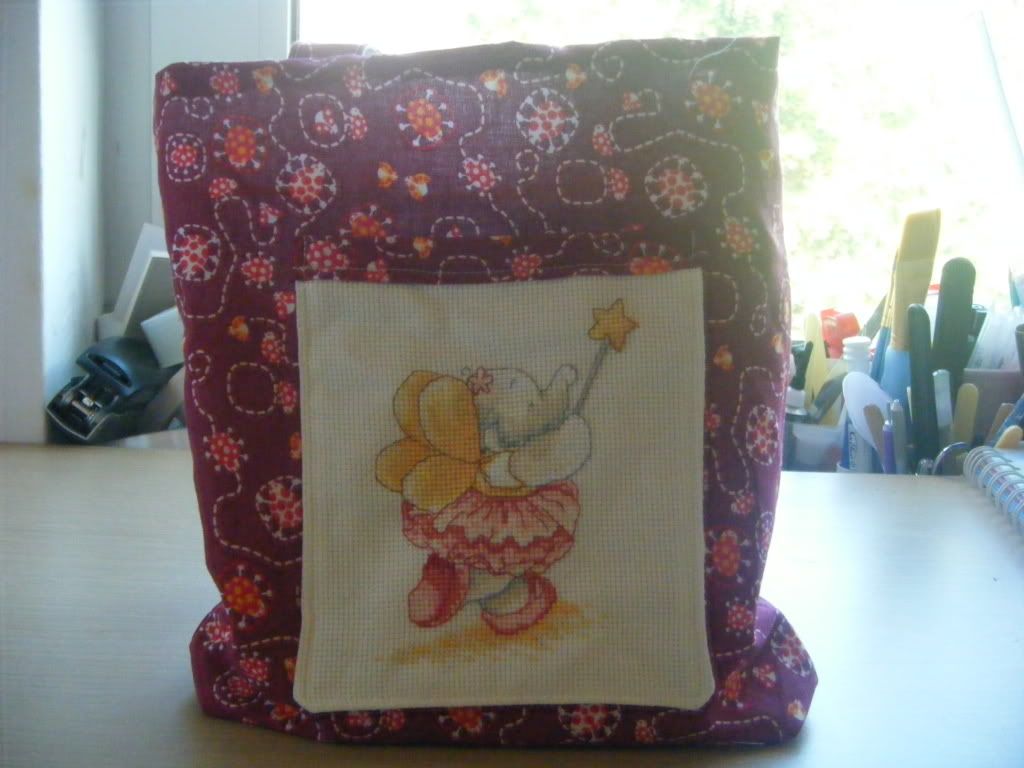 I got an early Christmas present this year! The lovely
Sandra
sent me these gorgeous bunny buttons! What a lovely surprise, thanks Sandra! I'm going to have to use these on a present for myself as I want to keep them!
Also in the picture below is my new little tool. I've wondered about double needles before and decided to buy one to try out. I love the look of a double row of topstitching and think this may be the answer. Luckily, the day I ordered them Sew4Home did a tutorial on how to use them. So that's what the extra spool holder on my machine is for!!
For those of you that may have missed it, I'm starting up a new challenge / linky. The challenge is to try a new skill every month. From having a go at glass painting to figuring out how to put in a button hole, the choice of challenge is yours. There's no sign ups, so no pressure, just come and join in on the first of each month if you want to. For more information, see this post
here.