I challenged myself to finish the elephant ballerina cross stitch I'd been working on and I managed it quite easily.
Clearly it hadn't seen the iron yet! I'd bought it as a kit intending to use it as a birthday card for my neice as there is more to it - some stars, one of which has the number 3. When I'd stitcher her up, I decided it would be a waste as a card, sitting on the mantel for a week then put in a box for the rest of eternity. Not after all that bloody backstitch... why is it that I like to embroider but hate the backstitch part of cross stitch?
Anyway, she became this instead: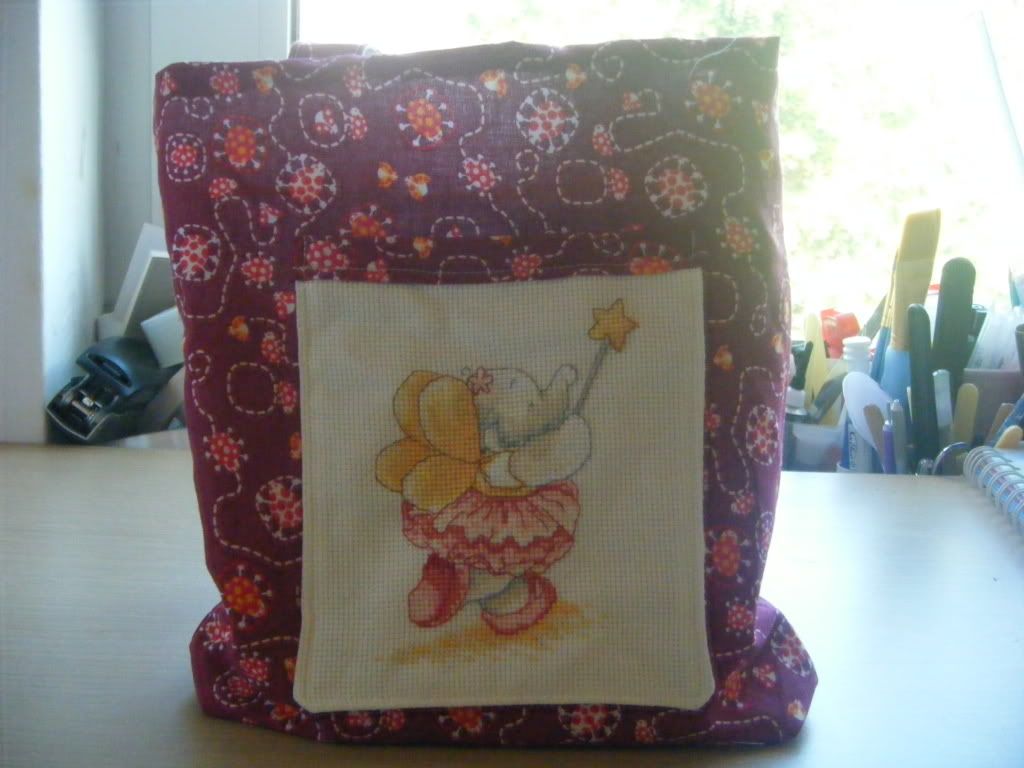 It's a little tote bag, measuring roughly 10 x 10 x 2 inches. I used some lovely Saffron Craig fabric that I received as a giveaway price from Kite & String.
The pocket is lined with the same fabric, and I added the band to the top of the pocket as an extra touch.
It's lined with a different fabric and has boxed corners at the bottom.
I'm pretty pleased with it as I made it up as I go along, not that there's anything particularly hard about a tote bag! So thanks Amy for giving me the motivation. The added bonus is that this is one more item towards my Christmas present stash!