Last weekend, after battling with my quilt block, I wanted some quick finishes. I wanted to make some glasses cases as they'll be idal Christmas presents for my glasses-wearing family and family-in-law. Crafty Ady has the best tutorial for making glasses cases with an internal flex frame. I've used it before and this time it was super quick and simple.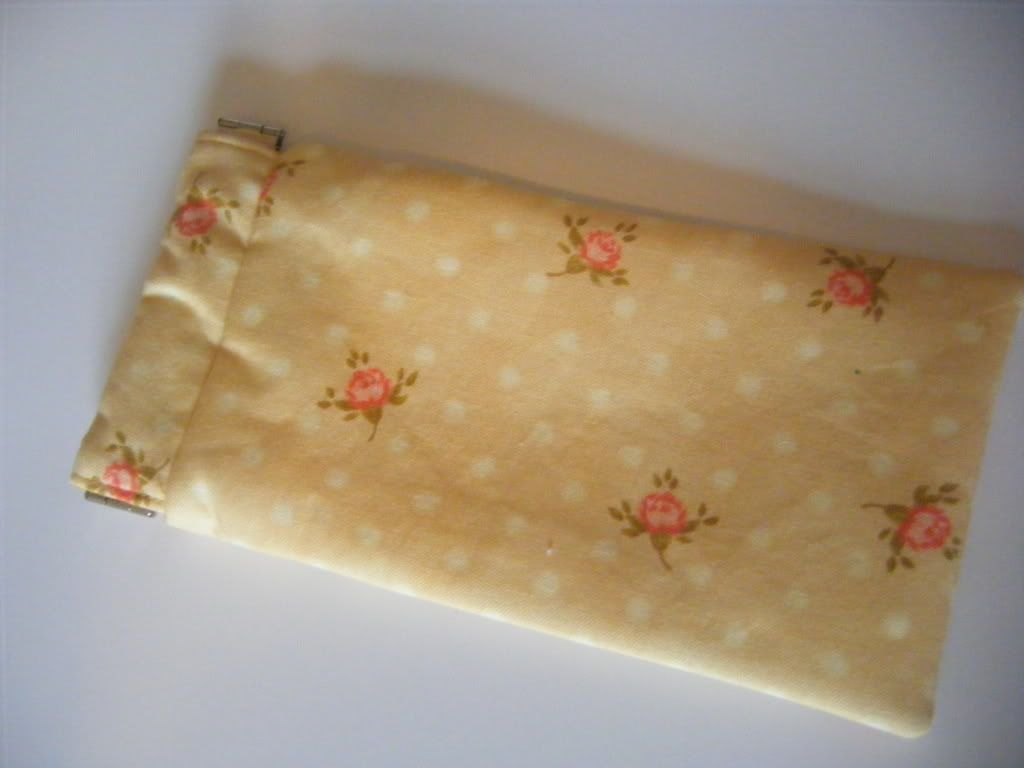 The exterior fabric was sent to me as a lovely surprise from
Nancy
. I'm not sure which line it's from but it's by Fig Tree Designs, beautiful. It happened to go perfectly with the Breakfast at Tiffany's spot print I had to hand.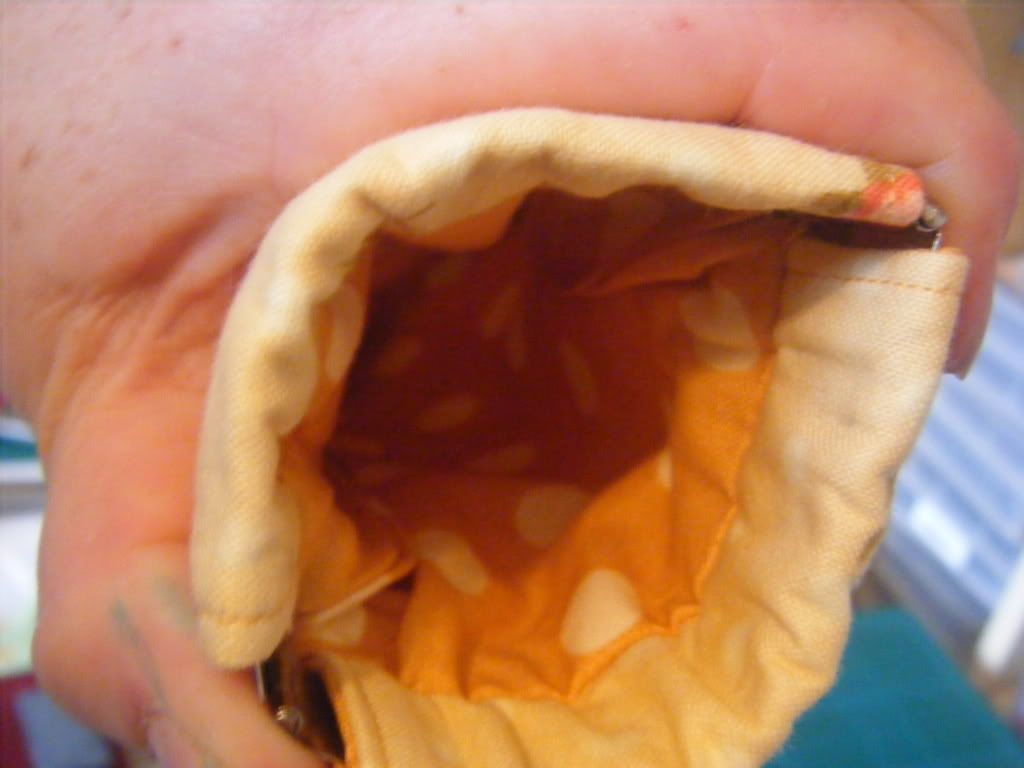 It's very hard to take a photo of the inside of a flex frame case! Note how horrible my hand looks and the blue marker pen all over my pen. I'm one of those messy people that ends up with pen all over their hands no matter how careful I am.
The glasses case came together within about half an hour so I needed another "fix". I turned to the prize I won on the Sew Mama Sew giveaway day. Green Bag Lady generously offered 100 prizes and I was one of the lucky winners. I received a ready made fabric shopping bag and the fabric to make another on the condition I give it away. Reusable shopping bags is something I believe in and I have the extra strong plastic bags, though I do want to slowly swap them over to fabric bags. So far I have about 5 but I need a lot more.
Above is the bag I received, a very pretty pink cotton bag. Below is the bag I made which was from a very sturdy canvas.
The instructions provided on the blog told me not to bother turning the handles, but to just serge them. I decided I was going to turn them. Bad idea, really bad idea. This would have taken me 10 minutes to make, but turning the handles took another 40 minutes!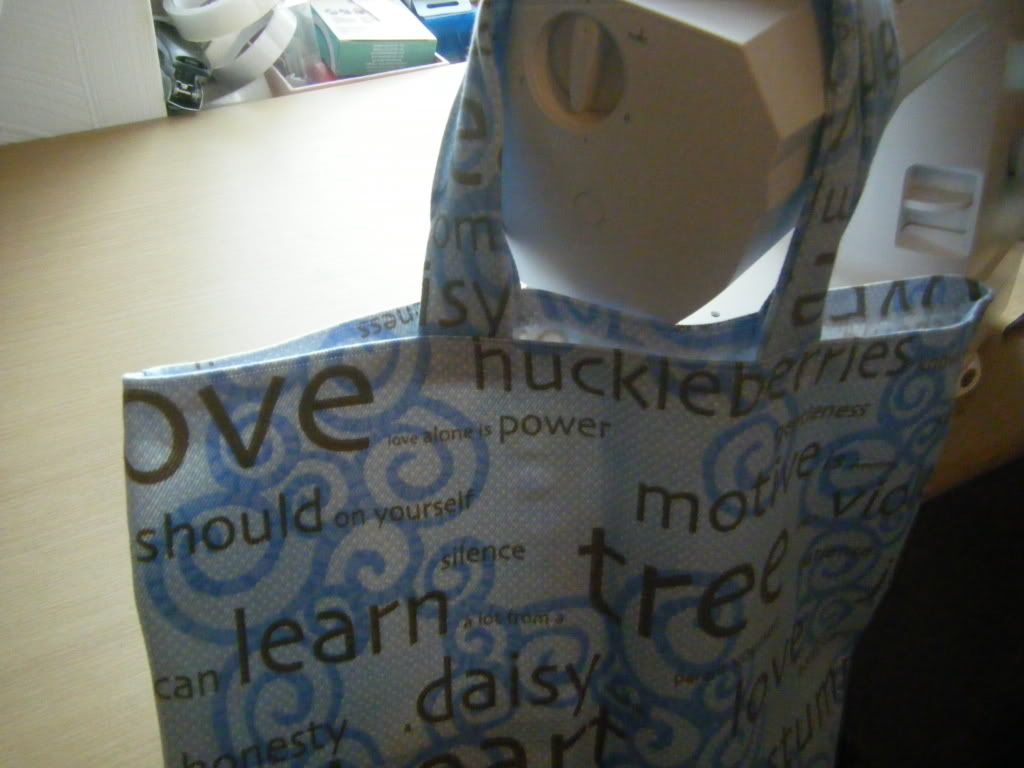 Now I just have to decide who to give it to.
In other news, Susan at Canadian Abroad challenged me to conquer my fear of binding. In return, she's going to conquer her fear of zippers. I'm sitting at the sewing machine right now (well, clearly at the computer, but the sewing machine is just a swivel of my chair away) and I'm going to finish piecing the rainbow placemats. Then I just have to quilt them and it will be challenge time.... arghhh!