I got started on my LANT challenge at the beginning of last week. If you don't know about my LANT challenge, basically I challenge you to learn something new in the world of craft - anything! A new technique, a new craft, whatever.
I had been challenged by Susan to try binding. So I did! Now, I've shown you process photos along the way, so I wont go into the piecing and quilting. I'll start with the binding. I wanted it to match the grey I'd used so I decided to make my own. Easy I thought, I've got a binding maker...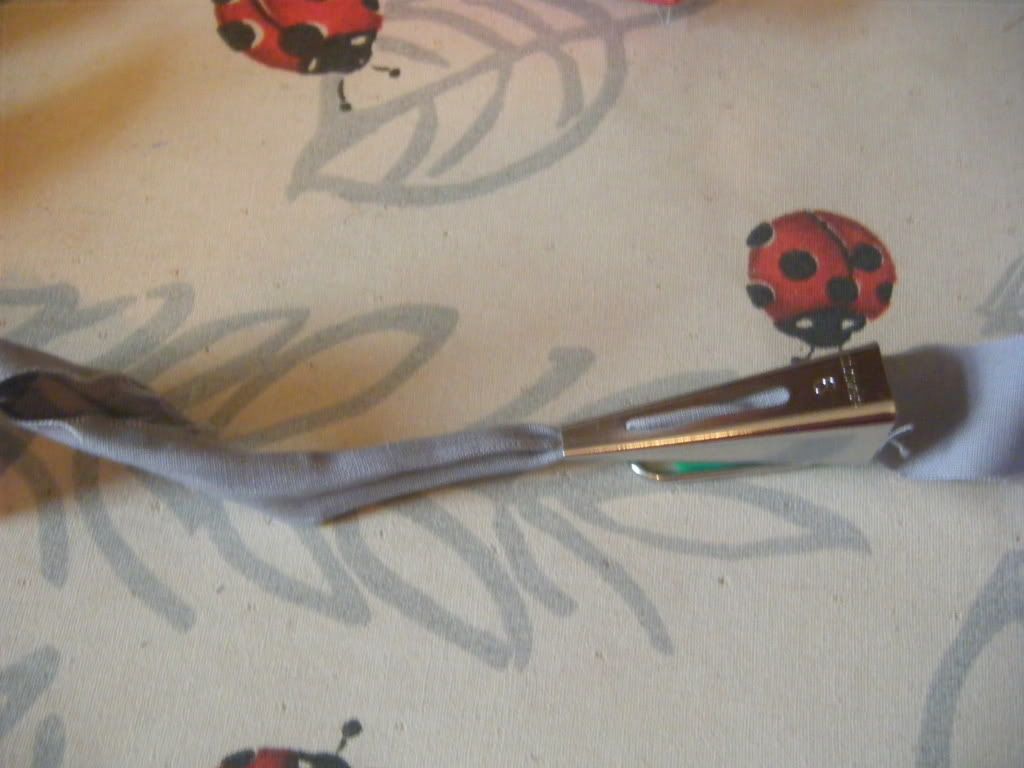 Hmm. Not quite what I was after! I abandoned the gadget and just decided to sew the edges on and fold them over, much easier than trying to sew along a pre-set line. I'd bookmarked loads of tutorials, but in the end I just wung it!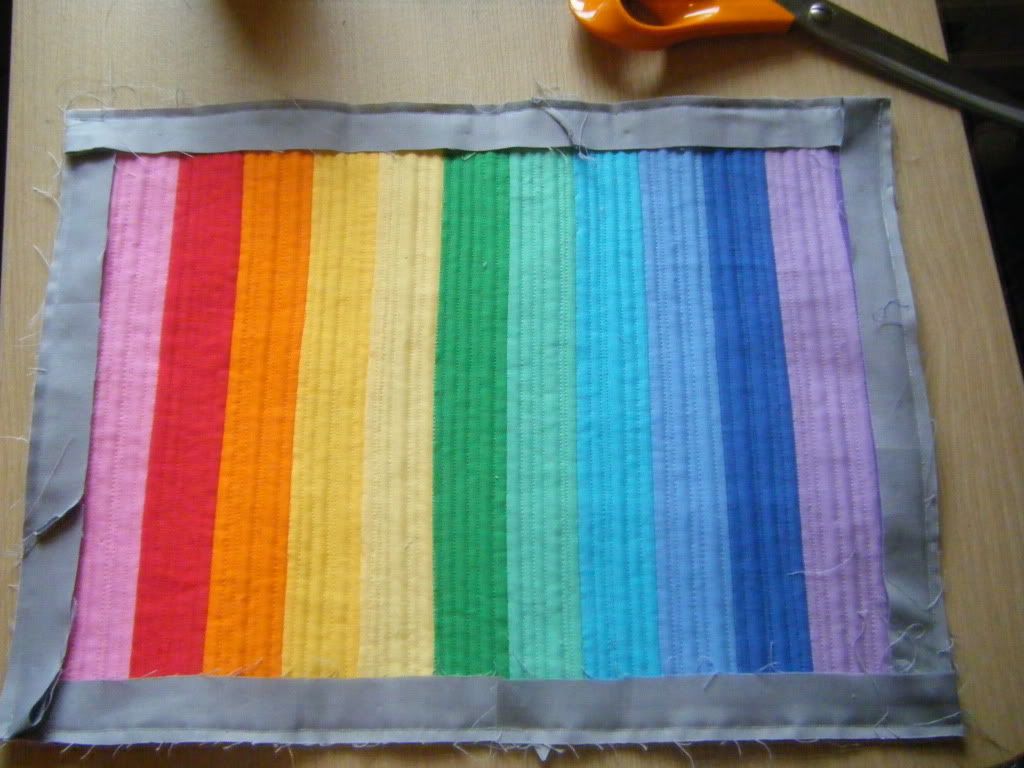 So here we are with the binding sewn on the front by machine.
And folded over and pinned to the back. Hours and hours and hours of slip stitching later...
Ta da!! Here's a close up of one of them...
The binding is far from perfect, but pretty good for a first attempt if I do say so myself!
And here's the back. The quilting doesn't show up so well but I really love the effect of all those rainbow lines - each thread matched the fabric on the front.
You can see it better here...
I don't like the other one so much. I think I should have stitched in the ditch along the seams.
See what I mean?
But we're talking about binding, so here it is close up!
And a view of the back... again the quilting isn't so successful on this one.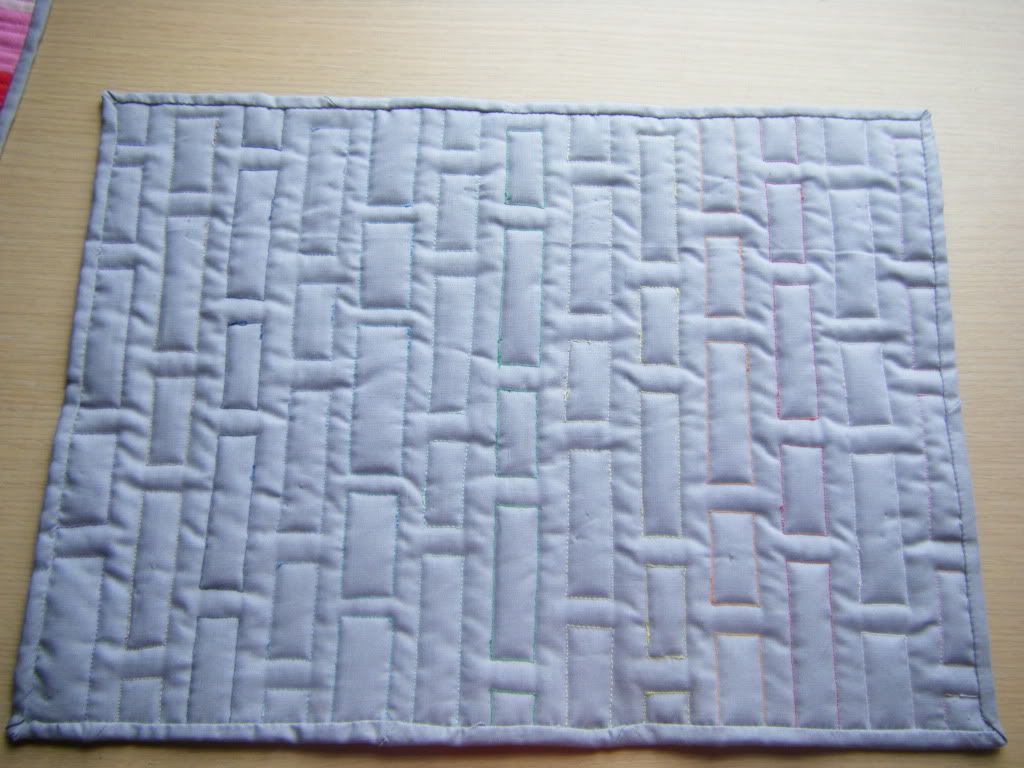 So there we have it. I did another LANT yesterday which wasn't a success! I'll blog about it in the week but for now, I'm off to a party.