One of the best things about blogging is making new friends. You've probably guessed through my many references to them that I have been befriended by the lovely Sandra and Nancy. The lovely ladies first offered to send me some clear vinyl when I first wanted some (I still haven't used it, but I still know what I'm going to do with it!!) and since them keep inundating me with fabric and lovely handmade items. I decided it was time to repay the favour.
Nope, I didn't send them this pouch. I just thought I'd show it to you! I bought some mini charm squares - 2.5" I think - in purple and black and this is the first thing I used them for. A bit of a mistake meant a strip of gingham at the bottom of the pouch!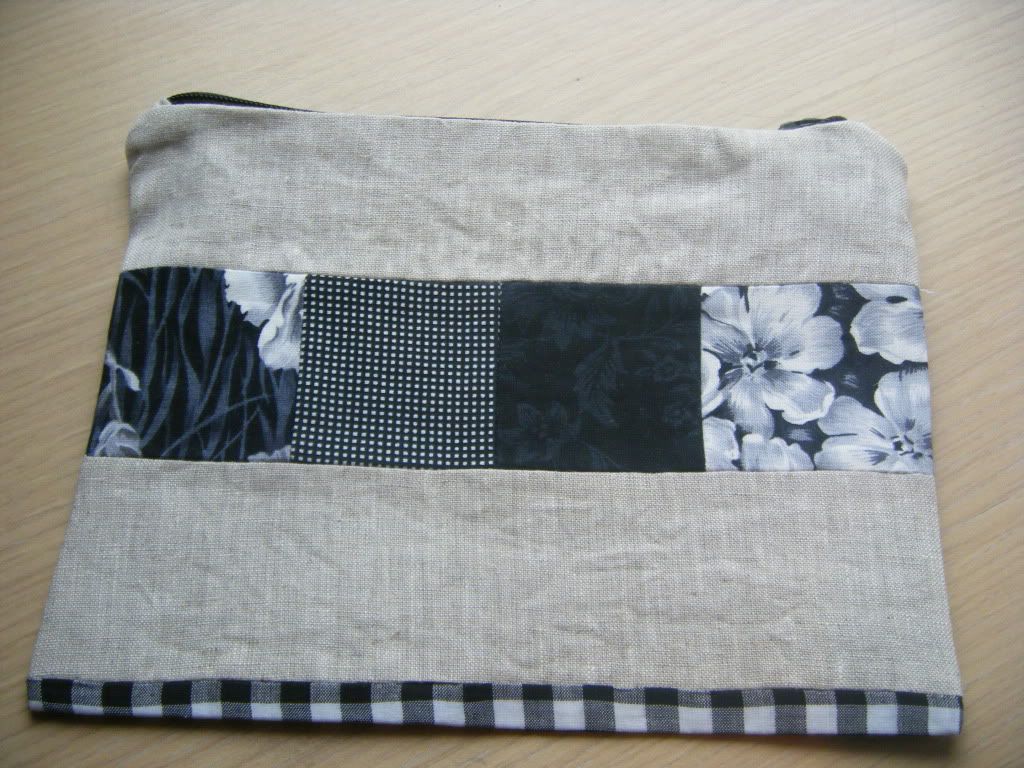 Topped off with a perfectly imperfect zip.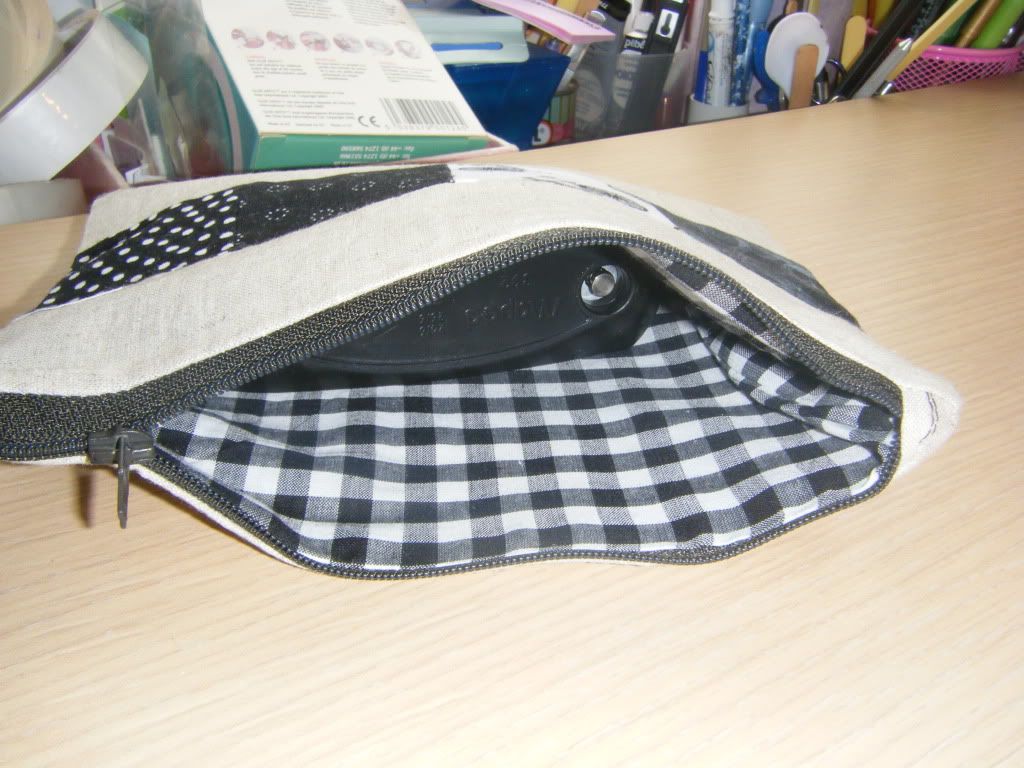 And lined with gingham. No, what I did send Nancy was some Tilda and Cath Kidston fabrics.
And poor young Sandra got this crappy pouch!
OK, it's not that crappy. It's not like I sent her the weirdly proportioned pink monstrosity, but I did make the same mistake as with the black and white one and had to add some spots to the bottom.
And I completely failed to iron it smooth, despite blasting it with the steam. And no, she didn't get that stapler.
This zip isn't bad, I was quite pleased with it!
And I thought I might as well chuck in some crocheted flowers. Enjoy ladies!