I decided to get working on another Learn a New Technique project. I'd bought some glass etching cream and vinyl a few months ago but never used them. I'd also picked up a plain vase for 50p at a charity shop and decided that would be my first project. I cut out the vinyl on my Sizzix and put it on the vase which took ages. I added the cream, waited 1 minute as it said on the jar and washed it off. Nothing had happened so I dried it off, put more of the cream on and left it for 5 minutes this time. The result?
Rubbish! You can barely see the etching and it's very patchy. Here's a close up on my blue chair:
Not one to be beaten (straight away anyway), I pulled out one of the vases that were centre pieces at our wedding and tried again with a different die. This time I dolloped the cream on and left it for half an hour. The result?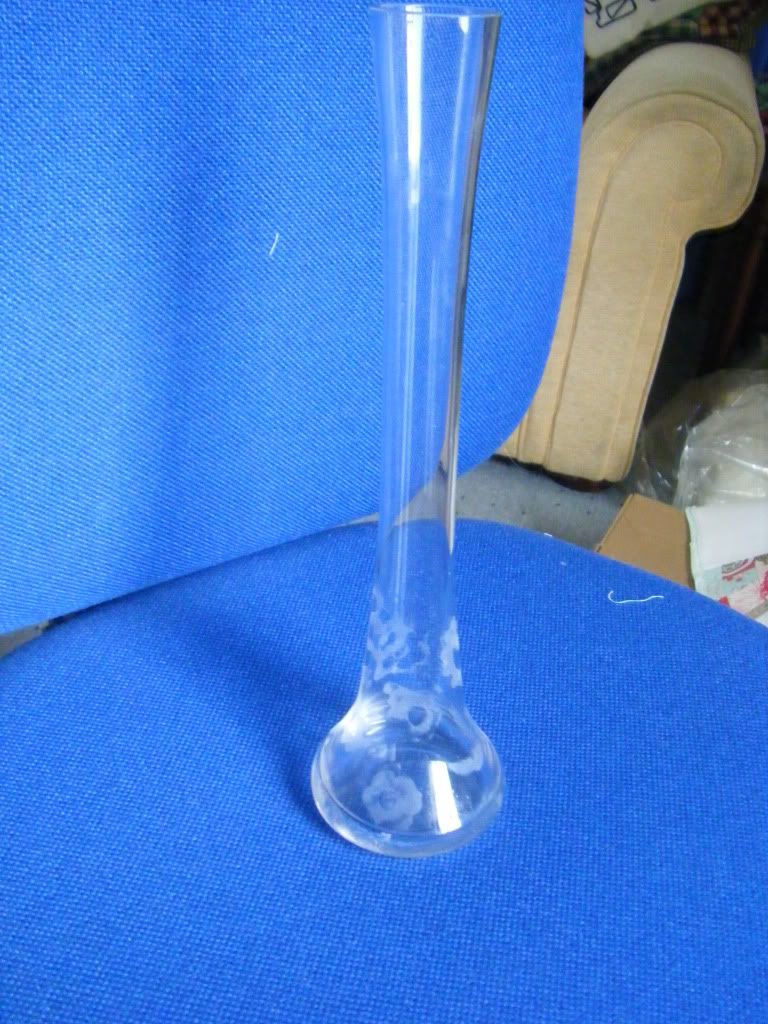 Rubbish! It's patchy again! To do a whole vase would take a whole jar of the cream and at a tenner a go, I don't think that'll be happening!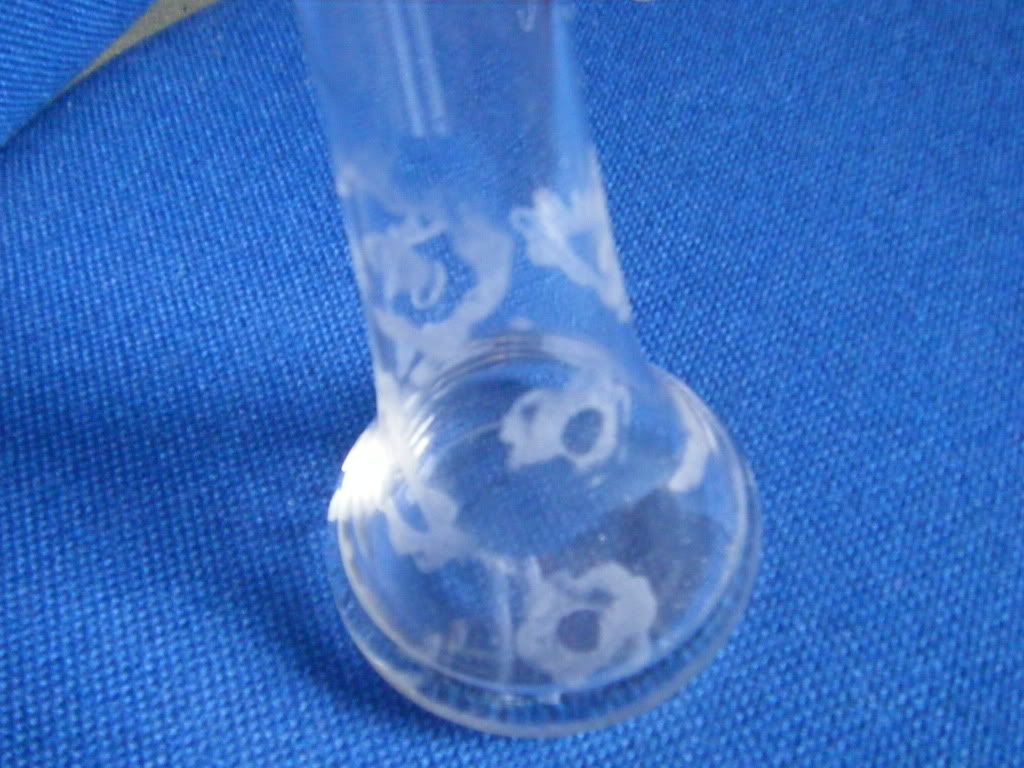 Has anyone got any idea where I went wrong? I haven't given up LANTing but I think I might have given up glass etching... now I need to find a use for that sticky back vinyl!