Good morning ladies. Yes, it is 2pm here, but I've only just got up!! How lazy is that? I've been suffering from back ache the last few days, I think I've pulled something, so lying in bed this morning was therapy. Yes, I do believe that!
I didn't go up to the sewing room last night, I sat on the sofa with Mr CA so I could moan about my back. I worked on my Charles Rennie Mackintosh cross stitch.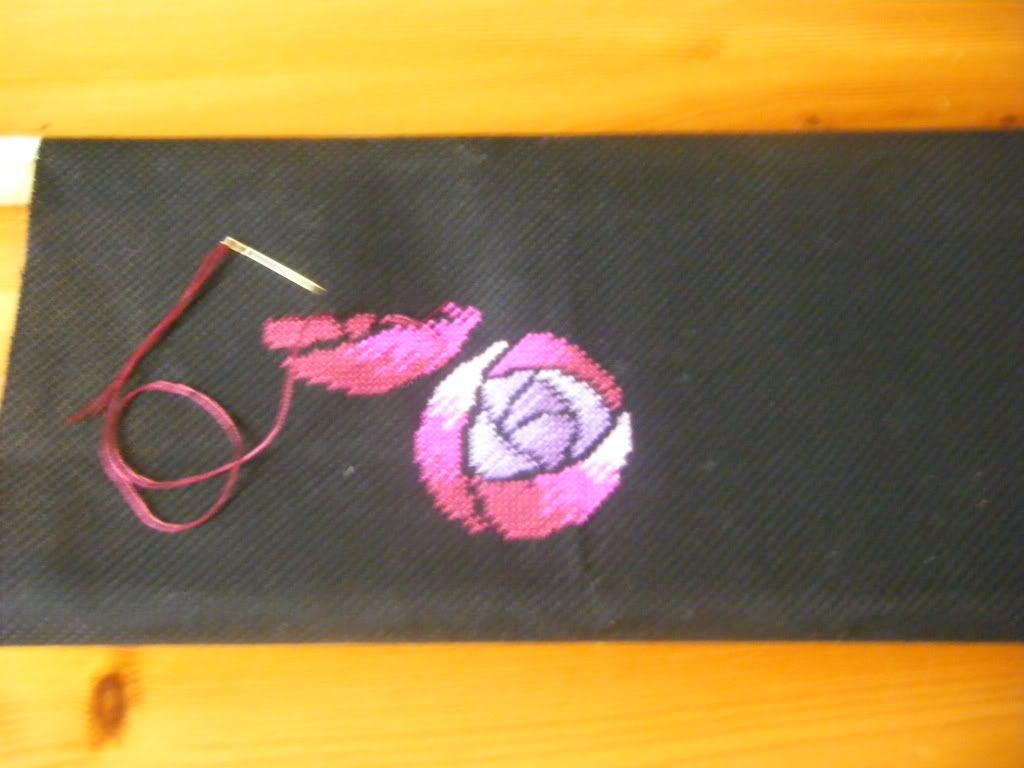 I'm really struggling to get a decent photo of this. Too close to the window and you can see right through it, it looks like it's covered in holes. Too far away and it looks washed out. In reality the black is deep black and the colours are jewel-like.
That's a bit better. I've started on the second rose now. I also added a round or so to my Giant Granny.
I'm now on round 34. I'm so in love with this. the only problem is, I want to do the border in the palest cream colour but I'm on my last ball and Hobbycraft has sold out. As it was recently on sale, they wont be stocking it again. Is anyone going to a Hobbycraft this week or next and that wouldn't mind picking me some up if they've got it?
And now I'm up in my sewing room pondering what to do with this gorgeous parcel I got from the lovely
Nancy
. Thanks so much Nancy, I love Fig Tree fabrics!!
Right, I'm off to get some sewing done, then I'll try and get round some blogs to see what you ladies got up to on the FSNI, but I'm going out soon to see The Inbetweeners Movie so it might have to wait til tomorrow. Have a great weekend everyone.