I don't know what's wrong with me, I have NO motivation whatsover to sew at the moment. On Saturday I whipped up a couple of small items (predictably I've forgotten to upload them to photobucket, then I had the chance to sew all day Sunday, so I didn't. I didn't sew a single stitch. I lay in bed and read, then I watched TV and did a bit of cross stitch and crochet, but just a bit, not much.
I've been wondering all day what I could blog about considering I don't have anything to show you, but I did remember I have some photos of bookmarks that I don't think I've shown you. This first one was for my mother-in-law, bet you can't guess her name.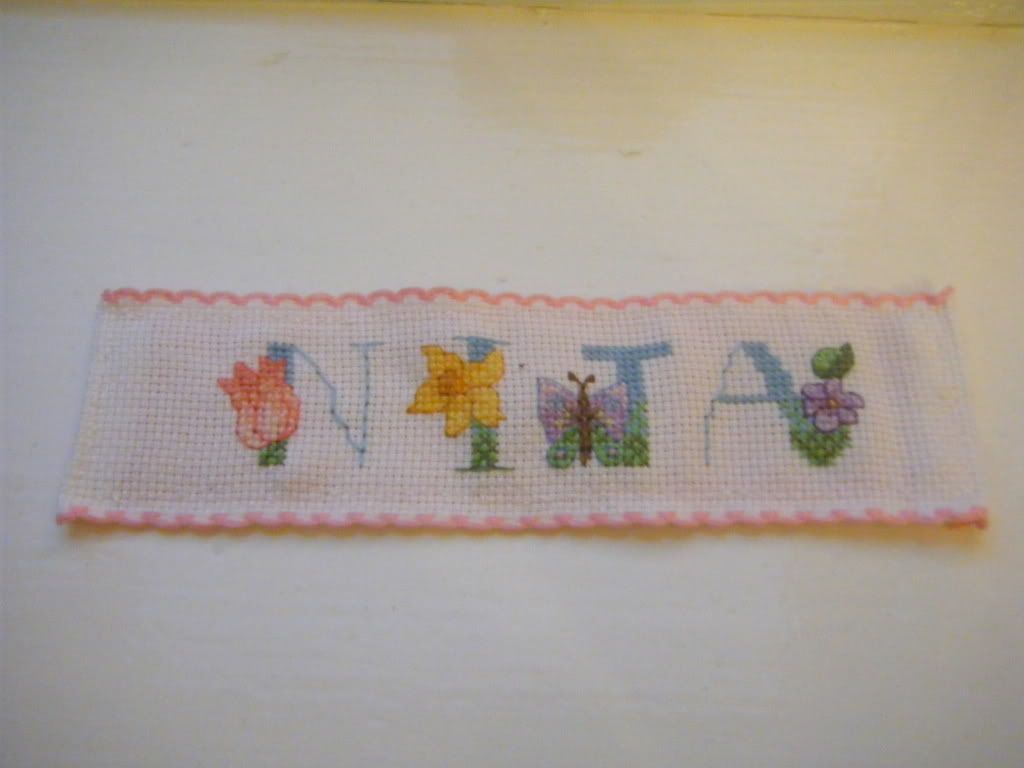 It's sewn on Aida band which has the lovely pre-finished edge. The design was from an old magazine and I tweaked it a bit to include one of each flower/butterfly motif instead of missing two out and repeating the other two.
It was one of those "magic" designs where you cross stitch it and it looks terrible, then you add the backstitch and it comes to life. Actually, it looks pretty terrible in this shot above!
Did you notice the tassle? Oh yes, I found the tassles! I had gone to the loo at work, I wasn't thinking about tassels at all, evidently something about the process of sitting there caused my brain to flick to a picture of the tassles in a bag with some embroidery threads. Yes! The tassels were with the DMC threads I'd bought to stitch another bookmark (not yet started) and I knew where they were.
As I had the tassels to hand, I thought it was about time I finished the other bookmark I'd made months ago, before I lost them again. Actually, I'm not that sure where I put them after I'd used them...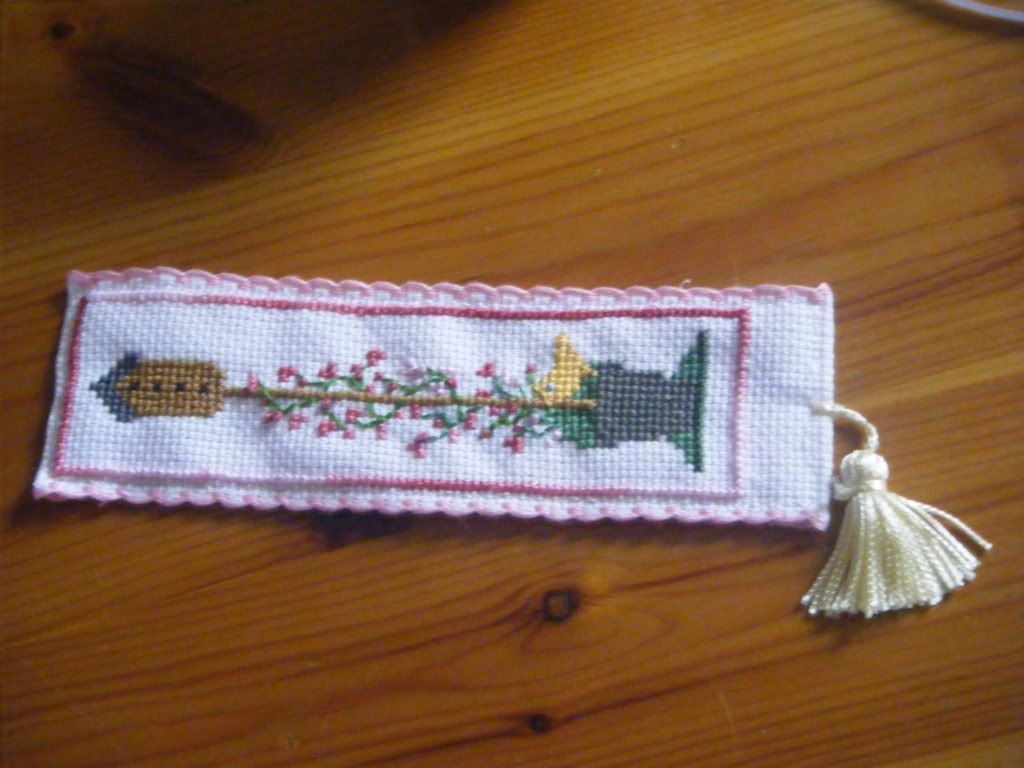 I love this one.
Gloria
has a birdhouse design for each month if you flick back through her archives. I could fancy sewing them all up but might have to think of another use as there is a limit to how many bookmarks my friends and relatives need/want.
I still haven't finished the needlepoint bookmark. I've finished the stitching but haven't done the finishing though the lovely robyn has sent me details on how to finish it. It's just sitting there, ignored, much like my pinwheel table topper. And my Lily and Will chair covers. And my charity crochet squares. And my Big Knit hats. And my giant granny. And my LANT challenge. I haven't tried anything new this month though there is something sitting by my sofa waiting for me to get motivated.
Moan, moan, moan, moan, moan. I think I'd better go and moan at my colleagues instead!!